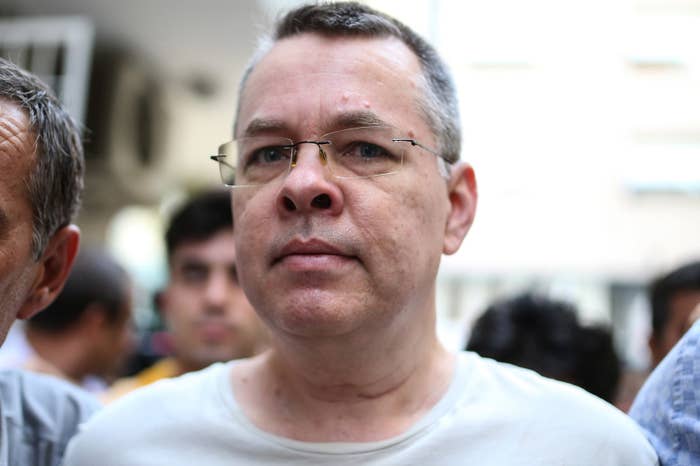 The Trump administration further tightened the screws on Turkey Friday, with the president announcing on Twitter that he had "authorized a doubling of tariffs" on Turkish steel and aluminum imports, a sign of worsening US-Turkey relations over the continued detention of an American evangelical pastor.
It was the second time in two weeks that the Trump administration has hit Turkey over the detention of Pastor Andrew Brunson, who was detained by Turkey in 2016 on charges of helping Turkish coup plotters. On Aug. 1, the US Treasury Department sanctioned two high profile Turkish officials — Turkey's Minister of Justice Abdulhamit Gul and Minister of Interior Suleyman Soylu — under the Global Magnitsky Act.

Human rights organizations also have called for Brunson's release. But the administration's failure to mention the detention of other American citizens or locally employed diplomatic staff in Turkey worried advocates.
"The concern is that there's a broader context at play here that the White House is not recognizing," Daniel Balson, Europe & Central Asia Advocacy Director at Amnesty USA, told BuzzFeed News — namely, that Turkey is a "profligate human rights violator."
"The concern is that the Trump administration has to indicate it's not privileging the human rights of some over others," Balson added.
"I do think there's a risk of personalization of the whole problem. There is a risk as well of disconnect in foreign policy," said Nate Schenkkan, director of special research at Freedom House, noting that the State Department has been very clear that the US demanding the release of all Americans, not just Brunson, something the White House has been less clear about.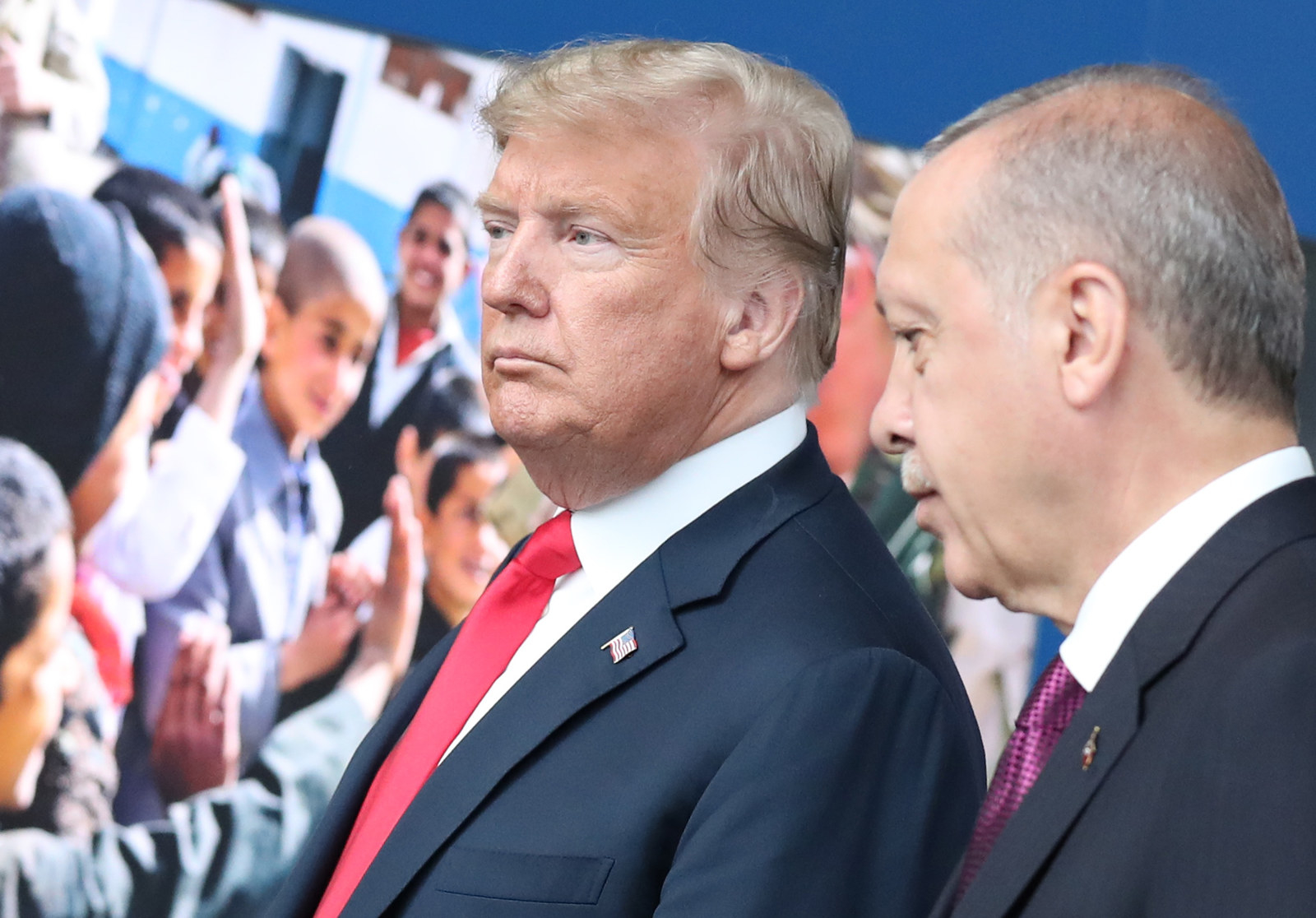 "It's not only the fixation with Brunson," said Nicholas Danforth, a senior analyst with the Bipartisan Policy Center's national security program. "This seems specifically linked to him being Christian or a man of faith."

Other Americans who are detained are for the most part Turkish Americans, Danforth added — that is, not Christian.
"The fact that Brunson was there as a pastor seems to be playing to a certain religious nationalism on both sides."
Trump and Vice President Mike Pence, who, like Brunson, is an evangelical, have stressed the pastor's Christianity in their demands for his release.
That Brunson's Christianity would push him front and center in the Trump administration's view of the human rights situation in Turkey was inevitable, and even, from the Turkish perspective, intentional, according to some Turkey watchers.
"I can see that political logic for the administration. I think that was pretty much inevitable," said Schenkkan.
"I don't think the fact that he's a missionary is disconnected from why he was arrested. I think he was arrested because he was symbolic," Schenkkan added. "Both sides have kind of sought to make it a symbol."
But if Brunson is the symbol — instead of, say, chemistry professor Ismail Kul or NASA scientist Serkan Golge, or local US consulate staffers — and sanctions are put in place because of him, human rights activists are concerned that his release would mean relief for Turkey.
Asked whether the sanctions would be lifted if Brunson were released, a State Department spokesperson said, "We will not speculate on potential sanctions actions." A Treasury Department spokesperson's response was similar: "Treasury does not telegraph sanctions or comment on prospective actions."
"Now that we have this crisis on our hands, there's definitely a concern that both sides will look to step back without actually addressing the meaningful human rights issues taking place in Turkey," Balson said.
The crisis with NATO ally Turkey is quickly becoming economic as well as diplomatic — after Trump's tariff announcement, the Turkish lira fell by over 20 percent against the dollar.
But experts say the Trump administration, in escalating the situation, may have made it harder for Turkey to back down.
For one thing, the detainees are considered to be viewed by Erdogan as potential bargaining chips to force the United States to extradite Turkish citizens, among them Fetulleh Gulen, the cleric and one-time Erdogan ally whom the Turkish president blames for the coup attempt in 2015.
Turkey ratcheted up the situation further on Wednesday, when a group of pro-government Turkish lawyers filed charges against US military officers, whose arrest they are seeking in connection with alleged terrorist ties.
For another, with the sanctions and tariffs, "This was elevated to a level of national and personal prestige for Trump and Erdogan," Danforth said.
"We have to understand there may not be a pullback," said Schenkkan. "There are decisions being made outside the United States. Those decisions are the top reason for where we are right now…It's up to Erdogan. It's up to Ankara."
Turkey's trade ministry decried the new new tariffs, saying they would violate World Trade Organization rules. "Turkey sets and executes its trade policy in line with the World Trade Organization rules and expects all other member countries to comply with the rules as diligently," a ministry statement read.