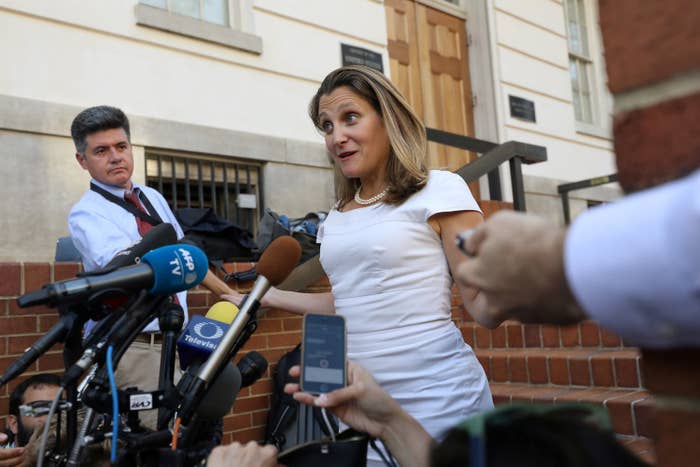 The Canadian government announced Friday that no deal had been reached with the United States in the latest, frantic stage of negotiations over a revised North American Free Trade Agreement.
The Trump administration will now present to Congress the comprehensive bilateral understanding with Mexico it had announced Monday with the intent to sign the deal 90 days from now. Trade talks with Canada will resume next week.
"We are continuing to work hard, and we are making progress. We're not there yet," said Canadian Foreign Minister Chrystia Freeland.
Canada can also sign onto that deal at a later time, which, the administration said Monday, means they believe Congress will accept it as a replacement for the trilateral trade deal. But some senators had already said they would only approve a deal if Canada were a part of it — and a trade deal can only go forward with legislative approval.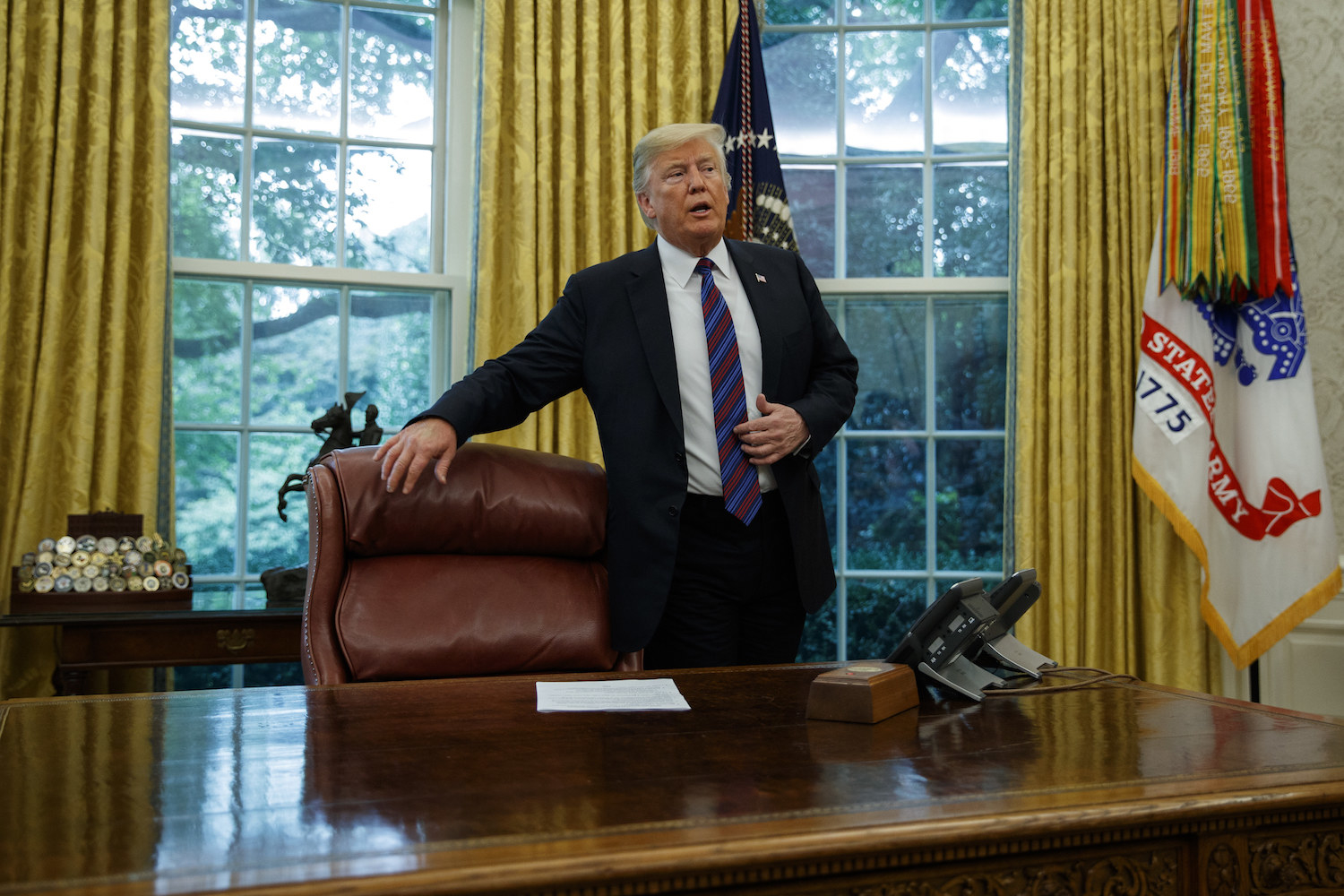 Trump notified Congress on Friday he planned to enter a new trade agreement with Mexico "and with Canada if it is willing," within 90 days.
That the US left Canada out of negotiations and turned to Mexico was taken by some to mean that the Trump administration was trying to put pressure on its northern neighbor, though the administration said it was standard procedure to negotiate with one partner first instead of two at the same time.

The Mexican government said Monday that it would work around the clock to try to bring Canada on board, but acknowledged that some issues, like dairy products, could only be resolved between the US and Canada.
The potential for such resolution was decreased Friday morning when the Toronto Star published off-the-record comments made by Trump in an interview with Bloomberg News.
The president said that he wanted Canada in the deal, but that the final agreement would be everything the US wanted, with no concessions made to Canada. Any time Canada asked for anything, he said, he would just point to a picture of an Impala — made at the General Motors factory in Ontario. Trump has threatened tariffs on cars if Canada doesn't sign a deal.
On Friday, it appeared Canada was willing to take that chance.