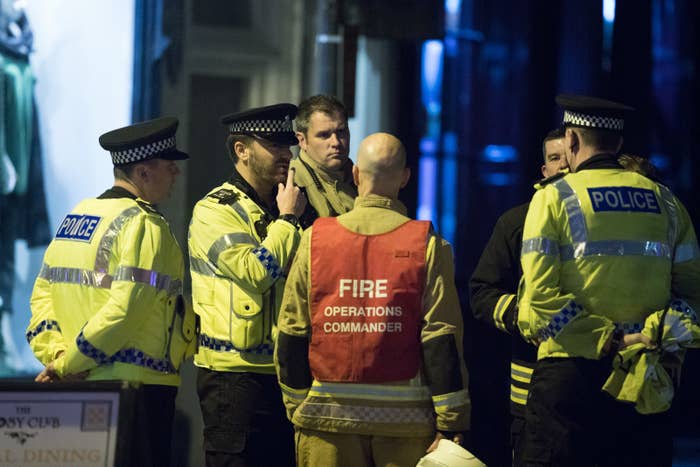 WASHINGTON — The State Department informed Congress Tuesday that Russia is in violation of a 1991 law covering the use of chemical and biological weapons and that the Trump administration was considering a new round of sanctions in response.
The imposition of sanctions under the Chemical and Biological Weapons Control and Warfare Elimination Act of 1991 is in response to the nerve agent poisoning of former Russian spy Sergei Skripal and his daughter Yulia allegedly by two Russian military intelligence operatives in the British city of Salisbury.
The first round of sanctions under that act was imposed on Russia in early August over the alleged assassination attempt.
The law required that a second round of sanctions be imposed if Russia, within 90 days, did not pledge not to do anything similar in the future and agree to on-site inspections by the United Nations. Tuesday marked the end of that 90-day period.
"Today, the Department informed Congress we could not certify that the Russian Federation met the conditions required by the Chemical and Biological Weapons Control and Warfare Elimination Act of 1991," State Department spokesperson Heather Nauert said in a statement. "The Department is consulting with Congress regarding next steps as required 90 days after the initial determination on August 6, 2018. We intend to proceed in accordance with the terms of the CBW Act, which directs the implementation of additional sanctions."
The Trump administration's lack of a plan to immediately impose sanctions on Tuesday angered some members of Congress.
"It is unacceptable that the administration lacks a plan — or even a timeline — for action on the second round of mandatory sanctions required by US law," Rep. Ed Royce, a California Republican who chairs the House Foreign Affairs Committee, said.

The Trump administration also missed the first deadline under the act to impose sanctions. That section of the law required sanctions within 60 days after a determination that a country had used chemical weapons. The British government blamed the Russians in March for the attack on the Skripals. The US did not impose sanctions until August.
"These things are intrinsically complicated and hard. ... We took our time to do our homework right," a State Department official said then in explaining the delay.
The Trump administration joined other NATO countries in March in expelling dozens of Russian diplomats over the poisonings.