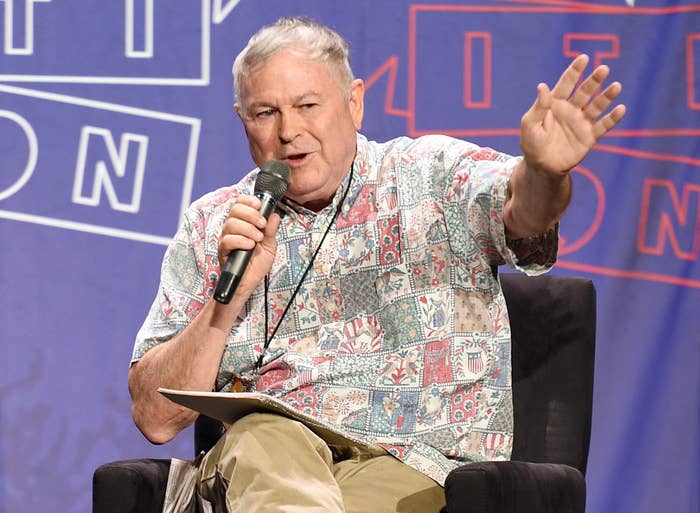 California Rep. Dana Rohrabacher, whose championing of Russian President Vladimir Putin has made him among Congress's most controversial Republicans, has asked House Foreign Affairs Committee leaders for permission to lead a congressional delegation to Hungary in July to try to meet with Prime Minister Viktor Orbán, the staunchly anti-immigrant politician who made attacking billionaire George Soros a focal point of his recent successful reelection campaign.

Rohrabacher has defended Orbán's Hungary for years — even as the Obama administration's State Department tried to push back against what it saw as Orbán's creeping authoritarianism. "You're claiming we should question if Hungary has a democratic government when [the Obama administration is] doing worse things here than they're charged with," Rohrabacher declared during a hearing on Hungary in 2015.
The head of the Europe and Eurasia subcommittee is also, unlike most members of Congress on both sides of the aisle, a staunch supporter of Putin. He also once said that Macedonia, which is a country, is not a country.
Rohrabacher, whose Orange County district has become home to growing numbers of immigrants in recent years and went for a Democrat, Hillary Clinton, in the 2016 presidential election for the first time in 80 years, also has sought permission to travel to Poland, currently ruled by the right-wing Law and Justice Party, as well as to Vienna and Prague, where one source suggested he is expected to try to meet with Czech President Miloš Zeman, who has joked about the liquidation of journalists.
Rohrabacher's office did not say whether Rohrabacher would actually take his requested trip. "I don't know if that is still in his plan," spokesperson Ken Grubbs said. Rohrabacher, a former speechwriter for Ronald Reagan, is facing both Republican and Democratic competition in today's California primary in what is generally considered his most serious reelection challenge to date.
The Hungarian embassy in Washington, DC, confirmed that its government had received a congressional request for a visit, though declined to say from whom. A European diplomat from another embassy noted that Rohrabacher has sought to arrange trips twice in the recent past that did not take place (he did make it to Central Europe in 2016).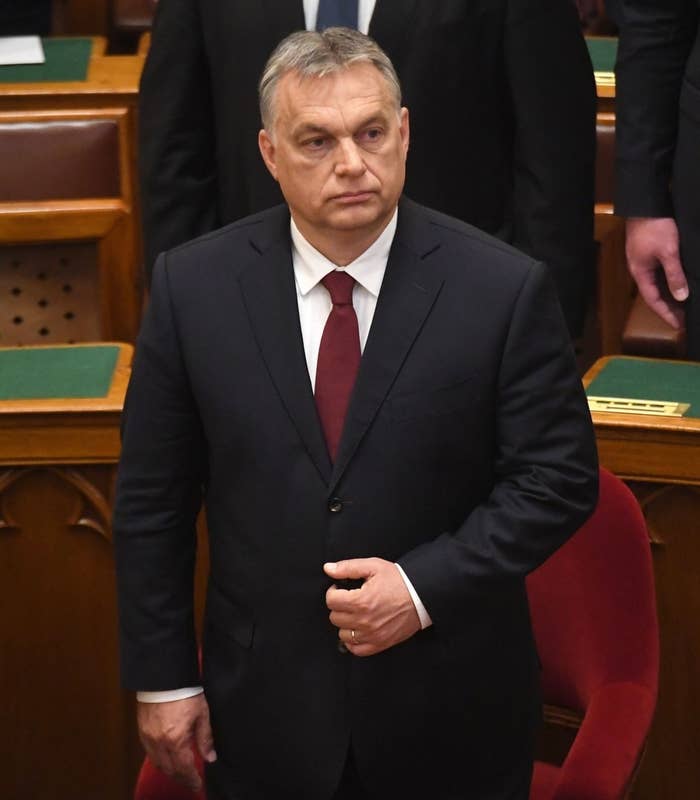 The Obama administration took a hard line against Orbán's government for what it perceived as a crackdown on civil society, including imposing sanctions on six individuals with governmental connections for activities the US saw as undermining democracy.
The visit, should it be approved, would be the continuation of a warming of relations between Hungary and the United States under the Trump administration. Last week, Secretary of State Mike Pompeo and National Security Adviser John Bolton met with Hungarian Foreign Minister Peter Szijjártó in Washington. It was the first bilateral meeting between a US secretary of state and Hungarian foreign minister in six years.
"The basic policy approach to our government under the [previous] Democratic administration was so different, and we thought about basic issues of life in such a different way," Szijjártó told BuzzFeed News.
Orbán critics expressed concern over the change in approach from the US government and worry a Rohrabacher visit will send a confusing message to Orbán about US insistence that Hungary, a member of NATO, choose between the West and Russia.
"Having Rohrabacher go and take the position that I'm going to guess will counter that, that will not be a strong statement against Orbán's cooperation with Putin and with Russia — I think that will be dangerous," said Melissa Hooper, US director of human rights and civil society at Human Rights First.