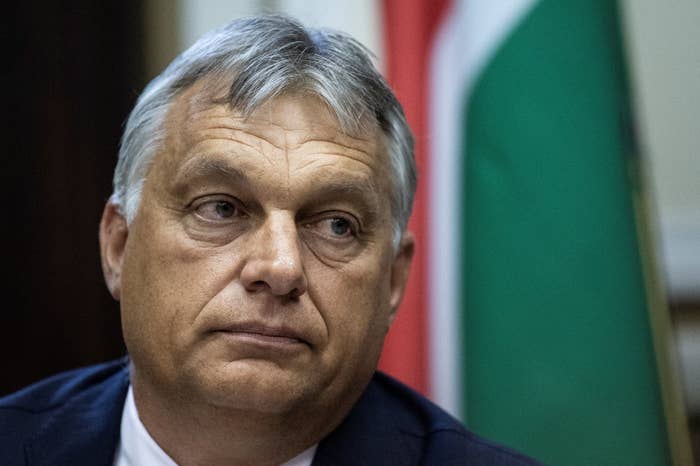 David Cornstein, the Trump administration's ambassador to Hungary, broke with longstanding US policy in an interview with the Jewish political and cultural outlet Szombat, saying he has not witnessed infringement of human rights on any individual or institution in his first two months in Hungary.

"I am a committed promoter of democracy. I believe in the rule of law, individual freedoms, freedom of religion, freedom of speech and press," Cornstein said. He added, "Had I witnessed that the freedom of any individual or institution was put in danger, I'd be the first one to raise concerns."
The Hungarian government was quick to seize on the comments, with government spokesperson Zoltán Kovács tweeting out, "'No freedoms are infringed in #Hungary,' said US Ambassador David B. Cornstein in an interview with the Jewish magazine Szombat."
Cornstein's comments are a marked departure for the US Embassy in Hungary — the deputy chief of mission, David Kostelancik, drew the ire of the Hungarian government when he delivered a speech last October on the decline of press freedom in Hungary. They also are radically different from past comments from the State Department, even under Trump. In a June 2017 statement on legislation targeting NGOs that receive foreign funding, for example, State Department spokesperson Heather Nauert said, "The United States is concerned by the Hungarian parliament's passage of legislation that unfairly burdens and targets Hungarian civil society, which is working to fight corruption and protect civil liberties."
A series of laws passed this June in Hungary include a law criminalizing helping undocumented immigrants. The laws are called the "Stop Soros" package, named for Hungarian-born billionaire George Soros. Orbán's frequent attacks of Soros are a staple of his governance, and were, by the prime minister's own admission, a focus of his reelection campaign.
In a campaign speech this March, Orbán said, "We are fighting an enemy that is different from us. Not open, but hiding; not straightforward, but crafty; not honest, but base; not national, but international; does not believe in working, but speculates with money; does not have its own homeland, but feels it owns the whole world."
Many viewed the remarks as anti-Semitic, an assertion the Hungarian government has denied, noting that Israeli Prime Minister Benjamin Netanyahu congratulated Orbán on his reelection.
Cornstein, for his part, said that no one has complained to him of anti-Semitism in the country, but that no rabbi should be afraid to come speak to him. He also noted that Orbán and Netanyahu are friends.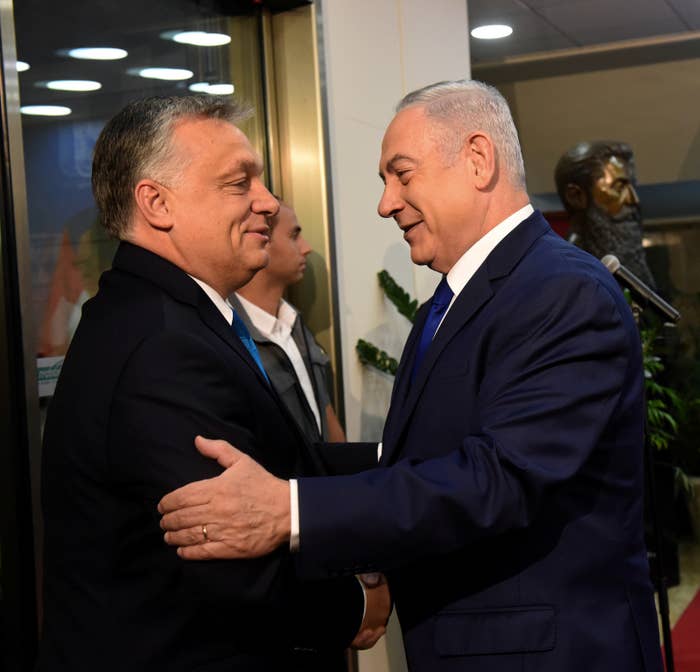 Cornstein, as Hungarian outlet Atlatszo reported, once donated to Connie Mack's unsuccessful Senate campaign. Mack is now a lobbyist for the Hungarian government in Washington, DC.
Cornstein did note in the interview that keeping Central European University, founded by Soros in the '90s and an alleged target of Orbán, in Budapest is one of his priorities. This week, the university suspended its program for refugees and asylum seekers. This was not mentioned in the interview.
A US Embassy media roundup obtained by BuzzFeed News says of the interview, "The Ambassador noted that he has heard about concerns regarding democratic backsliding in Hungary and the freedom of the press, but so far has not experienced instances of that and has not been told about those concerns by his Hungarian interlocutors, be they NGOs or business or religious leaders."
The State Department did not respond immediately to a request for comment.