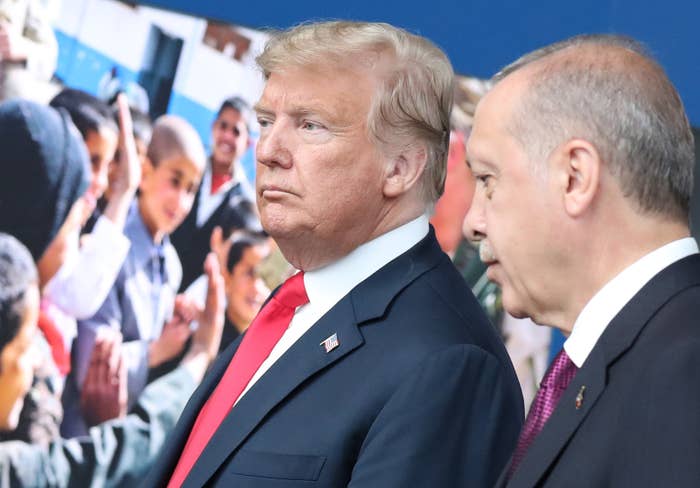 There was a time that the United States thought of Turkey as a close partner, the future of the Muslim world, a firm NATO ally, and the host of a large US Air Force unit at Incirlik Air Base. As recently as May last year, when Turkish President Recep Tayyip Erdogan visited the White House, Donald Trump was stressing what a good ally Turkey had been.

But those days appear gone, as Trump and Erdogan spar over the fate of an American evangelical pastor, and former diplomats and Turkish officials worry that the dispute has devolved into a standoff between two of the biggest egos on the world political stage.
"This crisis would have never reached this level had it not been for the egos of the two men at the helm," said Merve Tahiroglu, a research analyst at the Washington think tank Foundation for Defense of Democracies and a native of Turkey.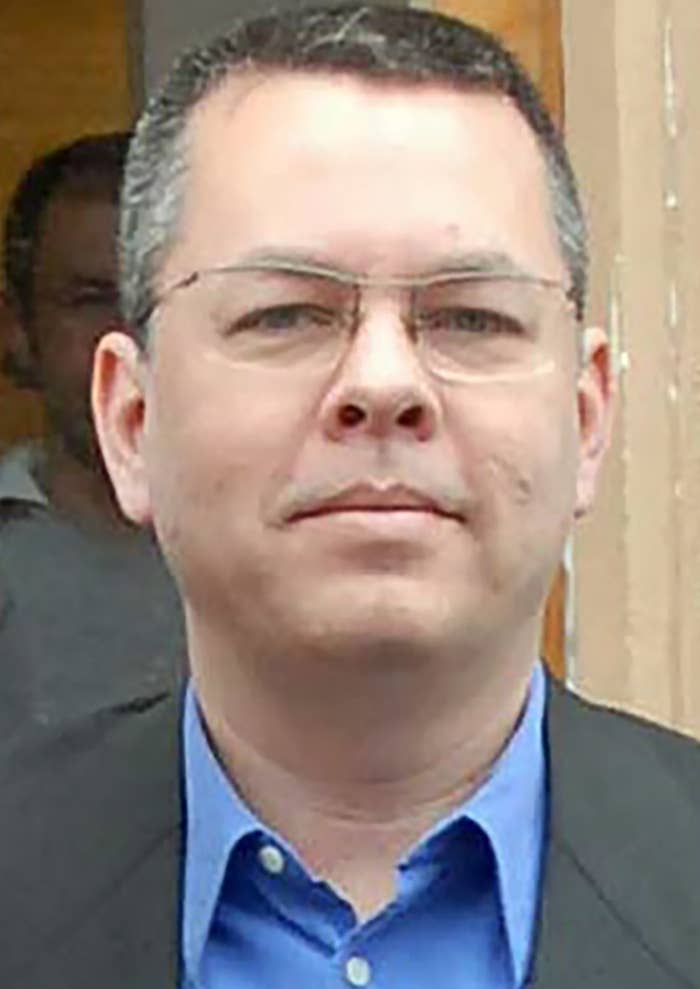 How the US–Turkish partnership unraveled — to the point that analysts and former diplomats now worry that the cost will be a Western military defense regime that has been in place since World War II and the health of the Turkish economy — is a story of frictions that that go back decades. But its decline in the last few months is really the tale of two men notoriously sensitive to criticism who both have a tendency to strike out at opponents.
Instead of deep discussions looking for a negotiated way out of the crisis, Trump has turned to Twitter to target Erdogan and Turkey with sanctions and tariffs. The State Department has yet to publicly name who, if anyone, has been assigned to find an exit from the crisis.
"Turkey has been a problem for a long time. They have not acted as a friend. We'll see what happens. They have a wonderful Christian pastor. He's a wonderful man, Pastor Brunson," Trump told reporters earlier this month.
Erdogan has responded in kind. "An attack on our economy is no different from a direct strike against our flag and call to prayer. The purpose is not different. It aims to bring Turkey and the Turkish people to their knees," he said. Last week, Turkey initiated a World Trade Organization complaint about the US tariffs Trump imposed.
Less than two years ago, the leaders were singing a very different tune.
"When Trump came in, Erdogan was happy to have him sit there instead of Obama," said Bulent Aliriza, the founding director of the Turkey Project at the Center for Strategic and International Studies and a former diplomat from the part of Cyprus that is protected and recognized by Turkey.
It wasn't always that way. There was a time that Erdogan and Barack Obama were seen as two men of similar ambitions.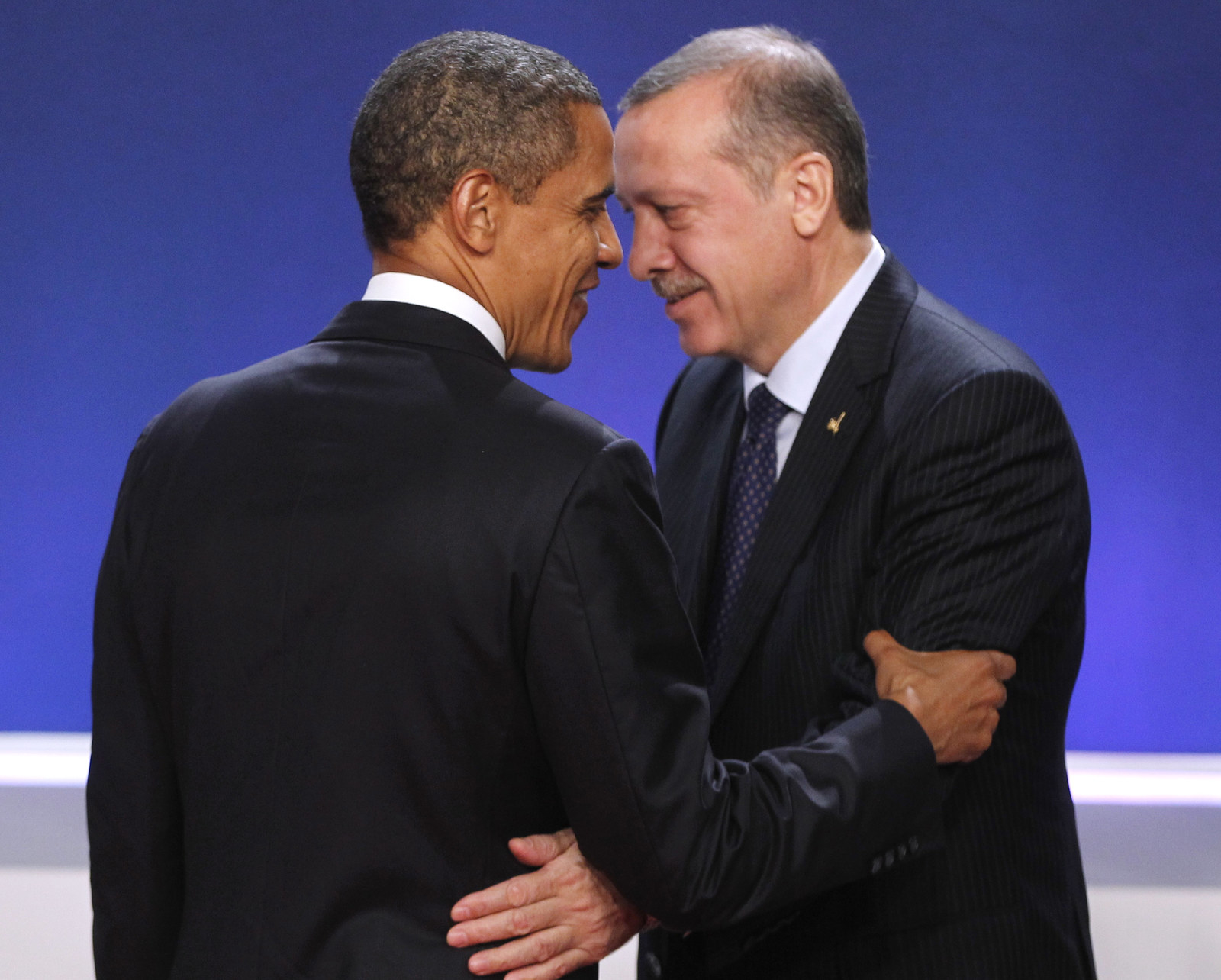 "Obama had, in my view, a completely delusional view that Turkey was a country that could punch above its weight in the Middle East," said Eric Edelman, who was US ambassador to Turkey during George W. Bush's second term.
Obama did indeed see Turkey as playing a pivotal role in the Middle East — a moderate and democratically elected Muslim leader, the future of the Islamic world. Obama referred to Erdogan as one of his top five diplomatic friends, and viewed him as an ally in Egypt, where the Arab Spring toppled the government of Hosni Mubarak, and Libya, where Western intervention helped oust former prime minister Muammar Gaddafi.
But in the last two years of Obama's term, the situation began to sour. The Obama administration wanted to work with the Kurdish YPG militia to fight ISIS in Syria and wanted Turkey to stop allowing foreign fighters to cross through Turkey and into Syria. Turkey insisted that the YPG was a terrorist group aligned with Kurdish separatists in Turkey and that it was doing all it could to stop the flow of ISIS recruits. The United States was careful not to antagonize Turkey, but the warm rhetoric between Erdogan and Obama cooled.
Meanwhile, domestic Turkish politics were changing, too. Frustrations had started simmering between Erdogan and his one-time ally, a cleric named Fethullah Gulen. Gulen had supported Erdogan's rise to power. But, by 2011, Erdogan and Gulen supporters were sparring over the direction of the country.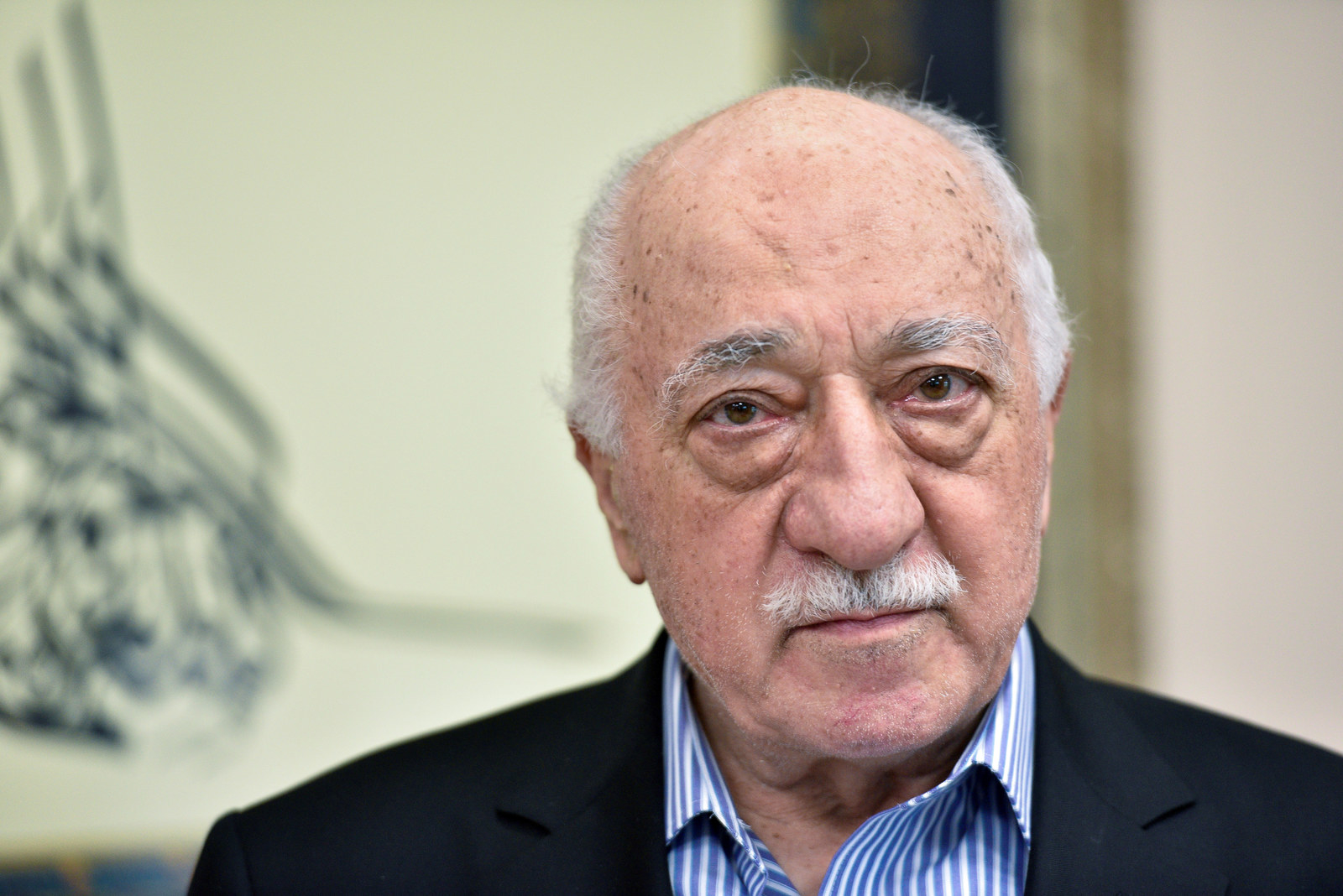 In the fall of 2013, Erdogan ordered Gulenist schools — a source of income for Gulen and his company — to close. In December that year, Turkish investigators began probing Erdogan loyalists on corruption charges, an investigation Erdogan blamed on Gulen allies in the police and justice ministry.
Erdogan held on through the corruption investigation and in 2014 became president. Shortly thereafter, Marc Pierini, a visiting scholar at Carnegie Europe noted, Erdogan "said, 'we need to adjust the constitution to the reality of my power.'"
Erdogan blamed a July 2016 coup attempt on Gulen, who had been living in self-imposed exile in Pennsylvania since 1999. The Turks requested Gulen's extradition, but US officials judged the evidence they provided insufficient, saying it came from before the coup attempt. Whether Turkey has provided any new evidence is uncertain. The State Department referred queries about the status of the extradition request to the Justice Department, which declined to comment.
"The reality on that front is Turkey has not provided sufficiently compelling legal evidence … to merit extradition," said Amanda Sloat, the former deputy assistant secretary for Southern Europe and Eastern Mediterranean affairs at the State Department.
The Turks had reason to be optimistic about Trump, and not only because he didn't share his predecessor's penchant for mentioning human rights. Trump's first national security adviser, Michael Flynn, had been on the payroll of an Erdogan ally throughout the 2016 presidential campaign, had published an op-ed arguing for Gulen's extradition on Election Day, and was reportedly offered $15 million to deliver Gulen to Turkey, allegedly meeting with Turkey's foreign minister to discuss a deal.
Rudy Giuliani, Trump's future lawyer, went to Turkey in February 2017, and had worked for Reza Zarrab, a Turkish gold trader who pleaded guilty to fraud and money laundering in connection with moving the proceeds of sales of Iranian oil and gas through American banks, thereby violating US sanctions. Zarrab said he made as much as $150 million in commissions on the deals and tied the scheme to the Turkish government.
Still, Erdogan found people other than Trump to blame. When, in October 2017, US missions in Turkey stopped issuing most visas to protest the arrest of a Turkish employee of the US consulate, Ankara, Turkey's capital, blamed outgoing US ambassador John Bass. On the issue of the Kurds in Syria, they singled out Brett McGurk, the US special envoy for the global coalition to defeat ISIS.
And, for a time, that worked. "Erdogan was really happy he found someone he could relate to," Aliriza said. "There were skeptics within the US government, but the White House, and specifically Trump, continued to be nice to him."
"There were issues dividing countries before that the personal relationship was covering," he added.
But the Brunson case stripped that cover away.
In some ways, experts say, it was inevitable that the Brunson case personalized the US–Turkey relationship, because Erdogan intended it to, knowing full well that a pastor would turn into a religious, national symbol in both countries. He even appealed directly to Trump's art of the deal, suggesting they trade a cleric for a cleric.
"'Give us the pastor back', they say. You have one pastor as well. Give him [Gulen] to us," Erdogan said in September. "Then we will try him [Brunson] and give him to you."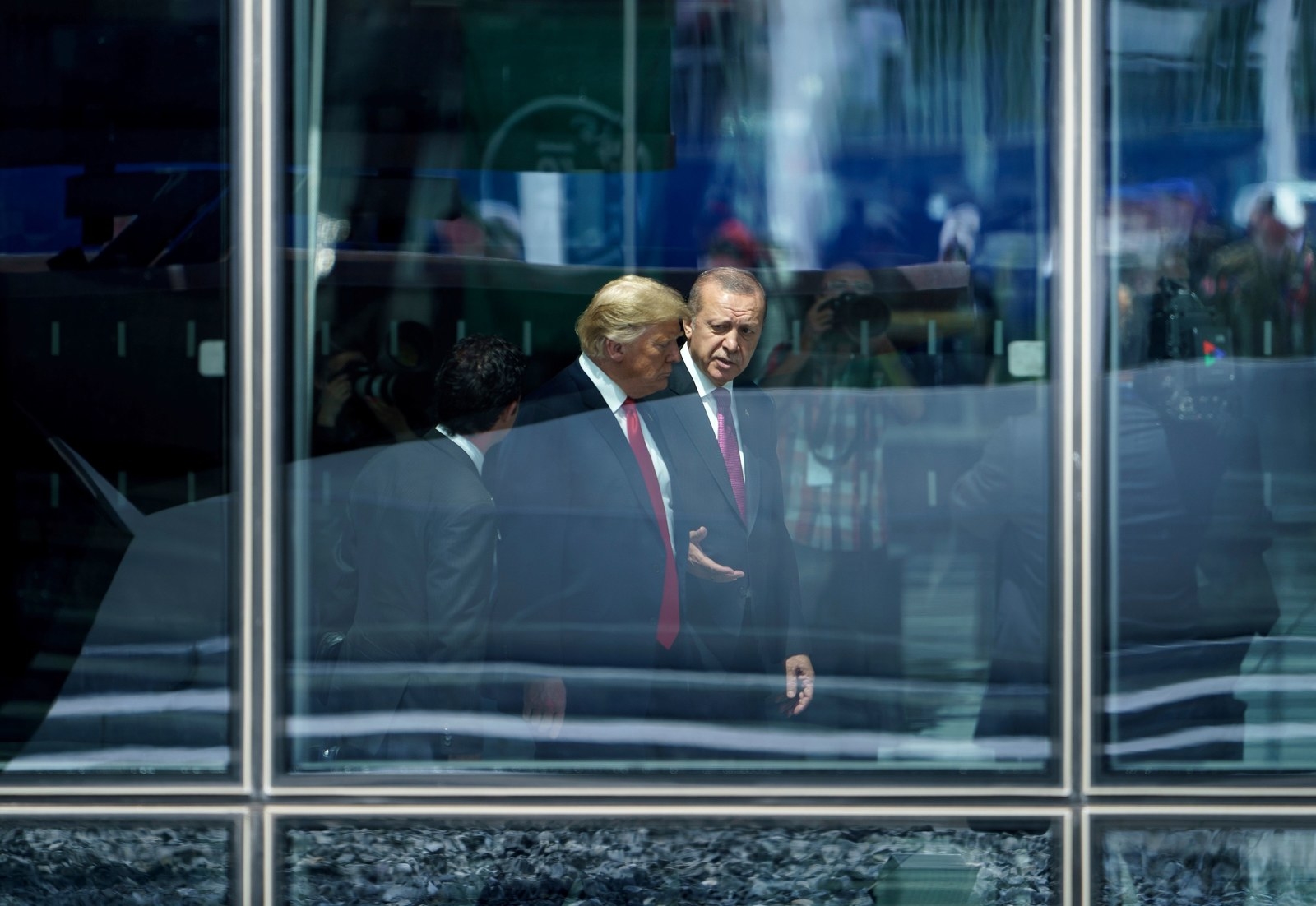 Trump couldn't make such a deal. But, in July, at the NATO summit, he appeared to seal with a fist pump another trade: Trump would help get a Turkish prisoner out of Israel if Brunson could come home.
That, at least, was Trump's understanding. "It escalated to the presidential level because Trump believed Erdogan didn't keep his end of bargain," said Soner Cagaptay, director of the Turkish Research Program at the Washington Institute for Near East Policy. Whether that reflects what was actually agreed upon is less relevant. "That's what Trump believes. That's what's important."
Edelman, too, suggested that Trump's pride as a dealmaker was hurt. "Hell hath no fury like a suitor spurned," he said.
The trouble now, Cagaptay said, is that there can be no normalization of relations short of Brunson's release. The US–Turkey relationship has been made about four men: Trump, Erdogan, Brunson, and Gulen.
"Given the regime Erdogan has created and Trump's personality," Edelman said, "it was almost inevitable this would become personalized." Whether that inevitability can now be reversed is another matter.