Washington is at an impasse over what to do about Russia.

Six years after implementing sanctions over the death of Sergei Magnitsky, the lawyer and accountant who died in a Russian jail cell after exposing tax fraud, and four years after imposing sanctions over the annexation of Crimea, Russia still claims Crimea, Russia is suspected in the attempted murder of a former spy in the UK, and Russian meddling in the upcoming US midterms is a foregone conclusion.
Members of Congress want to know why sanctions aren't hitting Russia harder.
"US sanctions are critical to fighting terrorism, stopping Iran and North Korea from developing nuclear weapons and countering Russian aggression," House Foreign Affairs Committee chair Ed Royce, a California Republican, said when he scheduled a hearing for Thursday on US sanctions. "This committee has long played a leadership role in advancing legislation to support and direct US sanctions, but their effectiveness relies on successful implementation."
Experts say one of the reasons Russia sanctions have to date been ineffective is that their purpose remains unclear. North Korea sanctions are meant to bring North Korea to the negotiating table and encourage denuclearization. Sanctions on Iran are meant to bring Iran to heel on a number of points the Trump administration has outlined.
But what, exactly, sanctions on Russia are meant to do, or how, exactly, they are meant to counter Russian aggression, is less clear.
"To do nothing in response to [Putin's] annexation of Crimea or intervention in our elections or assassination attempts abroad sends the signal that it is ok to behave outside of the bounds of the international order. Sanctions is one policy response," Michael McFaul, ambassador to Russia under Obama, and one of Putin's personal foes, wrote in an email to BuzzFeed News. But, he added, "they work best when used with other policy instruments."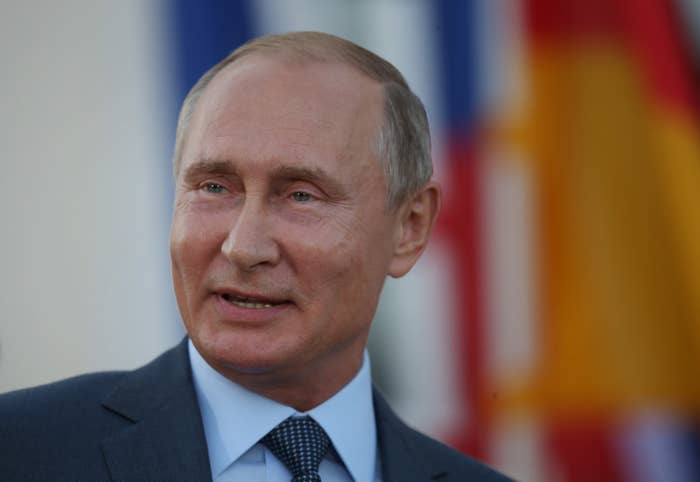 Sanctions have been placed on Russian individuals and companies for a variety of transgressions: allegedly attempting to assassinate former Russian spy turned British agent Sergei Skripal and his daughter, Yulia; interfering with the 2016 presidential election; cyber attacks; the invasion of Ukraine and annexation of Crimea; selling oil to North Korea; and Magnitsky's death.
On Wednesday, the White House announced that President Donald Trump signed an executive order allowing sanctions on foreigners involved in meddling in US elections. Some of the most hawkish in Congress already came out as unimpressed and called for more. Sens. Marco Rubio, a Republican from Florida, and Chris Van Hollen, a Democrat from Maryland, put out a statement saying, "There is no question that protecting our elections from foreign interference is one of the most pressing issues facing our country today. Today's announcement by the Administration recognizes the threat, but does not go far enough to address it ... We must make sure Vladimir Putin's Russia, or any other foreign actor, understands that we will respond decisively and impose punishing consequences against those who interfere in our democracy."
What's more, if a recently introduced bill — the Defending American Security from Kremlin Aggression Act of 2018 — becomes law, as a bipartisan group of senators is hoping it will, more sanctions will be imposed over facilitating illicit or corrupt activities on behalf of Russian President Vladimir Putin. So, too, will there be sanctions on transactions related to investment in energy projects "supported by Russia state–owned or parastatal entities" and a prohibition on and sanctions with respect to transactions relating to the buying and selling of new Russian sovereign debt.
But even as the newest sanctions go into effect and Congress pushes for more sanctions still, critics say that all the United States has to show for the multiple sanctions is a vicious cycle: a confused Russia policy that produces a confused sanctions policy, the intended effect of which is unclear, and so which leads to further frustrations in the US approach toward Russia.
"To the extent sanctions are seen as a valuable tool to discredit or tarnish, many people would, I think, argue they've been insufficiently used."
That's led to a growing sense that sanctions either aren't being implemented sufficiently or that they aren't an effective response to accomplish US goals.
"There's a broadly held view that Russia has not been sufficiently held to account for an array of concerning activities," Elizabeth Rosenberg, who was a senior adviser at the US Treasury Department from 2009 to 2013, told BuzzFeed News, pointing to flashpoints such as Eastern Ukraine, Syria, and electoral interference. "To the extent sanctions are seen as a valuable tool to discredit or tarnish, many people would, I think, argue they've been insufficiently used."
There is a powerful contingent that believes that sanctions are the most effective way to hold Russia to account, and that the United States needs to keep using them if Russia is to be accountable for past behaviors — in particular, sanctions that target Putin's inner circle.
"As the Kremlin continues to attack democracies around the globe and export the brutal tactics it uses within its own borders, sanctions are the best way to deliver repercussions to those responsible," Sen. Jeanne Shaheen, a member of the Senate Foreign Relations and Armed Services committees, said in a statement to BuzzFeed News. "There's been broad bipartisan support for Russian sanctions, including sanctions aimed at Vladimir Putin and his inner circle. Vladimir Putin only responds to strength, and absent a strong sanctions regime, he will only be emboldened to broaden his aggressive behavior."
But it's difficult to gauge what impact those sanctions have had to date. Putin's popularity has taken a hit recently, though sanctions skeptics suggest that that has more to do with raising the pension age than it does with sanctions. Sanctions proponents counter that Russia needed to raise the pension age because of the economic impact of sanctions. Either way, they say, he looks less emboldened now than he did several months ago.
Whether sanctions are causing Russia pain is itself a subject of debate, even in Russia, with some suggesting they hurt Russia's economic future but don't have enough of an effect in the short term to force political change. The ruble hit its weakest point since mid-March 2016 earlier this week, and Russia's central bank is bracing for inflation. Unemployment, however, remains low, although at least one poll has shown Russians are increasingly worried about it.

A main proponent of the idea that Putin's inner circle needs to be targeted through sanctions if Russia is to be held at all accountable for its actions is Bill Browder, for whom Magnitsky was working when he exposed tax fraud. Browder has been pushing for such sanctions — including in the form of the US Magnitsky Act of 2012 and Global Magnitsky Act of 2016 — around the world since Magnitsky's death in 2009.
"The Magnitsky sanctions and other similar targeted sanctions have essentially turned the sanctions policy on its head — historically, sanctions were applied toward whole countries," Browder told BuzzFeed News. But "Magnitsky-style sanctions," he said, "they go after only the individuals at the head of the country, the elite, and leave the rest of the country alone. There's nothing more personal, more devastating for Putin and his elite than that." And, since those oligarchs hold Putin's money, he said, it's as though the United States is sanctioning Putin personally.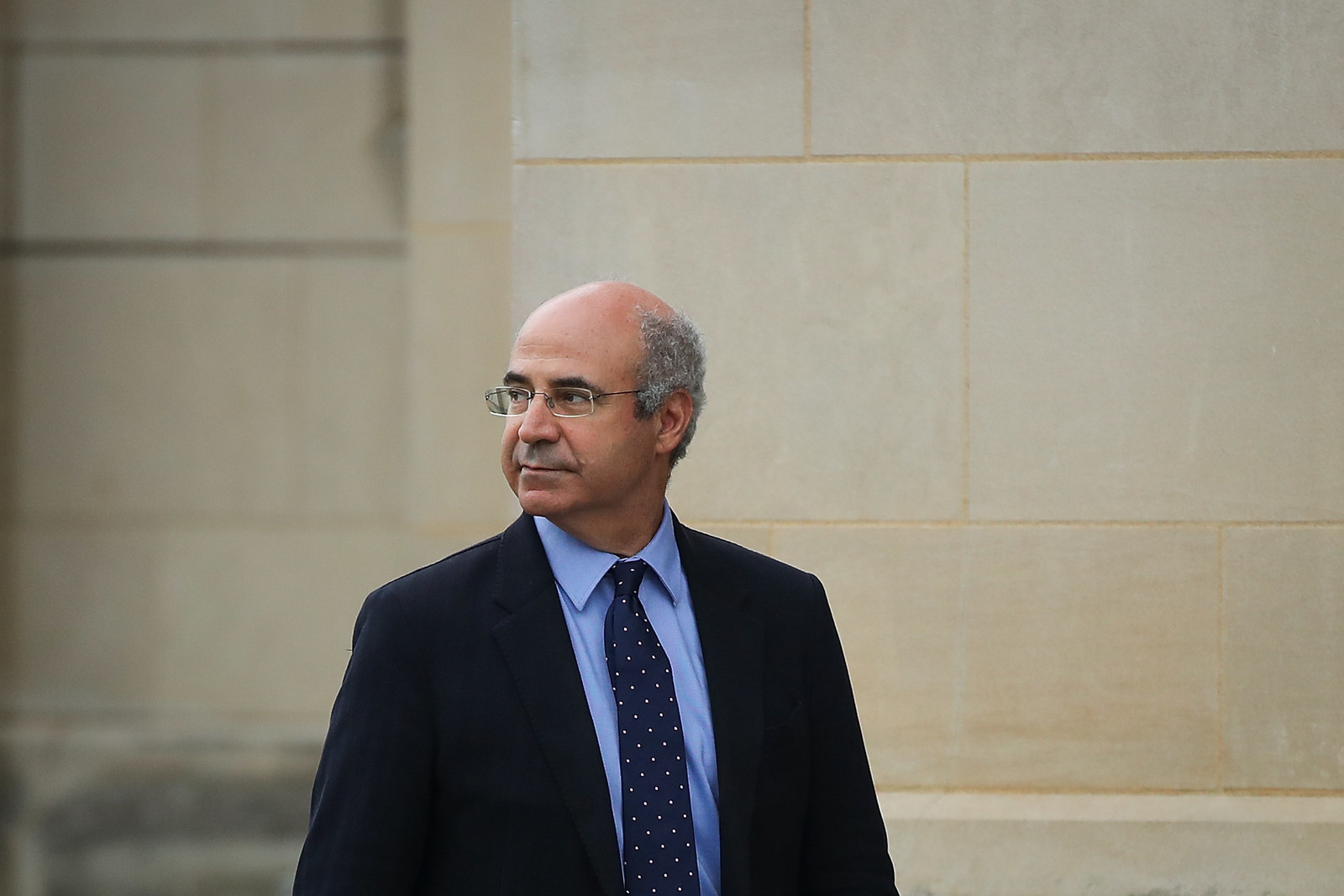 Browder argued that the most effective sanctions were those placed on seven oligarchs in April of this year.

"The economic and psychological effect of that was like a neutron bomb going off over Moscow," he said. "Interestingly, they were so dramatic that Putin never even retaliated — there is no form of retaliation that he can do to that. Any retaliation would lead to seven more oligarchs, another neutron bomb."
Putin did, however, argue publicly at the US–Russia summit in Helsinki this July that the United States should hand Browder over to Russia in exchange for cooperation on the investigation into alleged electoral interference in the 2016 presidential campaign. Trump, in response, did not note that Browder has been a British citizen since the 1990s and so not the United States' to give to Russia, but did call Putin's suggestion "an incredible offer." Browder said that Putin's mention of him is proof that sanctions are working. "The fact he was so eager to get his hands on me shows how rattled he is by these targeted sanctions," he said.
Others, however, wonder if the sanctions don't so much rattle Russia as confuse it. In the case of, for example, sanctions imposed over Russia's invasion of Ukraine, it is clear, or at least clearer, what Russia needs to do to get the sanctions lifted — abide by the Minsk accords and relinquish its claim on Crimea. Were Russia to do that, the sanctions would have not just punished Russia, but changed its behavior.
But for that to happen, it needs to be clear to the sanctioned party what behavior they are being punished for and needs to change.
That's the issue with the sanctions Browder pointed to as being most effective, which were put in place April 6 against seven oligarchs, including Vladimir Bogdanov, a Russian legislator and billionaire; Viktor Vekselberg, who discussed US–Russian relations in a meeting with Michael Cohen, who was, at the time, Trump's lawyer; Igor Rotenberg, son of billionaire construction magnate Arkady Rotenberg, who was already sanctioned; and Oleg Deripaska, the aluminum magnate who is trying to get his aluminum to energy group En+ off the sanctions list by reducing his holding.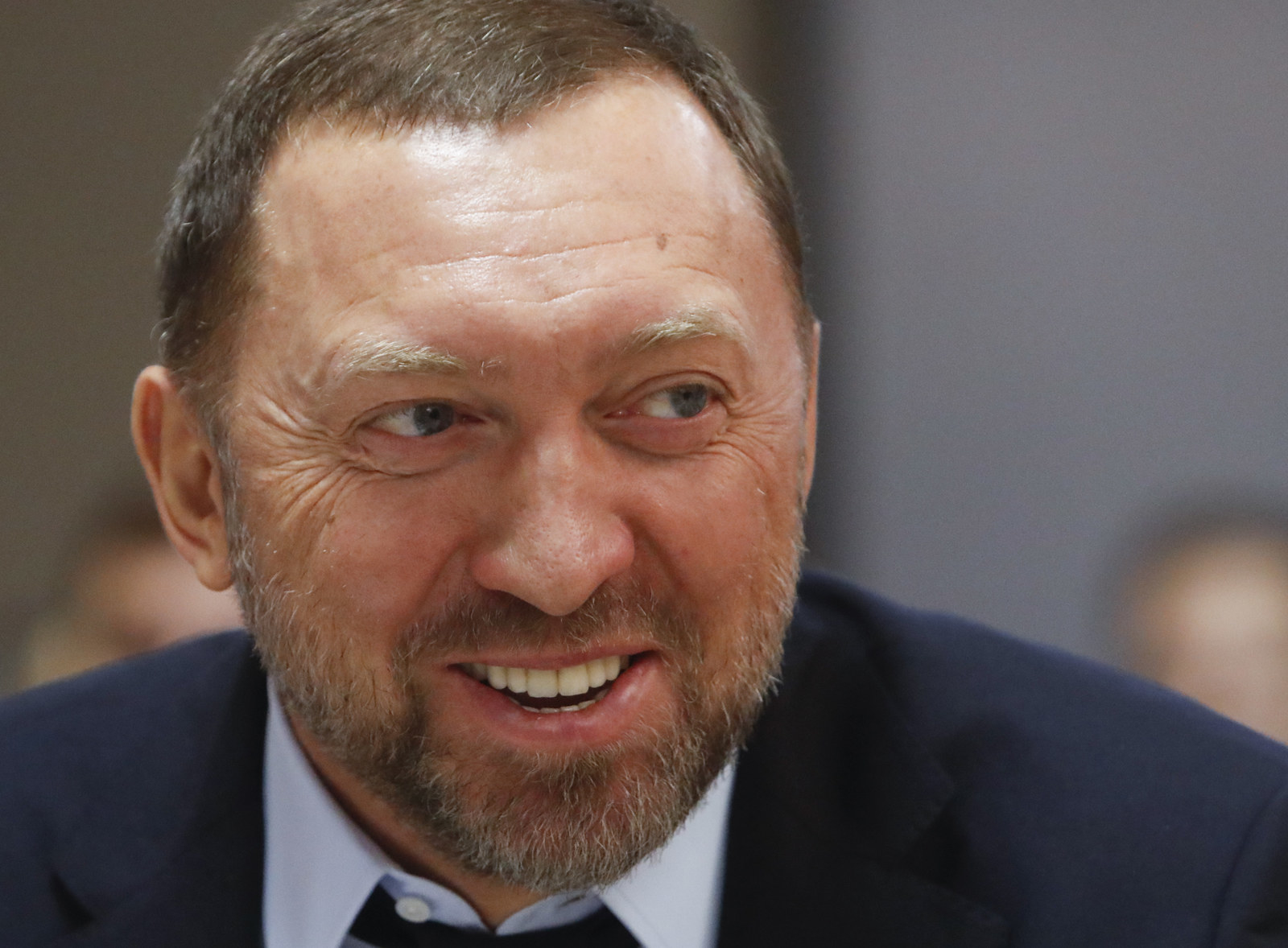 When those sanctions were announced, Treasury Secretary Steve Mnuchin announced that the individuals involved were being sanctioned because "The Russian government engages in a range of malign activity around the globe, including continuing to occupy Crimea and instigate violence in eastern Ukraine, supplying the Assad regime with material and weaponry as they bomb their own civilians, attempting to subvert Western democracies, and malicious cyber activities. Russian oligarchs and elites who profit from this corrupt system will no longer be insulated from the consequences of their government's destabilizing activities."
Sanctioning individual oligarchs "muddies the waters in the sense that it's sort of unclear ... what, exactly, they did to get sanctioned and what to do about it."
But there is little the oligarchs can do themselves to get the sanctions lifted, beyond persuading Putin to change policy, and that makes the sanctions less useful, some argue.
"Specific rationales for specific sanctions have gotten muddied," said Peter Harrell, who served as the deputy assistant secretary for Counter Threat Finance and Sanctions in the State Department's Bureau of Economic and Business Affairs from 2012 to 2014. That, in turn, "makes it less likely that Moscow is going to see behavior change as causing sanctions lifting. I do think we could do a little bit better job of which specific sanctions are tied to which specific Russian malfeasance."
The sanctions on Putin's so-called inner circle specifically are a departure from the majority of sanctions imposed on Russia during the Obama administration, Harrell notes, most of which were directed at large Russian state enterprises. And individuals sanctioned in 2014 over Ukraine were sanctioned specifically over their involvement in Ukraine.
Harrell, who is now an adjunct fellow at the Center for a New American Security, argues that sanctioning individual oligarchs as has happened during the Trump administration "muddies the waters in the sense that — it's sort of unclear to some of these oligarchs what, exactly, they did to get sanctioned and what to do about it."
To make matters more confusing, Trump's statements that seem to oppose the sanctions also discourage Russia from taking the sanctions seriously.
"Russians have always had trouble reading our domestic politics, and that problem may make sanctions less effective. Putin can hope to wait out sanctions imposed by Congress because he thinks Trump isn't behind them," said Stephen Sestanovich, senior fellow for Russian and Eurasian studies at the Council on Foreign Relations and ambassador-at-large for the former Soviet Union from 1997 to 2001.

Richard Nephew, author of The Art of Sanctions, took it a step further. "I certainly think we're engaged in sanctions malpractice, but I don't think it comes inherently from overuse or misuse."
"There's a slipping sense of objectives and why we're doing anything."
"There's strategic confusion everywhere as to what our intentions are, what our objectives are, what it will take to lift … That adds up to sanctions malpractice … There's a slipping sense of objectives and why we're doing anything," said Nephew, the State Department's principal deputy coordinator for sanctions policy from 2013 to 2015.
The case of Deripaska is one example: Sanctions on his aluminum company might be lifted if he reduces his holdings. But what would it take to get sanctions lifted from Deripaska himself? Would he need to somehow persuade Putin to say that Crimea is not Russian and admit to having meddled in the 2016 election? What could Deripaska do, short of becoming an improbable activist, to demonstrate that he has given up meaningful connection to the Russian regime?
In the meantime, sanctions remain the only tactic Washington officials appear to have agreed on in an effort to curb Russian behavior. "The United States Government has determined that sanctions can be a very effective tool in trying to bring various governments to the table to negotiate with us," State Department spokesperson Heather Nauert said in response to a question about the goal of sanctions on Russia earlier this month.
Asking whether sanctions are the right tool to use is, at this point, beside the point, experts say.
"There's no political space for arguing moderation when it comes to sanctions," said Rosenberg, now director of the Energy, Economics, and Security program at the Center for a New American Security. "This ship has sailed. The genie is out of the bottle. It's not practical to talk about sanctions being bad. This is our reality." ●