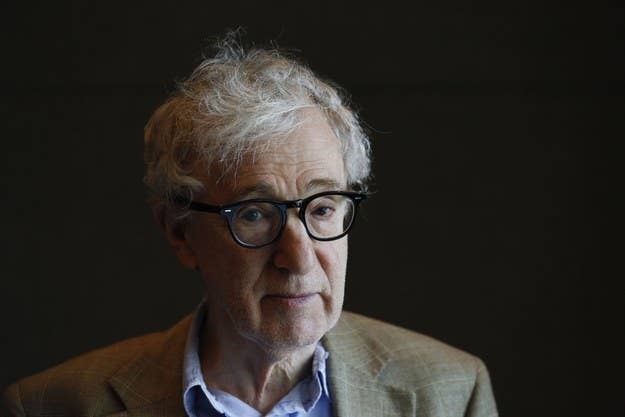 Woody Allen is going to write and direct his first television show for Amazon, the studio announced Tuesday morning. The half-hour show has already received a full season order and will be available exclusively on Prime Instant Video in the U.S., U.K., and Germany. Its air date is still undecided, there are no current cast attachments, and there is no pilot yet.
"Woody Allen is a visionary creator who has made some of the greatest films of all-time, and it's an honor to be working with him on his first television series," Roy Price, vice president of Amazon Studios, said in a press release. "From Annie Hall to Blue Jasmine, Woody has been at the creative forefront of American cinema and we couldn't be more excited to premiere his first TV series exclusively on Prime Instant Video next year."
In the same press release, Allen indicated that the project is still in its very earliest stages.
"I don't know how I got into this. I have no ideas and I'm not sure where to begin," Allen said. "My guess is that Roy Price will regret this."
Over the last year, Allen has come under fire for allegations that he sexually assaulted his daughter, Dylan Farrow, when she was 7 years old in 1992. In February 2014, Farrow wrote an open letter in the New York Times detailing what happened to her when she was a child. Allen denied the claims.
The resurfaced allegations, however, have not seemed to affect Allen's career. Since Farrow's letter was published, Allen has continued to work in film and on Broadway. His only movie to open in 2014, Magic in the Moonlight, earned slightly more than $10 million at the box office. He wrote the musical Bullets Over Broadway, which received six 2014 Tony nominations, including one for Best Book. He also has an untitled movie in the works, starring Emma Stone and Joaquin Phoenix, that was filmed this past summer.
An Amazon representative told BuzzFeed News there will be no interviews about the project.