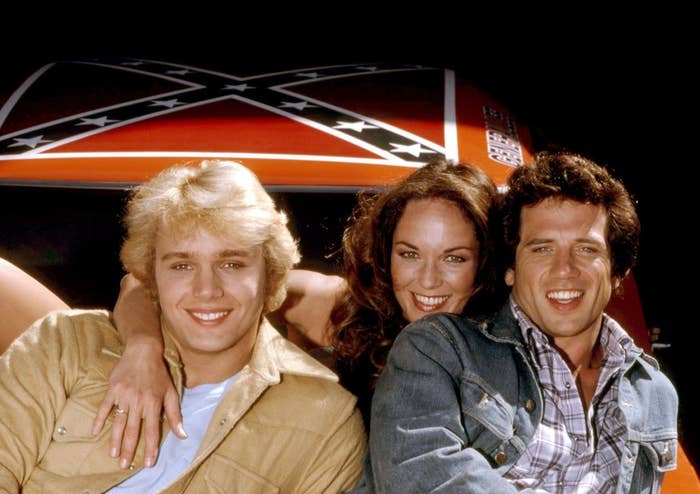 TVLand has pulled The Dukes of Hazzard from its schedule, a representative for the network confirmed to BuzzFeed News. The show's iconic 1969 Dodge Charger, called the General Lee, had a Confederate flag on its roof. Though the representative would not confirm that that was the reason the reruns were pulled, the news, which was first reported by the New York Post, comes in the midst of a nationwide discussion about the Confederate flag.
On June 24, Warner Bros. — which owns the franchise — announced it would stop making toy versions of the General Lee in the wake of the June 17 shooting in Charleston that left nine dead at the hands of Dylann Roof, who'd been pictured with Confederate flag imagery.
The Dukes of Hazzard originally aired from 1979 to 1985 on CBS. Ben Jones, who played Cooter Davenport on the series and who served in Congress as a Georgia Democrat, came out in support of the flag on Facebook. "That flag on top of the General Lee made a statement that the values of the rural South were the values of courage and family and good times," he wrote. "Our beloved symbol is now being attacked in a wave of political correctness that is unprecedented in our nation of free speech and free expression."