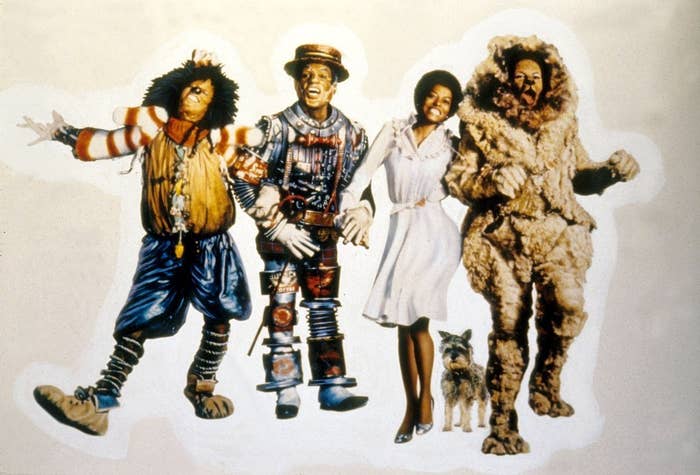 The Wiz will be NBC's next live televised production, the network announced on Monday. The telecast, airing in December 2015, will be produced by Cirque du Soleil with Craig Zadan and Neil Meron returning to executive produce. The duo was also behind NBC's The Sound of Music Live! starring Carrie Underwood in 2013, and Peter Pan Live! starring Allison Williams late last year. Zadan and Meron are working to revive The Wiz on Broadway for the 2016-17 season.
"We love this yearly tradition and we're more excited than ever to not only bring another Broadway musical to America's living rooms, but also see it land on Broadway as well," NBC Chairman Robert Greenblatt said in a statement. "It's a natural next step for our live musical events ... Cirque's incredible imagination will help bring the fantasy world of Oz vividly to life and give this great show a modern spin on the age-old story we all love."
The Wiz, which originated as a Tony-award winning play in 1975 and was then adapted into a film in 1978, is about a girl living in Harlem named Dorothy. In the original movie version, she was played by Diana Ross, the Scarecrow was played by Michael Jackson, the Tin Man was played by Nipsey Russell, the Cowardly Lion was played by Ted Ross, and Glinda the Good Witch was played by Lena Horne.
No cast members for NBC's The Wiz Live! have been announced.
The Wiz Live! will be broadcast on Thursday, Dec. 3, 2015 on NBC.
The Wiz was written as a play and then adapted for the screen. An earlier version of this post incorrectly stated that The Wiz originated as a film before moving to Broadway.