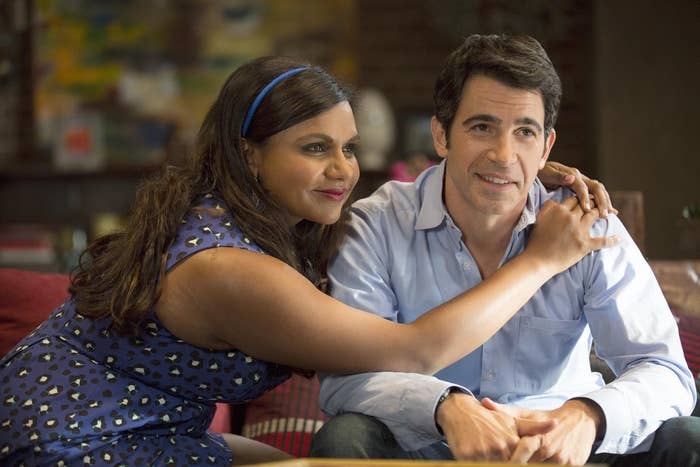 Nine days after Fox canceled The Mindy Project, Hulu has confirmed that it is reviving the half-hour comedy. BuzzFeed News confirmed there were talks of the deal late last week.
"I am thrilled The Mindy Project has found a new home on Hulu, where so many of our fans are already watching the show," creator and star Mindy Kaling said in a statement. "It's such an exciting place to be."
There is no news on how the upcoming fourth season, which does not yet have a premiere date, will be released, whether all at once or in separate installments. Season 4 will consist of 26 episodes, and Hulu will decide after the premiere if additional seasons will be ordered.
"Mindy has been a beloved member of the Hulu family, so this deal is a natural extension of our relationship," said Craig Erwich, senior vice president and head of content for Hulu, in a statement. "With so many of her fans already catching up and tuning in to the series on Hulu, we know her millions of fans will be eager to find out what Mindy has in store for the next chapter."
Mindy Kaling has been hinting that the show wasn't quite over since Fox canceled it. The day Fox revealed the show wasn't coming back, Kaling posted a video on Instagram with the caption, "Hey guys, I'm in Montana, is anything happening in LA? #themindyproject." The short clip ended with her winking. The following day, Kaling posted a photo to Twitter that read, "Please stand by."
The Mindy Project ran for three seasons on Fox. While the show gathered a devout and critical following over its run at Fox, its ratings dwindled rapidly. It follows OB-GYN Mindy Lahiri (Kaling) as she works, unsuccessfully, to make her personal life as successful as her professional one. Season 3 ended with Mindy and her co-worker and friend Danny (Chris Messina) expecting their first child — the two have had an on-again, off-again relationship since Season 2.