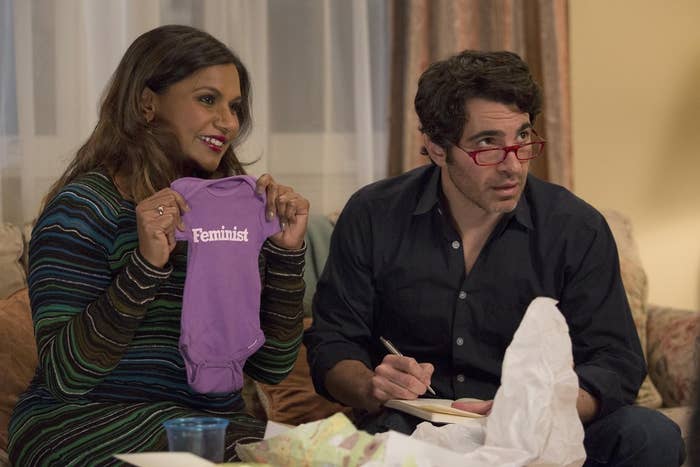 The Mindy Project has been canceled by Fox after three seasons, BuzzFeed News has confirmed.
But there is hope. BuzzFeed News has learned that conversations are currently underway with Hulu for a potential multiseason deal to bring the show to the streaming service. A representative for Hulu had no comment when reached by BuzzFeed News.
The low-rated half-hour sitcom was created by and starred Mindy Kaling as Mindy Lahiri, a successful OB-GYN living in New York City who didn't have it together in her personal life. But in Season 2, both of Mindy's worlds came to a head when she kissed her co-worker and friend Danny (Chris Messina) in the back of an airplane. The two had an on-again off-again relationship, and Season 3 ended with Mindy pregnant with Danny's child.
In April, Messina told E! Online he didn't know if the show would return for a fourth season, but he was hopeful, noting he'd "love to see Danny and this baby."
Shortly after the news broke, Kaling posted a scenic video from Montana, playing coy about Fox's cancellation of her series, with an added wink at the end.