Watch Trevor Noah Get A Little Too Comfortable At Jon Stewart's "Daily Show" Desk
Plus, here's the first video of Jon Stewart and his successor at the Daily Show desk.
Trevor Noah will debut as the new host of The Daily Show on Sept. 28, 2015, Comedy Central has announced.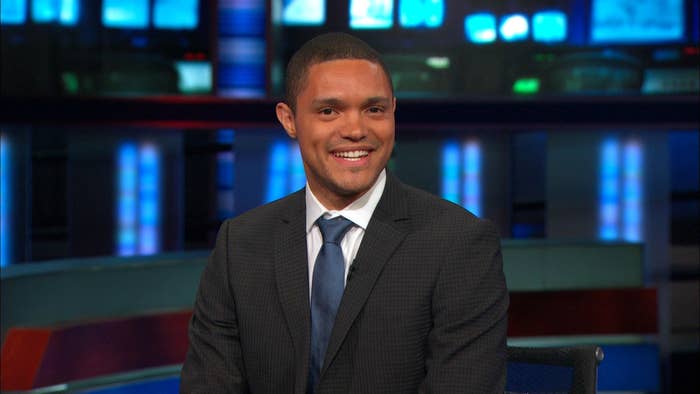 The announcement came via a video released on Thursday, which sees Noah getting a feel for current Daily Show host Jon Stewart's desk.
Noah makes himself right at home on set.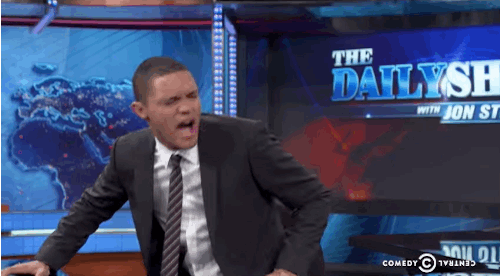 And practices his opener.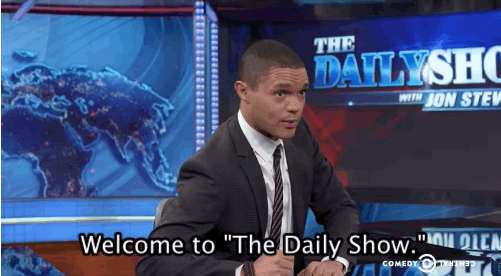 He even tries to imitate Stewart's pen-tapping.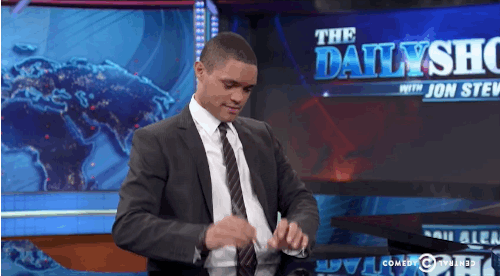 But he shouldn't get too comfortable, because Stewart isn't ready to give up his chair just yet!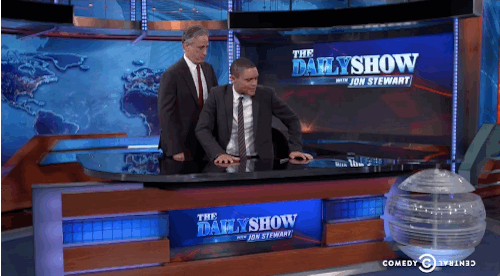 The Daily Show airs Monday through Thursday at 11 p.m./10 p.m.CT on Comedy Central.