The latest Marvel film, Avengers: Age of Ultron, hits theaters May 1, and fans of the franchise are getting amped and purchasing Avengers merchandise. But they've noticed something problematic...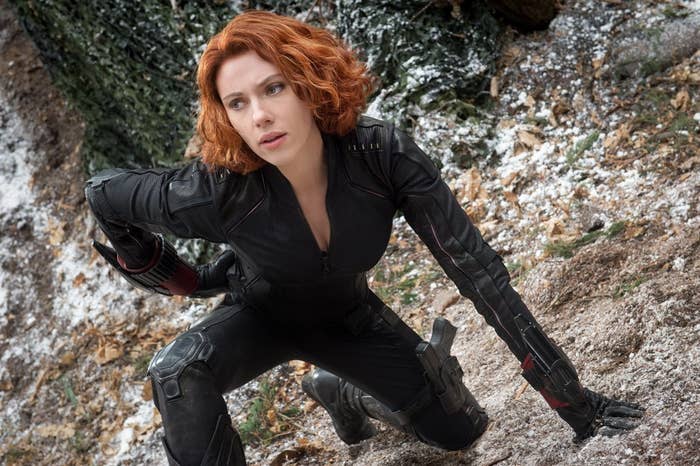 The only female in the sixsome — Hawkeye (Jeremy Renner), The Hulk (Mark Ruffalo), Captain America (Chris Evans), Iron Man (Robert Downey Jr.), Thor (Chris Hemsworth), and Black Widow (Scarlett Johansson) — is absent from many items that feature the team.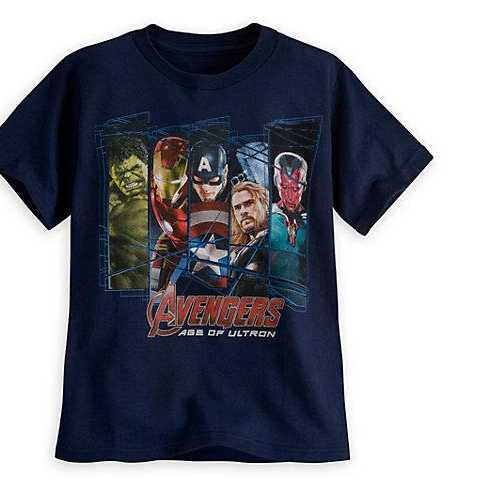 Many people pointed out Black Widow's glaring absence on Twitter.
And some noticed that Black Widow merchandise is geared toward women.
Mothers took to Twitter to express how disappointed their daughters are over the limited Black Widow options.
Really, people were just straight up annoyed.
However, a few were appreciative that Black Widow was included at all.
Though there is some Black Widow merchandise available on Marvel's own site, there are still a number of items that leave her out.
Disney and Marvel have been outspoken about working to ensure the second Avengers film had a variety of merchandise. "For the first film, we primarily focused on the Avengers property and the group shots," Paul Gitter, Disney Consumer Products' senior VP of Marvel Licensing, told Variety in March. "Now we're broadening the line and scope to create skews that focus on the team and the individuals characters, as well."
In August 2014, when Marvel's Guardians of the Galaxy was released, fans had difficulty finding merchandise featuring the female lead, Gamora. A hashtag — #whereisgamora — even started trending on Twitter. It was a particularly glaring omission, considering 44% of Galaxy's audience was female.
When reached, a representative for Disney directed BuzzFeed News to a press fact sheet about the Avengers product line. "Black Widow is featured across diverse product categories — from toys and apparel to costumes and collectibles," the representative said. "Specifically you will see multiple t-shirts for girls that feature Black Widow (available at Children's Place), a Black Widow Hot Wheels car, a role play costume and she is featured in Lego sets. I have also provided attachments which show some of the product slate for Black Widow and Scarlet Witch. The "Her Universe" fashion line also launched this morning connected to the movie."
UPDATE: Even The Hulk agrees:
Avengers: Age of Ultron will be released in theaters on May 1, 2015.