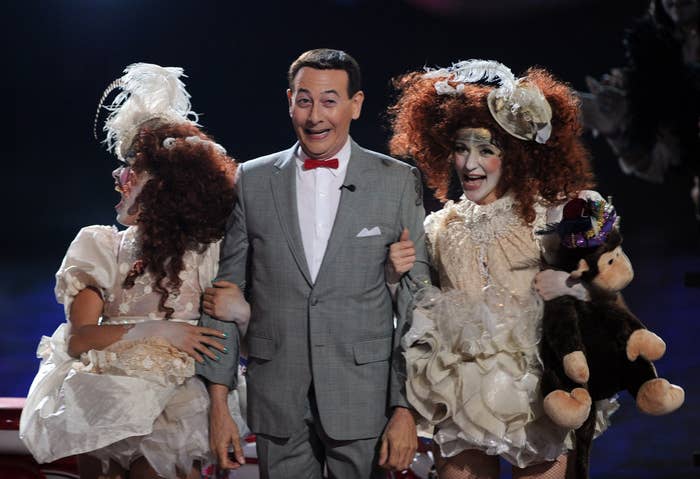 Pee-wee Herman, the quirky character that Paul Reubens has been playing since the early '80s, is being revived for a Netflix original film, the streaming site announced on Tuesday. The movie, officially titled Pee-wee's Big Holiday, has been rumored for many months now, with Reubens teasing a new Pee-wee movie in October.
John Lee will direct Pee-wee's Big Holiday, which was written by Reubens and Paul Rust, who currently writes for IFC's Comedy Bang Bang. Reubens is also producing the film along with comedy hit-maker Judd Apatow.
Reubens said that he and Apatow have been thinking about this project for four years. "The world was much different back then — Netflix was waiting by the mailbox for red envelopes to arrive," he said in a statement. "The future is here. Get used to it. Bowtie is the new black."
"As a fan of Pee-wee Herman since he first appeared on The Dating Game, I am thrilled to have the opportunity to work with the brilliant Paul Reubens on this film. It is a dream come true," Apatow said in a statement.
Pee-wee's Big Holiday will follow the eponymous character as he takes his first vacation ever, thanks to a stranger he meets at the beginning of the movie. Production is set to begin in early 2015.
"We didn't hesitate for a moment knowing that Pee-wee's Big Holiday was such a passion project for Paul and Judd and we are delighted by the opportunity to introduce such a beloved character to a new generation," Netflix Chief Content Officer Ted Sarandos said in a statement. "We are thrilled to bring our viewers around the world the wonder of Pee-wee Herman."