Don't Believe The Rumors About Jamie Dornan Leaving The "Fifty Shades Of Grey" Franchise
A rep for the actor told BuzzFeed News the reports are "pure conjecture."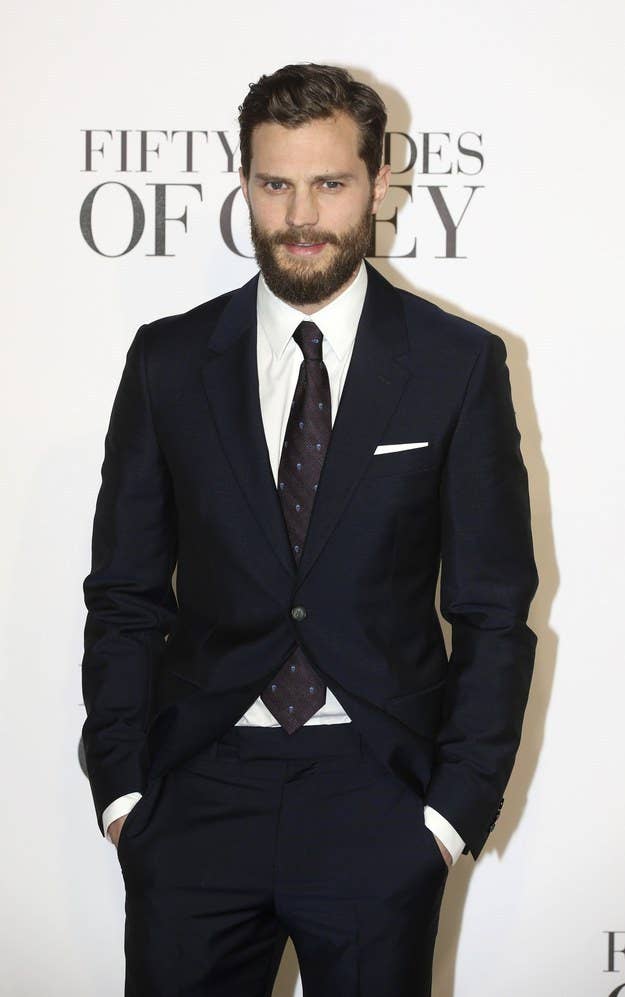 Despite rumors that Jamie Dornan, aka Christian Grey, is leaving the Fifty Shades of Grey franchise, a rep for the actor told BuzzFeed News, "All press reports are pure conjecture as the studio has not committed to a sequel as yet."
Universal has yet to officially green light any further Fifty Shades films, despite its record-breaking opening weekend at the box office. A rep for the studio did not immediately reply to BuzzFeed News' request for comment.
Multiple reports that emerged in the U.K. press claimed Dornan was leaving Fifty Shades due to his wife, Amelia Warner's, discomfort with him partaking in such sexual activities on screen. Earlier this month, the actor told The Telegraph his wife "hasn't seen the film and I don't think she will, to be honest. I'd understand if she didn't want to." He added, "I think there's some stuff where my family and friends will never have seen that side of me before, but it wasn't enough to make me not want to do it."
So... Mr. Grey will see you soon?