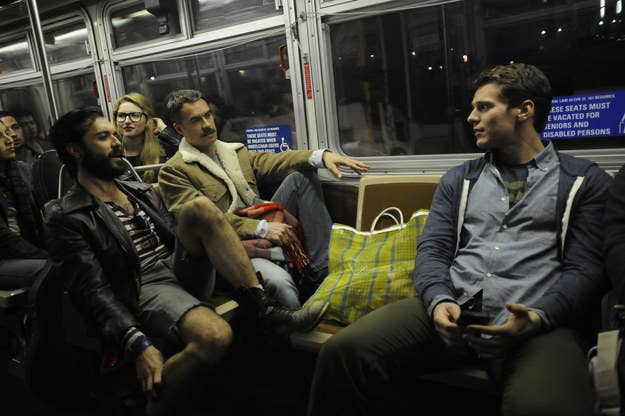 Three days after the season two finale aired, HBO announced it will not bring back Looking for a third season.
Instead, the network revealed it will air a special to wrap up the series in the following statement: "After two years of following Patrick and his tight-knit group of friends as they explored San Francisco in search of love and lasting relationships, HBO will present the final chapter of their journey as a special. We look forward to sharing this adventure with the shows loyal fans."
Looking, which premiered in January 2014, followed the lives of three gay men and close friends — Patrick (Jonathan Groff), Agustín (Frankie J. Alvarez), and Dom (Murray Bartlett) — living in San Francisco.
The Season 2 finale, which aired on March 22, tied up many loose ends. The beloved friendship between Dom and Doris (Lauren Weedman) had been repaired, Patrick and Kevin's (Russell Tovey) relationship came to an end, and Agustín had found happiness with Eddie (Daniel Franzese).
The critically acclaimed show developed a small but loyal following over its two-season run, but didn't pull in high viewership, averaging about 2 million viewers per episode cumulatively (including multiple airings and On Demand), which is less than half of its lead-in Girls, which averaged 4.6 million viewers per episode.
HBO could not provide further information about the special, but Looking star Russell Tovey tweeted it would be a movie:
And Alvarez instagrammed some details about the film and reposted a fan's praise of the show.
You will be missed, Patrick.