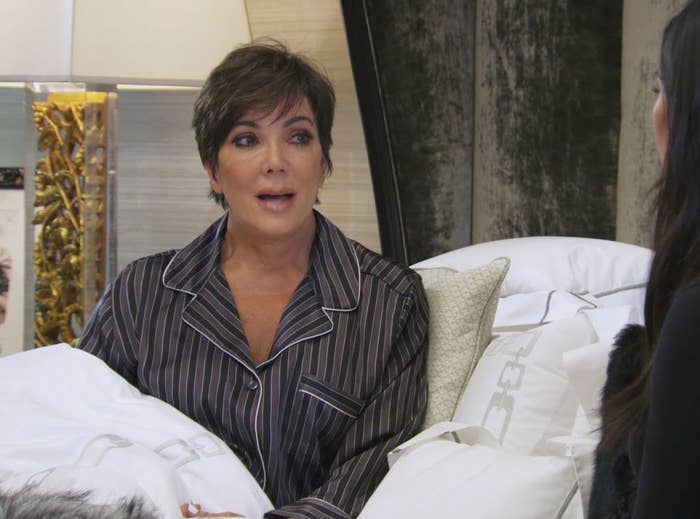 Keeping Up With the Kardashians, E!'s reality series following the Kardashian/Jenner family, will air a two-part special titled Keeping Up With the Kardashians: About Bruce, E!'s parent company NBC announced Monday on Today.
The episodes will show conversations between Bruce and his ex-wife Kris Jenner; stepchildren Kourtney Kardashian, Kim Kardashian, and Khloé Kardashian; Kourtney's boyfriend, Scott Disick; and his two daughters with Kris, Kendall and Kylie Jenner, about coming out as transgender.
Conversations about Bruce between other family members and how they handled the news will also be featured, along with old home videos. "The specials will explore each family member's struggle to process his or her own feelings as they all work through hearing from Bruce directly about finally living life as the person he has always known himself to be," according to a statement released by E!. The episodes will air on Sunday, May 17 and Monday, May 18.
As first reported by BuzzFeed News in February, E! has also been filming a docuseries following Bruce Jenner, who told Diane Sawyer on April 24 he is transgender and transitioning into a woman. It will air in July.
Last Monday, Kim spoke to Matt Lauer about her stepfather's transition, saying she's "really happy for [Bruce Jenner] that he is living his life the way he wants to live it and that he has found inner peace and just pure happiness." However, she is the only member of the Kardashian–Jenner clan who has spoken out so far, aside from a series of tweets the night of Bruce's interview with Diane Sawyer.
On Tuesday, NBC released another clip from the upcoming special. In it, Kendall says her father is "the most amazing person [she] knows." And Bruce shows off his painted toe nails and offers to do Kim's makeup.
Keeping Up With the Kardashians airs on Sundays at 9 p.m. ET/8 CT on E!.