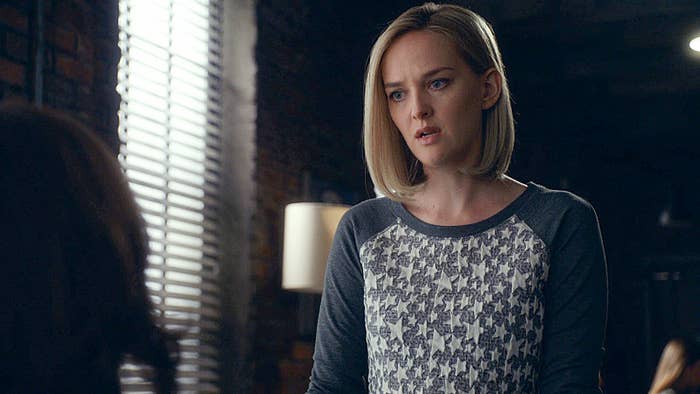 Jess Weixler has not been on The Good Wife, where she has played investigator Robyn Burdine for the last two seasons, for five of the seven episodes that have aired so far this season, the series' sixth.
Though Weixler is a guest star — and The Good Wife has been known to make guest stars seem like recurring characters only to have them disappear for an extended period (see also: Nathan Lane's Clarke Hayden) — Robin's absence has felt so random it could be considered another one of Lemond Bishop's (Mike Colter) inside jobs. CBS had no comment about the disappearance of Weixler's character; Weixler's reps did not respond to multiple requests for comment.
On Oct. 21, Weixler tweeted about her character's uncertain fate.
A week later, Weixler commented again about Robyn's status at Florrick, Agos & Lockhart.
Weixler's blonde, ambitious investigator last appeared in the second episode of the sixth and current season, in which Robyn spent the entire episode trying to help Alicia (Julianna Margulies) come up with enough money to get Cary (Matt Czuchry) out of jail on bail. At the end of the episode, Alicia proposed they put an advance from a big client toward Cary's bail and Robyn, though not a partner so not technically allowed to vote, strongly urged someone to second the motion. It is Weixler's last line in the series and Robyn has yet to be seen on screen since, with no explanation given for her absence. However, in the following episode, Diane Lockhart (Christine Baranski) joined Florrick, Agos & Associates, bringing with her legal snoop Kalinda (Archie Panjabi).
As Kalinda then took over the investigative workload on the Florrick, Agos & Lockhart cases, Robyn appears to have been quietly — and unceremoniously — pushed out of the firm.
Robyn was initially The Good Wife's second best investigator. But the smart and creative detective really came into her own when she joined Alicia and Cary at startup law firm Florrick, Agos & Associates in Season 5. And as one of the few people who can work well with Kalinda and also hold her own, Robyn's presence has definitely been missed.
When The Good Wife fans first met Robyn, she was a bit of a mess.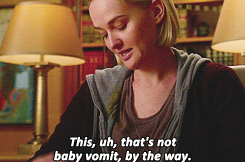 And unlike the previous investigator Lockhart/Gardner tried to hire, Blake (Scott Porter), she was pretty passive when it came to her supervisor, Kalinda.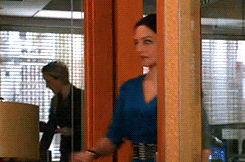 But she let her quirky side shine, and soon people began to notice that she was kind of the best.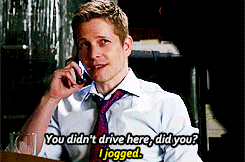 Even Kalinda, who notoriously avoids all relationships, came around.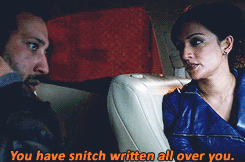 When Robyn started investigating on her own, she was willing to get a little messy.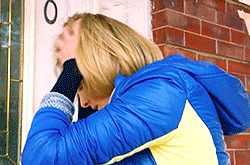 After going to Florrick, Agos & Associates, Robyn overhears a conversation that she might get let go from the new firm. So she takes Kalinda's advice to make herself indispensable and starts getting all kinds of answers by any means necessary.
She was great at delivering important messages and putting a positive spin on just about anything.
How do you explain to clients that the man walking around the law firm shirtless is just a friendly neighbor who doesn't have water? Or that debris is falling everywhere? I don't know! Ask Robyn.
But most importantly, Robyn would do anything for her friends, even empty her bank account to pay Cary's bail.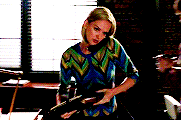 And with Archie Panjabi's exit confirmed for the end of this season, it will be interesting to see who will be doing the firm's dirty work.