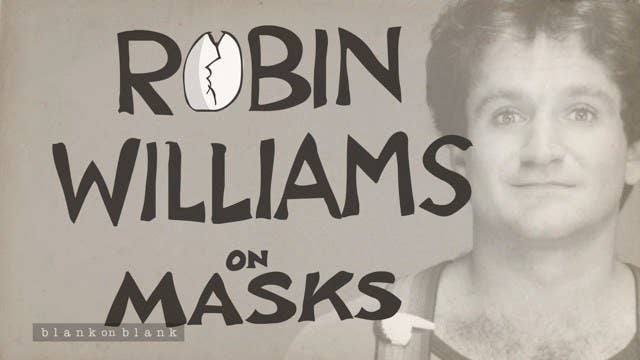 The late Robin Williams was never concerned that he'd experience a lack of comedic material. "No, there's a world out there. Open a window, and it's there," the late actor says in a newly released, never-before-heard audio interview that is being paired with an animated sketch on PBS's Blank on Blank.
The web series, which creates animated sequences to accompany recorded and archival interviews with iconic figures, allows fans to once again experience the work of Williams, who died on Aug. 11 at the age of 63. The most recent installment of Blank on Blank, released on Dec. 2, includes footage from two different interviews with Williams, both collected by writer Lawrence Grobel in 1991 for a piece he published the following year in Playboy.
"Comedy is there to basically show us [that] we fart, we laugh, to make us realize we still are part animal," he says in one of the interviews. "So you don't take yourself seriously and destroy the species."
"[Williams] makes this mention of comedy [being] there to help people take off masks and realize who they are fundamentally," David Gerlach, the producer of Blank of Blank, told BuzzFeed News in a phone interview. "The idea of masks, I thought, kind of flowed throughout because there's a mask you put on when you're a comedian on stage."
Though the tapes are more than 23 years old — they were on microcassettes, Gerlach said — they make for a very powerful five-minute video. "We wanted to put together a piece that kind of showcased both his thoughtful, sensitive, endearing side, but also his amazing speed and comedic timing," Gerlach said.
But the episode of Blank on Blank with Williams wasn't originally meant to be a memoriam for the late actor. In fact, Gerlach had reached out for the tapes before Williams died.
"Before Williams died, [Grobel and I] had been talking about his Robin Williams interviews," Gerlach said. "I reached out [to Grobel] and said, 'Hey, do you have the tapes from interviews that likely no one's ever heard before, because we'd like to bring some of them to life.'" Though Williams died just as Grobel was pulling together the clips, they kept moving forward on the project.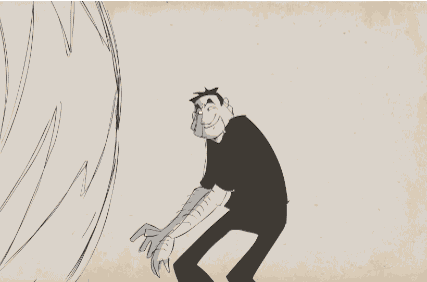 In the video, Williams covers an array of topics, from what he thinks the world will be like in 2020, to the best forms of birth control. But Gerlach said it was difficult to choose what would be included — among the many minutes left on the cutting room floor was a lengthy discussion about the 1992 presidential campaign and potential candidates, and a story about Williams being pulled over. "[The police] thought he was drunk driving and he made a funny line about the cops going on the radio and saying, 'We got Mork! We got Mork!'" Gerlach said of the original interview transcript. Unfortunately, that footage, as well as some details about pornography, was too rough to clean up.
"People have connections with certain cultural figures, and he's one of those people who just touches people. We like to focus on people whose impact has been beyond the time they were red hot in the American consciousness," Gerlach said about the series. "We just want to show a side of people that you may not necessarily know, especially with these figures who are still part of popular culture ... It should shine a light on who they are."