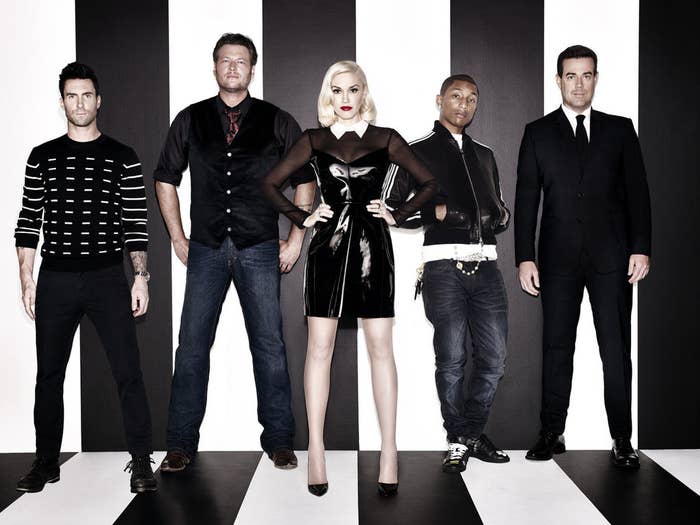 Christina Aguilera is taking another break from The Voice for Season 9 and BuzzFeed News can exclusively reveal that in her place, Season 7 coach Gwen Stefani will return, joining Adam Levine, Blake Shelton, Pharrell Williams. The upcoming ninth season will premiere on NBC this fall. Carson Daly will also be back to host.
Levine, Shelton, and Williams were all judges on The Voice's eighth season, while Stefani served as an advisor for Aguilera's and Williams' teams.
Williams is the reigning Voice champion: He earned his first win with contestant Sawyer Fredericks in Season 8. Shelton has had four contestants win. And an artist on Levine's team has won twice.
So, get ready for the return of Gwen Stefani...
And Pharrell Williams (and his hats).
The Voice Season 9 will premiere in September.