"Downton Abbey" Is Coming To An End
Following an announcement of the show's final season, executive producer Gareth Neame talks to BuzzFeed News about wrapping up loose ends.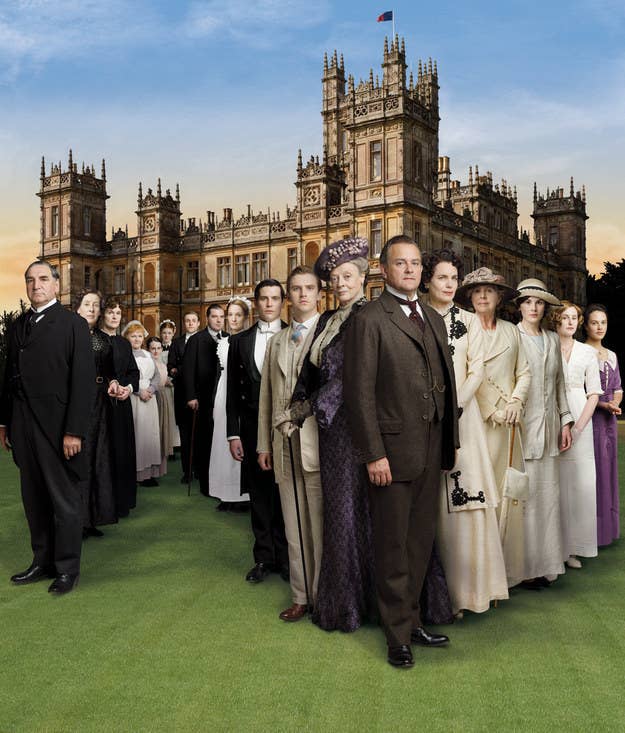 Rumors have been swirling since January that Downton Abbey, the period drama about the Crawley family and the two sets of people who live upstairs and downstairs in the family's famous home, will not return after the upcoming sixth season. ITV and PBS shot down these claims, but on Thursday, both networks confirmed that the Julian Fellowes drama will end its run after Season 6.
"Millions of people around the world have followed the journey of the Crawley family and those who serve them for the last five years. Inevitably there comes a time when all shows should end and Downton is no exception. We wanted to close the doors of Downton Abbey when it felt right and natural for the storylines to come together and when the show was still being enjoyed so much by its fans. We can promise a final season full of all the usual drama and intrigue, but with the added excitement of discovering how and where they all end up," Downton executive producer Gareth Neame said in a statement.
Maggie Smith, who plays the family matriarch, the Dowager Countess of Grantham, told Britain's Sunday Times on March 1 that the show's sixth season would be her last. However, the next day, a rep for Smith told BuzzFeed News "she would stay in the show for as long as the show runs."
During a press conference on Thursday, Neame said there are no plans for a spin-off show, but a movie has been discussed. "We would be very interested in that. It is definitely something we've contemplated," he said. However, he couldn't confirm that a film was currently moving forward.
In an interview with BuzzFeed News on Thursday afternoon, Neame said that he and Fellowes would potentially start having more serious conversations about a Downton movie now that the television series is wrapping up. "At the moment it's just something that Julian and I would like to do. But there's no firm plans. And I guess in the months ahead we will start making those plans."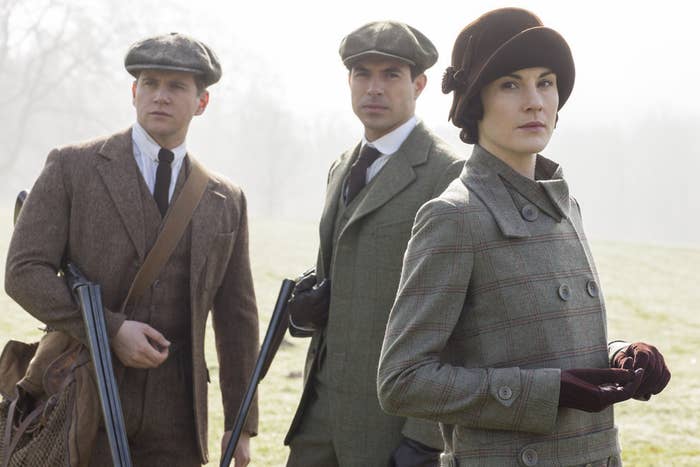 Neame also mentioned in the press conference that the decision to end the series was one made by himself, series creator Julian Fellowes, and the cast. "This is absolutely not ITV [in the U.K.] calling time or PBS in the U.S. calling time ... I don't think it's unfair to say that they would like the show to continue as long as possible," Neame said about the show ending. "We've always tried to get our timing right ... I think our feeling is that it's good to quit while you're ahead."
Though Downton will run for one more season, Neame said knowing that the show will end does not affect the structure of the final season. It will still be nine episodes and a Christmas Special that airs on Christmas Day, the same structure it's had for the past five seasons. He also mentioned that Season 6 will be "moving into 1925," meaning there will not be a time-jump from Season 5, which ended in late 1924, to Season 6.
When asked if he and the writers always knew where Downton was headed narratively, Neame told BuzzFeed News, "We've always known the show would be about the end of an era. So that way of life that is depicted in the show is very much changed in the war years ... And then a lot of the rest of it evolves sort of as you go along. The stories are very different because Dan Stevens [who played Matthew Crowley] left the show, and so we had to have the storyline where he was dead and Mary's [Michelle Dockery] trying to rebuild her life. That takes you in a direction that [we] may not necessarily have been thinking about from the onset. So a lot of it evolves as you're going along and some of it you have a game plan."
According to Neame, the final season should provide viewers answers to several questions that have spanned seasons. "The great thing with a final season is that rather than sustaining the show, you are really looking to land the characters. And clearly there's so many millions of fans involved in the show and they will want to see if Anna (Joanne Froggatt) and Bates (Brendan Coyle) can get a break, and if Edith (Laura Carmichael) can ever smile again, and will Mary be able to find and settle down with a new man that will replace her beloved Matthew. There's so many loose ends here that audiences will really want to know how they end, whether that's positive or otherwise."
Downton is one of the highest-rated U.K. series, with Season 5 averaging about 10 million viewers per episode. It has also been nominated for 51 Emmys over the last five seasons, winning 11 statues. Most recently, Joanne Froggatt took home Best Supporting Actress in a Series, Mini-Series, or TV Movie at the 2015 Golden Globes for her portrayal of Anna Bates.
"I'm sad about it because it's been such a fantastic experience for everyone involved, and for audiences these opportunities don't come along very often so I will be sad. But these things do always come to an end. And it is important to do new things and change and move on. So an ending at some point was inevitable," Neame said. "And I'm also very relieved now that we've today made the announcement, so I won't get 15 questions a day asking when Downton Abbey is ending."