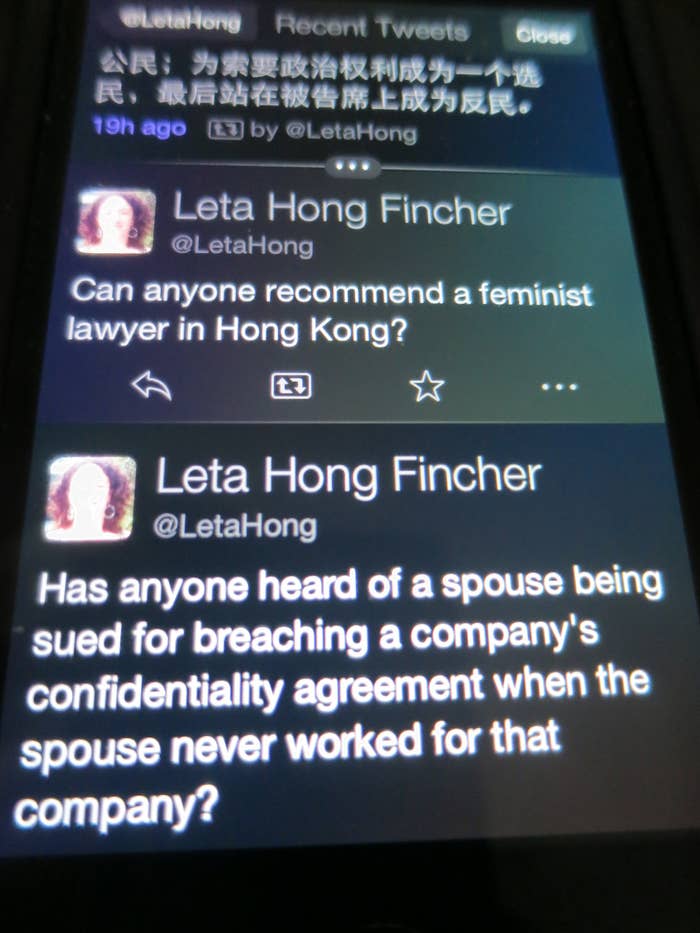 BEIJING — The spouse of former star Bloomberg China reporter Michael Forsythe, Leta Hong Fincher, sent tweets late Friday night that suggested she and her husband are being pressured by lawyers representing his former employer.
"Has anyone heard of a spouse being sued for breaching a company's confidentiality agreement when the spouse never worked for that company?"
In a tweet minutes later, she added, "Can anyone recommend a feminist lawyer in Hong Kong?" By Saturday morning, Hong Fincher's tweets had been deleted.
Forsythe, an award-winning investigative reporter, was suspended from Bloomberg's Hong Kong bureau in November after the organization allegedly killed a story about the financial ties between one of China's wealthiest men and the country's leaders. The New York Times reported four employees at Bloomberg, who were not named, said execs were worried the story would get the company expelled from China.
Hong Fincher, a respected China academic and former journalist, declined to comment about the tweets, except to acknowledge that she had deleted them and to say, "I am seeking legal advice." Forsythe also declined to comment about the tweets, except to say Hong Fincher had erased them.
Asked if a Bloomberg lawyer had contacted him or Hong Fincher about the employee confidentiality agreement he'd signed, Forsythe also declined to comment, citing his confidentiality agreement.
All Bloomberg employees sign strict confidentiality agreements — and Bloomberg is apparently enforcing them.
Bloomberg L.P. senior spokesman Ty Trippett also declined to comment.