DUNBLANE, Scotland — It took one man around three minutes to kill 16 children and their teacher, before turning a gun on himself. The four pistols he was carrying were all legal, as was his bag full of 743 cartridges.
The horribly familiar scene didn't happen in the US — it played out in a primary school in Dunblane, Scotland, 22 years ago today. The massacre sparked nationwide mourning and a furious debate about gun control that pitted grieving families against conservative politicians and a powerful gun lobby.
It also changed the law. Just over a year later, handguns had been banned in Britain, and restrictions on gun ownership have continued to be tightened.
There has never been another school shooting in the UK.
For the last 22 years, the families in Dunblane have watched in horror as mass school shootings in the US became more commonplace, each time being forced to relive their own trauma. Galvanized by the determination of Parkland students who are campaigning, just as they once did, they have shared their experience of how it is possible to take on politicians and an organized gun lobby — and win.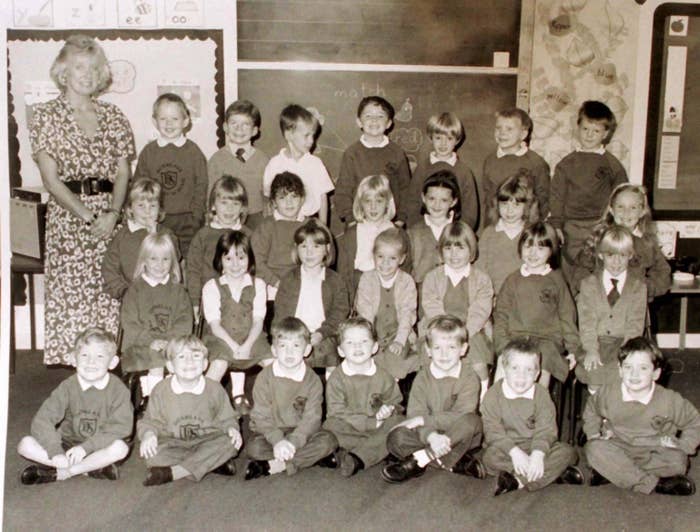 In an open letter to the students at Marjory Stoneman Douglas school, shared exclusively with BuzzFeed News, the bereaved families and survivors of Britain's deadliest school shooting have sent a message of hope.
Expressing their "tremendous admiration" for the Florida students, the families tell them: "We want you to know that change can happen." They continue: "Never let anyone forget. There will be attempts to deflect you, to divide you and doubtless to intimidate you, but you've already shown great wisdom and strength."
Pointing out the parallels between Parkland and Dunblane, the families write: "The gunman owned his four handguns legally, and we knew it had been too easy for him to arm himself with lethal weapons. Like you, we vowed to do something about it. We persuaded British lawmakers not to be swayed by the vested interests of the gun lobby, we asked them to put public safety first and to heed what the majority of the British people wanted."
The letter concludes: "We offer you our total support for the March for Our Lives and sincerely hope you achieve success. It can be done. #NeverAgain."
Read the Dunblane families' letter to the Parkland students in full here.
They have also made a video, to be posted on Facebook, with siblings and parents of the children killed in 1996 reading out the letter of support to the Parkland families.
The letter was organized by Mick North, whose 5-year-old daughter, Sophie, was killed in Dunblane. His partner Barbara had died of breast cancer two years earlier, and Sophie was their only child. Since her death, North has dedicated his life to driving guns out of British society, helping to set up the UK Gun Control Network to challenge the gun lobby.
North and his fellow campaigners have been remarkably successful. Just 21 people were killed by someone using a gun in Britain between March 2015 and March 2016, the lowest number since 1980. The numbers have gone up slightly since then, most recently to 33 victims between March 2016 and March 2017, but shooting offenses are still 45% below the level they were a decade ago. Britain's rate of fatal shootings is 0.07 deaths per 100,000, compared to 3.85 in the US in 2016.
North was quick to praise the young Florida students who have led the campaign for gun control: "They're talking more sense than many of the adults have done in the past. And it doesn't matter what age they are, they have experienced something dreadful and, as a result of that, have decided that they don't want it to happen to anyone else."
"We want you to know that change can happen."
Responding to the Dunblane families' letter of support, Lori Alhadeff, whose 14-year-old daughter, Alyssa, was among those killed in Parkland, told BuzzFeed News that they were already beginning to see change in the US.
"No parent or child should ever have to go through what we and all of the Parkland families have gone through," she said. "It has been a devastating time but also a time of action and change. We have seen more change beginning in the last four weeks than we ever have. And now, none of us will stop until we make our schools safe and protect all of our children, everywhere. I know Alyssa's spirit is with us, pushing us through just like she would have done on a soccer field."
Just as the names Sandy Hook and now Parkland have an immediate association in the US, if you say "Dunblane" to anyone in Britain old enough to remember March 13, 1996, their mind immediately jumps to the scenes of distraught parents waiting in hope for their children outside the school gates.
To mark the 22nd anniversary, BuzzFeed News spoke to parents, gun campaigners, and survivors in Dunblane to hear how people in the town made sure that nobody else in Britain had to confront such a tragedy again — and how they cope when they hear news of similar atrocities in the US.
North's last memory of his daughter Sophie is her standing on the other side of the room after he dropped her off at a preschool club. "It was 22 years ago, but some things do just seem like yesterday. They're so vivid," he said, drinking tea in a friend's house in the snowy hills outside Dunblane.

The shooting happened around 9:35 a.m., when 43-year-old Thomas Hamilton walked into the school's gym and opened fire. It was an hour and a half before North even knew anything had happened at the school. And it wasn't until nearly 3 p.m. that Sophie's death was confirmed to him.
In an age before smartphones and easily accessible internet, the families who were waiting inside the school were left in the dark by the police for hours. North said he would have known more by watching TV. When he starts to recall that agonizing wait, his composure wavers. "As time goes on it's less important but it did feel extremely hurtful. We never got an apology." Would he like one? "Oh, it's too late now."
Then he steered the conversation back to the bigger picture: how a man had legal access to the weapon that killed his daughter and her classmates so easily.
"It upset us a lot at the time and still could do if I talked about it a lot. But it was important not to let our problems with the police and the way they handled things interfere with this broader question of guns."
"It was 22 years ago, but some things do just seem like yesterday."
In the immediate aftermath of losing Sophie, North hadn't wanted to talk at all, let alone campaign. By the time he was ready to speak, the TV crews had all packed up and moved on, but he was determined "to say something about guns."
Just as in the US, where the refrain that gun tragedies should not be politicized is a familiar one, North found he was initially blocked from speaking out. He wrote a press release and gave it to a police officer. "He said he would get it sorted it out but his senior officers blocked it. That's how sensitive they felt about it ... they thought it was too political.
"The initial reaction was: You can say how devastated you're feeling and how you've lost your lovely child, but you couldn't say anything about guns. But I did. I mean it was only: 'No more guns. No more worship of guns.'"
North had been an academic in biochemistry at nearby Stirling University but was advised by his doctor to retire. North's version of retirement was anything but quiet: He dedicated his time to becoming the country's leading voice against guns.
North was one of the founding members of the UK Gun Control Network (GCN) in July 1996, which brought together a group of lawyers, academics, and bereaved families. It was the first properly organized group to counter the British gun lobby.
At the same time, a group of local mothers in Dunblane had been working on a campaign aimed at outlawing handguns. Keen to put their shock at the deaths of their friends' children into action, Ann Pearston and Rosemary Hunter started a petition to ban handguns. Speaking to BuzzFeed News with North at her farmhouse near Dunblane, Hunter recalled: "I'd been kind of itching around thinking what to do now and Ann mentioned it." She seized the opportunity, and within two weeks the campaign was set up and a petition for a total ban on the private use and ownership of handguns had begun.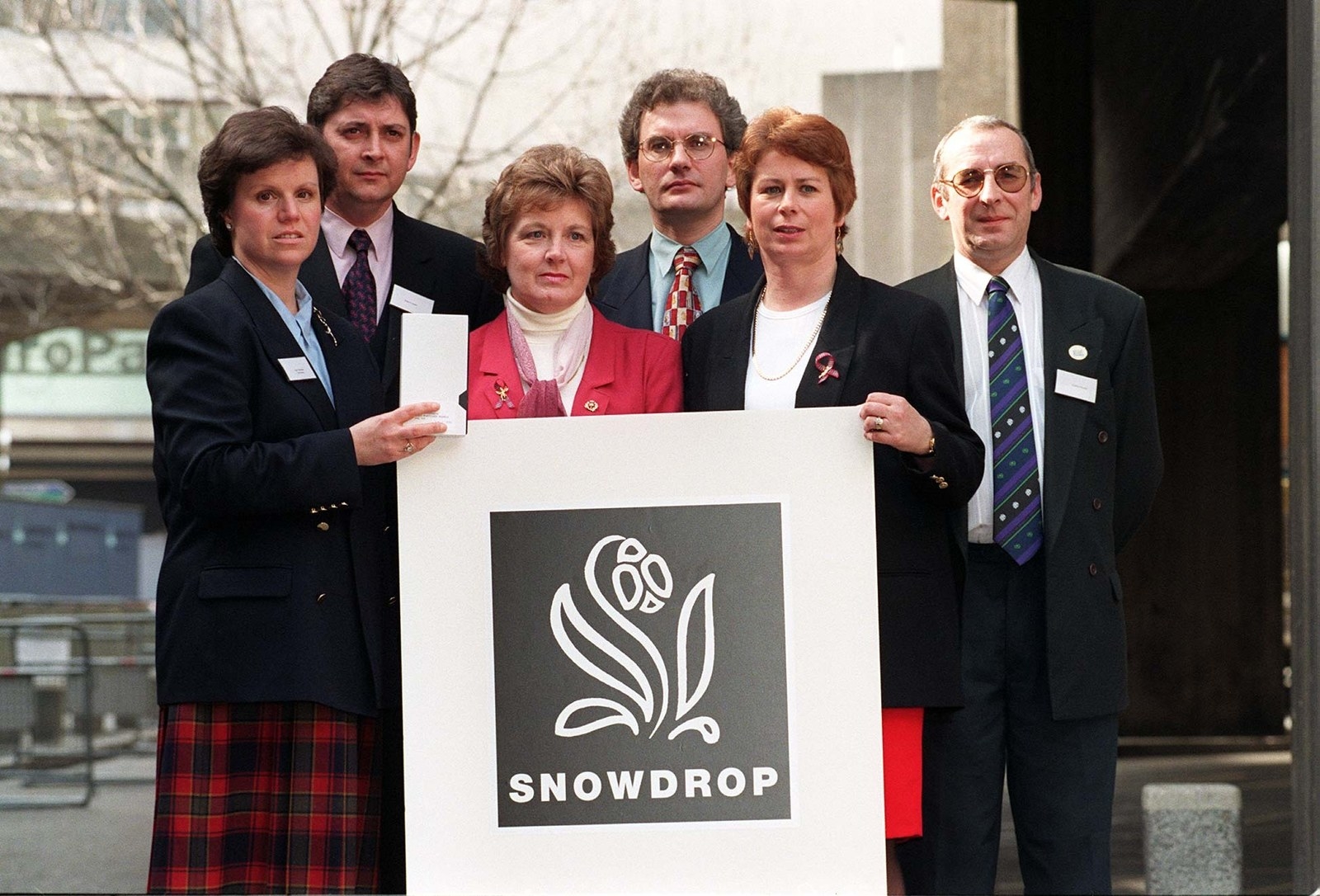 Named the Snowdrop campaign — after the only spring flower in bloom in the immediate aftermath of the massacre — it quickly gathered support nationwide.
In the days before email and online petitions, the process of gathering support was a physical task. Street stalls started popping up in towns, petitions were kept on the counters of shops, and volunteers went from house to house gathering names.
When the petition was finally handed in to Parliament that summer, it had more than 700,000 signatures and had become a national phenomenon.
Just as the students of Parkland are facing resistance from a conservative establishment, campaigners in the wake of Dunblane had to face down a Conservative government that did not want a complete ban on handguns. But the Labour party, lead by a youthful Tony Blair, was waiting in the wings and invited Pearston and Hunter to speak at its annual party conference that autumn.
Pearston's emotional speech — which left many delegates in tears — was instrumental in steering public opinion toward a total ban. "For the entirety of her speech, not a pin dropped in the house. It was completely silent," Hunter remembered. The speech ended with a reminder that the next day would have been the 6th birthday of North's daughter, Sophie. It was enough to persuade the Labour Party that a complete ban on handguns was needed.
Initial measures by the Conservative government fell short of a total ban, allowing the ownership of the .22 pistols used in the Olympics. When Labour won the election with a landslide in May 1997, the anti-gun lobby could smell victory. Within 10 days of Blair getting into power they were invited to the prime minister's official residence. By November a bill banning handguns was passed.
Hunter believes that, just as students in Florida have garnered international media attention by organizing themselves, the success of the Snowdrop Campaign comes down to its grassroots beginnings. "It was people talking to each other. It wasn't someone on high saying 'do this' or whatever. It was people just chatting and saying, 'Oh yes, I agree.'" And that resonated."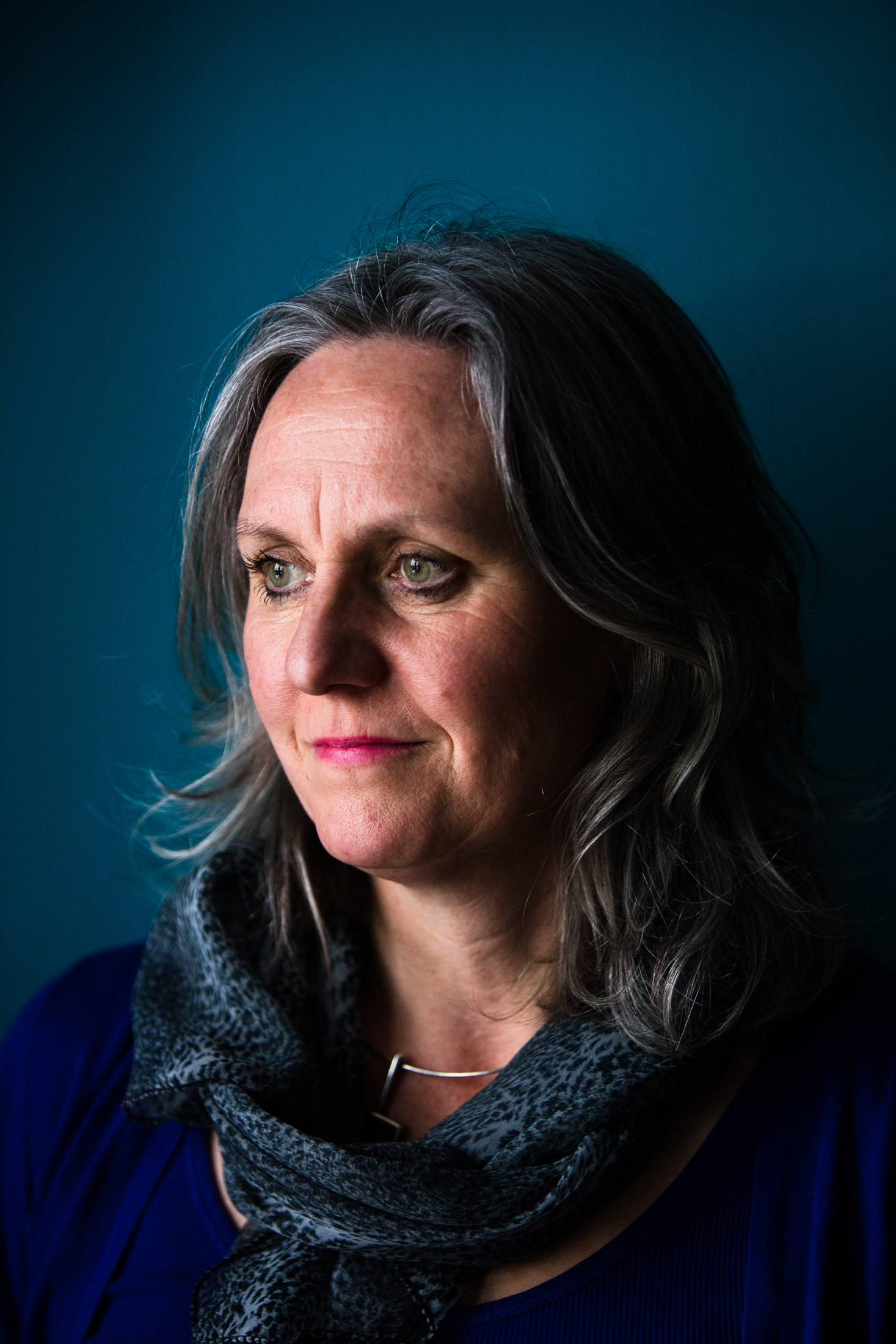 It is easy to dismiss Britain's success at driving out guns as being part of a different culture. While it is true that the UK does not have the US's frontier history — or the Second Amendment — it would be wrong to assume that changes to the law came without a fight.

At the same time as the Gun Control Network was being established, the gun lobby was getting itself organized. In the aftermath of Dunblane, the Sportsman's Association was set up, aimed at representing Britain's recreational gun users.
There were also individuals who were even more vehemently pro-gun. "It probably is easy to forget how nasty some of the people in the gun lobby were at the time. We had suspicious packages sent to GCN," said North.
The Snowdrop organizers also became used to threats. "We had a guy who phoned up threatening to kill us," Hunter said. "Before the legislation. I came home and there were 17 messages on the answerphone and I think there were three from him saying 'I'm going to come and shoot you and your children.'" He was eventually tracked down by the police, and sentenced to 18 months in prison.
"We had a guy who phoned up threatening to kill us."
In the main though, attempts to thwart the gun control campaign were much more subtle. The UK branch of Mothers Against Guns was lobbied by the Sportsman's Association to change their stance from being opposed to all guns to being opposed to illegal weapons. "The gun lobby came in and started courting them," said North. "These smart, smooth-talking men who would buy them meals and stuff and say, 'No, you should call yourselves mothers against illegal guns.'"
The GCN fought to get their voices taken as seriously as the pro-gun lobby who claimed to be the experts. "Initially we were seen as oddballs and the gun lobby had this thing about 'Oh, well, if you don't really know anything about shooting, you can't really comment about guns.' That has changed now. … We would still say the gun lobby have an undue influence on some things at the Home Office, but it is now questioned whether their views are right. Whereas before it was pretty much: What the gun lobby wanted they could have."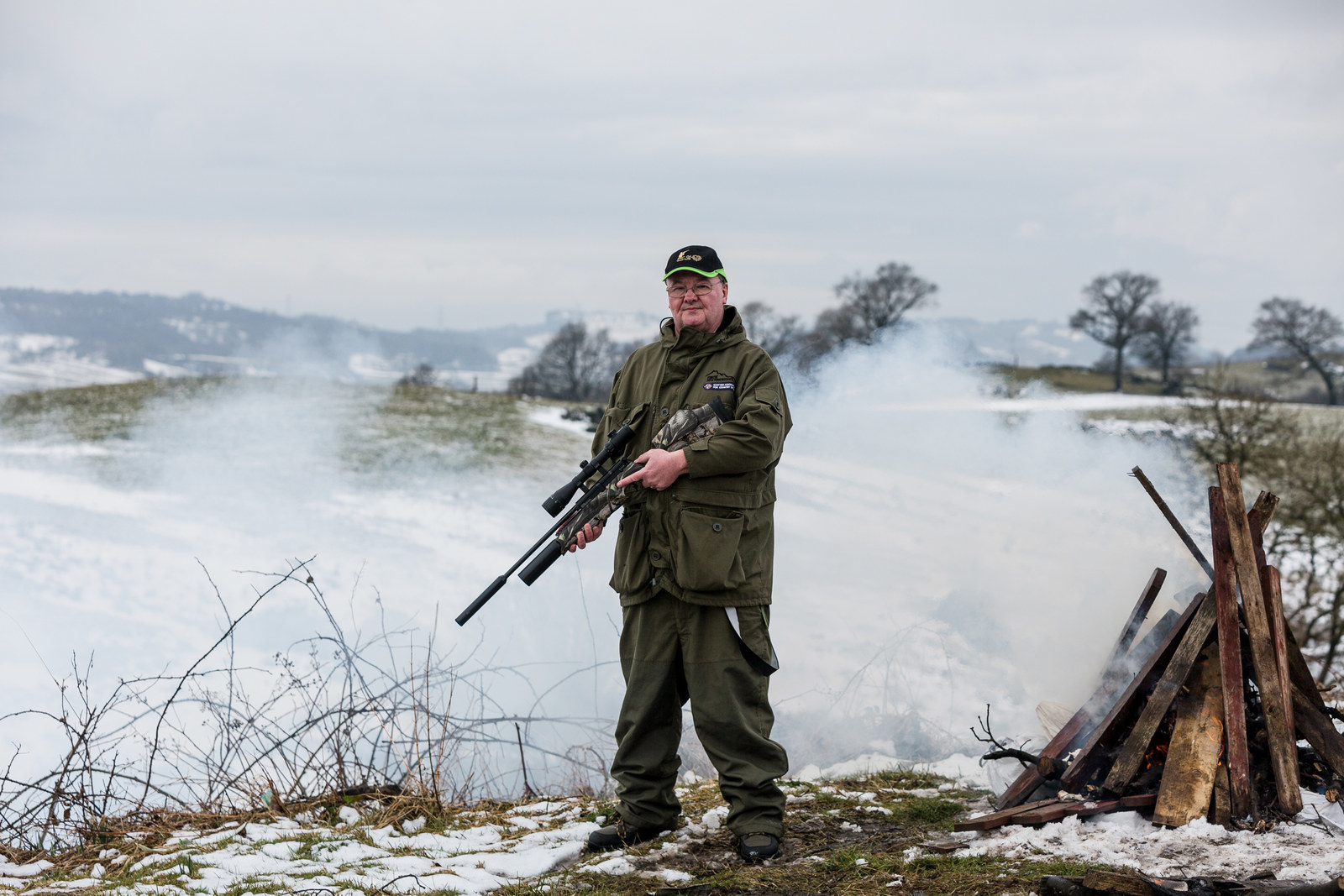 David Scott has been shooting since he was "a young laddie on a farm." The 57-year-old has six air rifles at home, runs a website called Air Gun Gurus, and volunteers as an instructor at Cloybank air rifle and pistol club, just 20 minutes from Dunblane.

He also loves Britain's gun laws.
The shooting range was buried under a snow drift last week, but he was at the club's cafe staying warm by the fire. The effect of the Dunblane massacre — and the campaigning after it — can be felt in the opinions of gun enthusiasts like him.
Just as in the wake of Parkland a significant minority of gun owners have begun destroying and handing in their weapons, the Dunblane massacre had an immediate impact. Within a year of the law changing more than 160,000 handguns were handed in to the authorities.
"A lot of shooters gave up after Dunblane," Scott said. "It was such a traumatic thing. I remember the ambulances going past my window."
While he has carried on shooting rabbits and targets, the tragedy has framed his view of gun regulation. "At the moment in Britain, the gun ownership rights are spot on. They've got them right in that you've got to have a reason to actually have one here and it's very well-checked. Whereas in the US you can just walk into a shop and buy one … You'll find that almost every gun owner in Britain agrees with the laws here."
"A lot of shooters gave up after Dunblane."
Getting a license for a hunting gun is harder than ever — and designed to weed out anyone with ulterior motives. "If I apply for a licence here they do a background check, they'll do a doctor's check to check you don't have a background of mental health difficulties or depression. The police do a home visit. They check you've got police-approved gun safes and that you've got proper security. They also check the reason why you want a gun. So if you say, 'I've got a farmer who wants pest control,' they ask for the name and address of the person whose property you'll be shooting on and they'll do a check there too."
He is pessimistic about the prospect of any gun bans in the US, but wants to see better screening. "My message to [gun enthusiasts in the US] would be to use your guns and enjoy them, but allow background checks so you can weed out some of the really bad people."
Not everyone agrees with Scott's view, though. Mike Wells, general secretary of the Sportsman's Association, said of the handgun legislation passed in 1997: "That was a big sigh of relief from the police and the Home Office, because it meant that civilians in the UK are less armed. That's what the objective is: They don't want the people of Great Britain to stand up for themselves in the event of a dictatorship."
Wells wants .22-caliber pistols to be allowed again so the country can compete internationally in the sport.
It is this position that motivates North to keep campaigning. "Although the gun lobby have weakened, there's no reason to think that if we weren't there — and it is a worry because we're all getting older — the government would start hearing just one view again."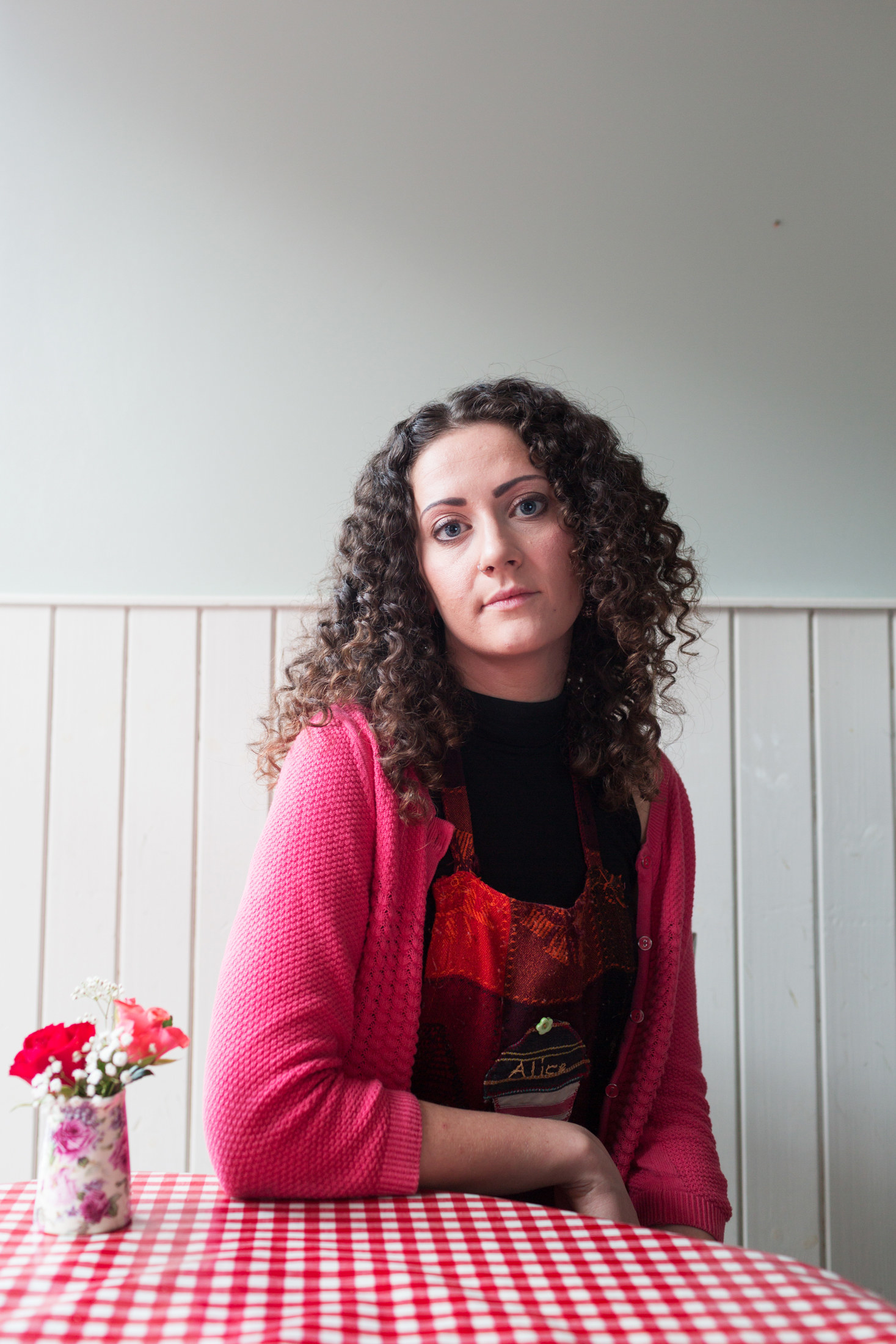 More than two decades later, the people of Dunblane are keen to move on, even though the memories are still raw. Several of the survivors contacted by BuzzFeed News said that they were only just coming to terms with what happened.

In Another Tilly's Tea Shop, Alice Dougherty, 27, has just closed for the day. Like many in the town, her past is intertwined with the events of March 13, 1996. Hidden under a sea of dark curly hair, she has a tiny tattoo of a snowdrop behind her ear. It is a reminder of the tragedy that befell her friends — and the campaign to stop it from being repeated.
Dougherty was 5 at the time and in the same year group at school as those murdered. They were friends, she said, "people I'd grown up with" and gone to nursery with. Like many, she feels lucky to be alive and is aware it could have been much worse. "He was aiming for the assembly. He got the wrong time for the assembly — it was due to be the whole school there," said Dougherty.
Dougherty can only remember patchy details of the day. She didn't hear the gunshots and when the midmorning break came along, she was still unaware of what had happened to the class next door. "I remember on the break going to see, because everyone played together, to go see if they were there and they hadn't come back. Nobody really understood what was going on."
Later, their lesson was carrying on as normal when a teacher knocked on the door and took her teacher outside to talk. "I just remember seeing her very visibly fall and was in shock and was very upset. And then she couldn't really come back in. Then I think it was a nurse who came in and said there was some sort of snowstorm, or there was a storm coming and we had to leave."
By the time they walked out of school, it was "to a sea of very upset parents and hundreds of people and photographers."
Her understanding of the Snowdrop Campaign was limited at the time; she saw Ann Pearston on television so often that she thought she was a princess. Now she is hugely grateful for the work that she and others did to rid Britain of handguns — and troubled by what she sees in the US.
"Whenever this keeps happening in America, it just makes me feel really sad because all the people who are losing their lives ... are just as valuable as the children here so I don't understand why they're not willing to change the laws."
"I knew there was something wrong. It was a strange foreboding feeling."
Like many others in the town, Dougherty is perturbed by Donald Trump's pledges to arm teachers and give them firearms training. "Trump is saying we're going to equip teachers with weapons," she said. "I have friends that are teachers and to think that they would have to go through training and be armed so that one day they may or may not have to shoot one of their students. It's just bonkers." On Monday, Trump abandoned the plans for gun control he had initially announced after the Parkland massacre, giving in to pressure from the National Rifle Association, which has long argued for arming teachers.
While Dougherty's recollections of the day are patchy, her mother — whose three daughters were all at the school and who was volunteering in the nursery class that day — has much more vivid memories.
"I was 10 minutes late ... so I arrived before the emergency services, but after the shooting had finished. I knew there was something wrong. It was a strange foreboding feeling," recalled Nora Gilfillan, 59.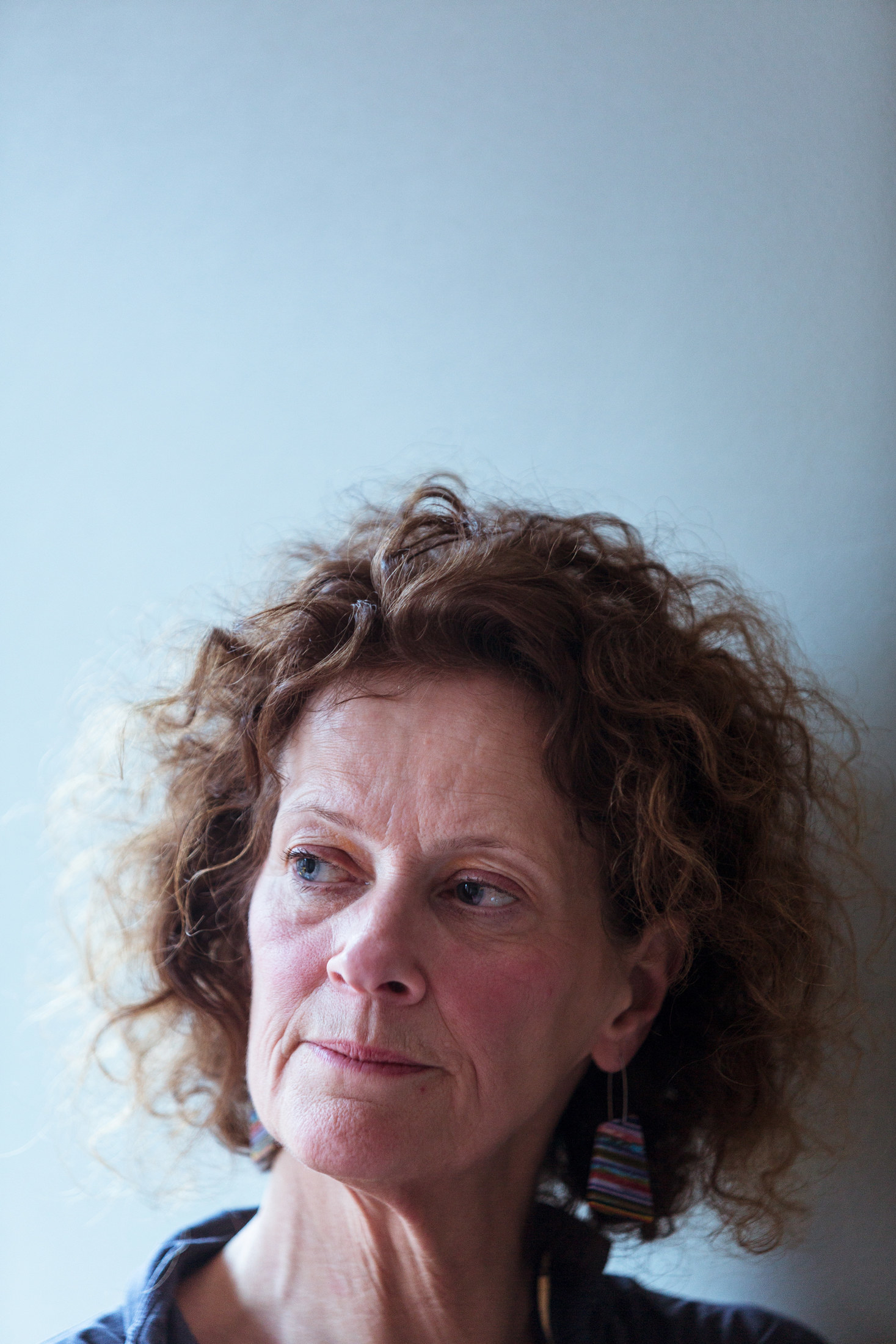 When she opened the door to the classroom, something was obviously wrong. "It's funny, you can sense fear. When I walked into the nursery, the teacher had them down in the corner singing. And normally you sing at the end of nursery and this was at the beginning."
At that point staff still didn't know if the gunman was at large, and the teacher asked her to put her coat over the glass panel on the door. "I knew that she was hiding from something, that they were down under the windows and she wanted the door covered. But I didn't know what was wrong."
They were singing "Twinkle, Twinkle, Little Star," a scene that still makes her voice crack in the retelling. "You know you have triggers that remind you of things? 'Twinkle, Twinkle' is the one for me because her hands were like that [she makes her hands into a shaking diamond shape] as she tried. She was being very strong and I knew that something terrible had happened but you don't guess that."
She still didn't realize the seriousness of what had happened, even when the teacher whispered that a shooter had run amok. "I just imagined it would be some angry father running around with a shotgun."
The teacher left her watching the children while she went down to help. When she came back she looked horrific. "I eventually got to speak to her and asked what had happened and she said, 'I don't know how many bodies I've identified,' and then I realized."
The nursery teachers were the ones who could identify the bodies because they had taught them the previous year.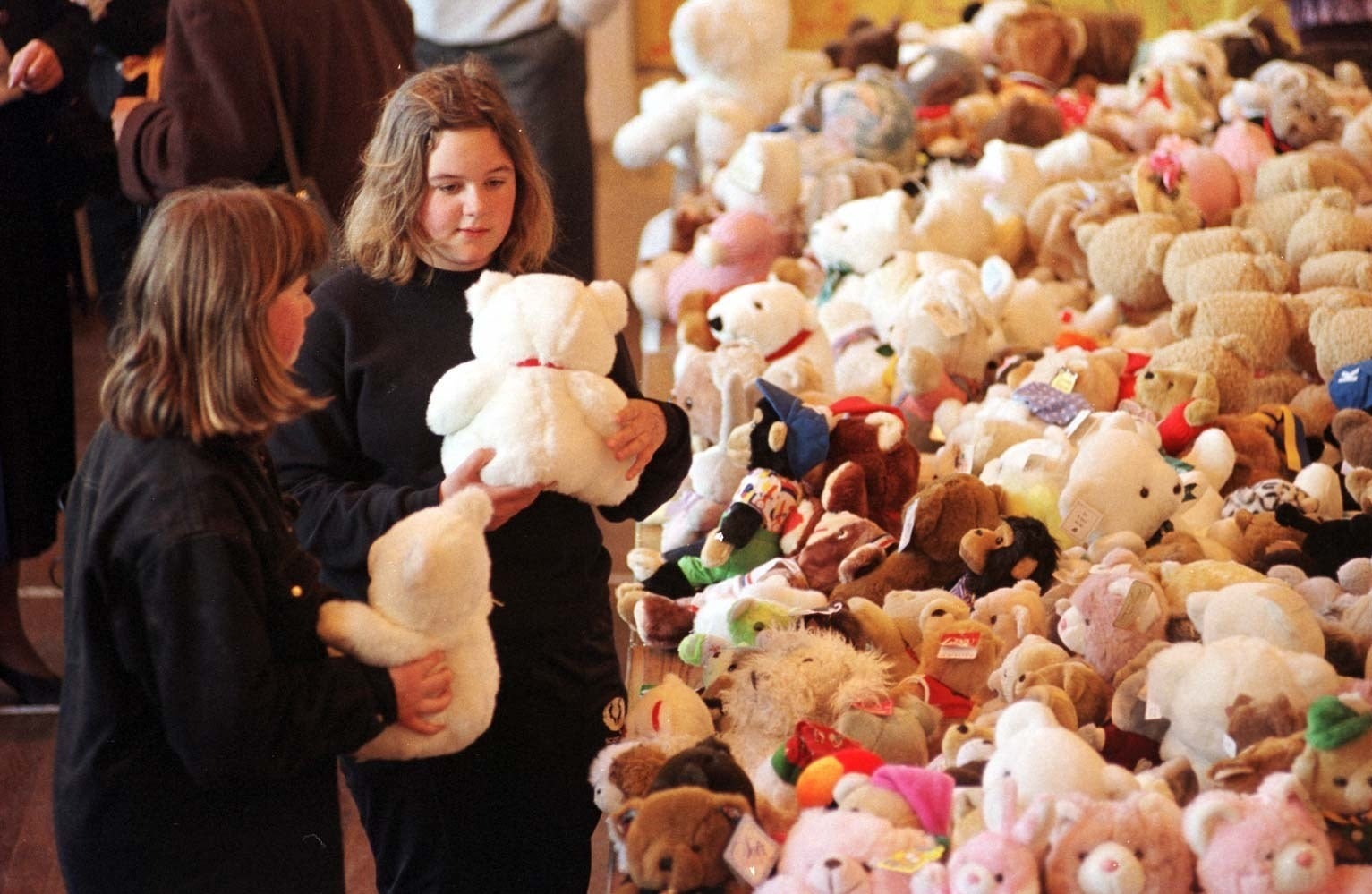 When another teacher came in to check that Gilfillan was OK on her own, she took the chance to ask which class it was. When the answer came that it was a different class than her daughter's, she was ashamed of her sense of relief. "I said, 'Oh, thank goodness' and then I thought I shouldn't have said that."
Gilfillan still struggles with the guilt wound up in that day. "Three of my children were at the school and they were all safe so I was very lucky in a lot of ways. ... Certainly in the aftermath you do feel guilty."
For Gilfillan, along with so many people in Dunblane, there is a feeling of determination that mixes with the grief, guilt, and shock. They were — and still are — convinced by the need to disarm the public and succeeded in making Britain a safer place.
Whenever a US school shooting makes headlines it takes Gilfillan back to that day. But news of the shootings no longer comes as a surprise. "We're not even shocked anymore. It was shocking when it happened here. It's still shocking — it's still unbelievable when you come into Dunblane and you think 22 years ago a man entered a school and shot children. The shock and disbelief is still there. ... Whereas when you hear about it in America you just think, what? Again?"
She added: "To people outside America — and I'm sure to some Americans too — we just don't understand how they've actually managed to make people believe it is not the gun, it is the person. Now I know people who will murder with or without a gun, but ... why are they happy with civilians to have guns that are meant for trained soldiers?"
She is skeptical of the need to respect the Constitution. "Is it the Second, First, Fifth? I don't care which amendment. It needs amending."
Gilfillan is hopeful that the students in Florida will be able to see their own successes come out of their school tragedy. "It's like the best tribute you can give to someone, making something good come out of something bad."