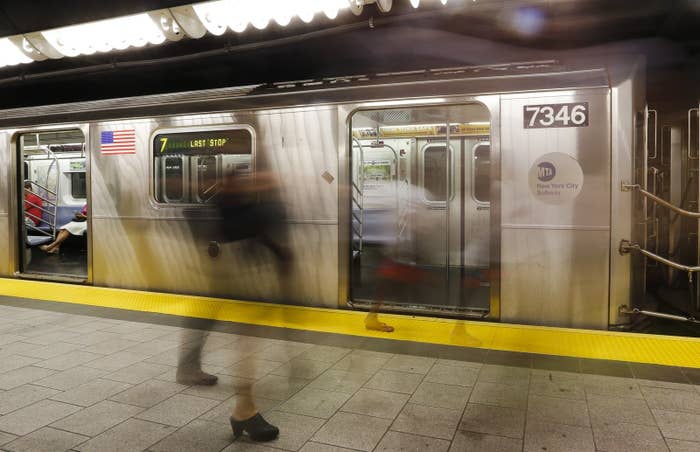 A woman was killed Monday in New York's Times Square station after she was pushed onto the tracks of the subway platform and in front of an oncoming train.
The victim, a 49-year-old Queens resident who has not yet been identified, was pushed in front of a No. 1 train as it was arriving into the Times Square–42nd Street station.
A 30-year-old woman, identified by witnesses and described as a "person of interest" by police, was apprehended and questioned, but her name was not released and no formal charges have been filed.
Police are reviewing surveillance footage and interviewing witnesses, but a motive has not yet been determined.
"It's a horrible incident, and your heart goes out to this family and this victim," NYPD Chief of Manhattan Detectives William Aubry told reporters.
The Metropolitan Transportation Authority told concerned commuters that a few train lines were running with delays due to the incident, and downtown-bound No. 1 trains were bypassing the Times Square station.