Woman Being Arrested For Refusing To Leave Hospital Dies
In a dashcam video of the death, the woman can be heard in distress as hospital staff say, "There is nothing wrong with you."
A Florida hospital is under state investigation after a woman collapsed and died while being escorted out by police because the hospital staff assumed she was faking her illness, her lawyers said.
Barbara Dawson, 57, was checked into Calhoun Liberty Hospital in Blountstown in the last week of December with complaints of abdominal pain, her lawyer, Daryl Parks, said in a statement. She was examined and released, but maintained she was not properly treated and refused to leave the emergency room.
In a police dashcam video released by the law firm, a police officer can be heard telling Dawson as he tried to escort her to the police car that "lying down" would not prevent her from going to jail. Dawson can be heard gasping for air and begging the officer not to let her die.

After Dawson became unconscious in the hospital driveway, her lawyers said, hospital staff took her back into the emergency room and attempted to revive her. She died of a blood clot in her lungs the next day.
"Barbara Dawson should not have lost her life because of a bad assumption," said Parks, a partner in Parks & Crump, a law firm focused on civil rights that is representing Dawson's family.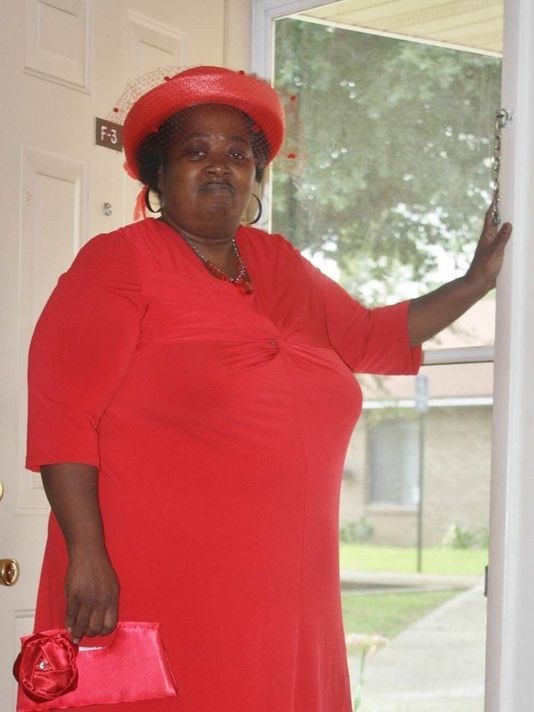 Her death and Calhoun Liberty Hospital are now under investigation by the Florida Department of Law Enforcement, the Blountstown Police Department, and the state Agency for Health Care Administration, a spokesperson for the Florida Department of Law Enforcement told BuzzFeed News.

Calhoun Liberty Hospital released a statement Wednesday saying that they "grieve the loss of a patient and member of the community," that they were collaborating fully with the investigation, and that they were setting up a task force to "review best practices and better communication to move our hospital forward."
Sandi Poreda, president of a crisis communication strategy group hired by the hospital, told BuzzFeed News that what the hospital could say on the issue was limited due to patient confidentiality, but that they intend to remain as "transparent as possible."
Poreda said that the hospital asks patients to be removed from the premises only "[w]hen there is a cause for concern about other patients' care, recovery or safety," and that the hospital does not employ private security.
"When [Dawson] was admitted into the ER that evening she described a specific set of symptoms which the medical staff fully tested, analyzed and treated," Poreda told BuzzFeed News in an email. "When she was readmitted later in the evening, it was for a completely different set of symptoms."
She added that all of the hospital staff involved were participating in the active investigations and that none had been suspended.
At a news conference Wednesday, the lawyers released and discussed the dashcam video and faulted both the hospital staff and the police for their actions.
"You hear [hospital staff] insisting that she is going to jail. You also hear hospital personnel repeating to her, 'There's nothing wrong with you,' as she continues to be in distress," said Benjamin Crump, one of the family lawyers.
Blountstown chief of police Mark Mallory said in a press conference that he believed his office had handled the incident properly, and that the arresting officer summoned first responders within a minute of the woman's collapse.

"Although the officer may have suspected that Ms. Dawson was intentionally non-compliant," Mallory said, "he nonetheless fully executed his duty and responsibility, requesting that medical professionals continue to verify Ms. Dawson's health status."

Parks & Crump maintain that even if the hospital staff and officers thought Dawson was not gravely ill, there was no "pressing reason" to forcibly remove her from the hospital.
The family intends to file a lawsuit against the hospital, the lawyers told NBC News.