Shortly after a picture of a Syrian refugee and the cat he brought to Greece on a life raft went viral, his kitten was quarantined by German authorities. After months of not knowing if they would be reunited, Moner Al Kadri finally found his cat Zaytouna back in his arms.
Al Kadri, 26, and his wife Nadia traveled for weeks across Europe with little rest and food, all the while carrying Zaytouna — which means Olive in Arabic, the symbol of peace and the color of her eyes — in a sling around their necks.
When they arrived at a refugee camp in Suhl, Germany, Zaytouna was confiscated and put in quarantine. Al Kadri, who does not speak German, told BuzzFeed News he did not know why or when they would get their cat back.
"We do not have kids yet," Al Kadri told BuzzFeed News over WhatsApp, a free messaging and calling service, in October. "We only have Zaytouna. We need to get her back."
Then, in mid-December, with little warning, a veterinarian from the government-sponsored animal shelter showed up on their doorstep with an older Zaytouna.
"She told me in most cases when people bring their pets from Syria they just kill the animal," Al Kadri said, adding that it was due to risk of diseases coming in from other countries.
"I don't know why it didn't happen to her," he said, "but she is healthy and with us, and I haven't felt this happy in a long time."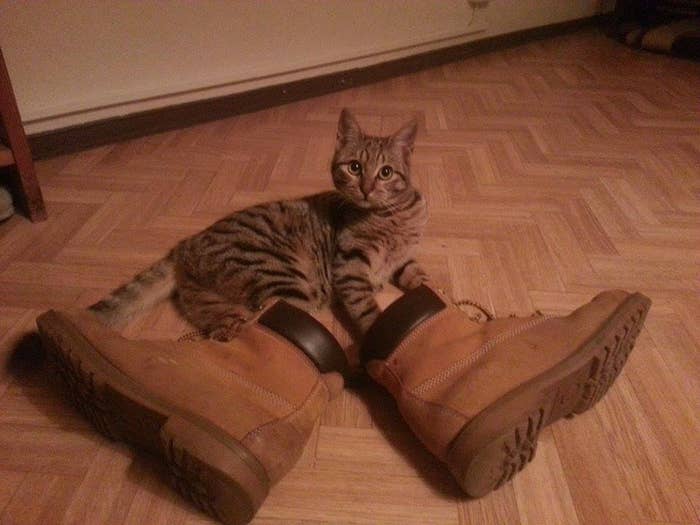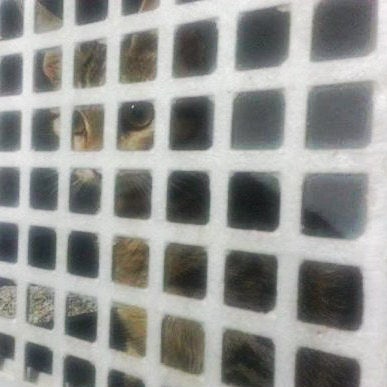 The activists helped Al Kadri and his wife find an apartment, he told BuzzFeed News, where they live for free with the financial help of other German and Austrian friends they made during their travels.
Al Kadri said they try almost every day to get the local courts to give them official refugee status and paperwork, and thereby financial and health benefits and the ability to find a job.
Al Kadri had both his feet broken in Syria. They have not fully healed and, from photographs sent to BuzzFeed News, the bone is still visible.
Local hospitals have told him he cannot receive medical attention until he is given health insurance by the government. Until then, they are living off the kindness of friends.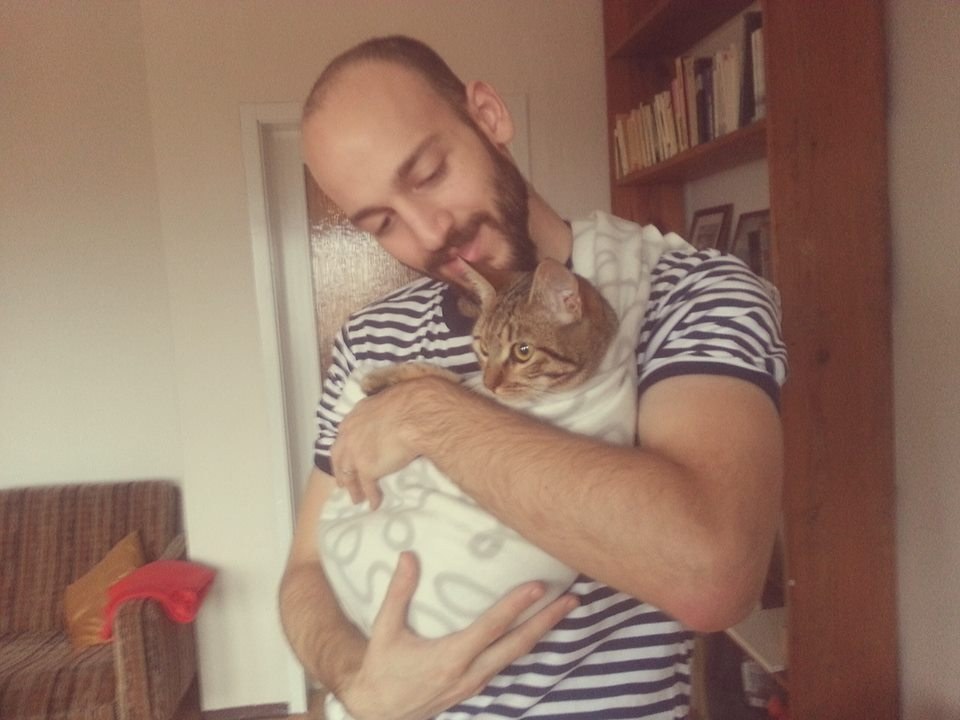 "We have a roof over our head and we are managing fine," Al Kadri said of their financial situation.
Though he greatly appreciates all the help they have been offered, Al Kadri said he looks forward to regaining his independence.
"Since we arrived here so many people said [sic], 'These refugees came to take our money from our government,'" Al Kadri wrote over WhatsApp. "But they don't know or want to believe that we came here to [save] our lives and build it from the beginning with our hands and knowledge....We came here to work and live independently."
The couple said they spend much of their days researching local universities for them to enroll in once they receive their papers. Al Kadri, who was a journalist with a degree in architectural engineering in Syria, said he hopes to continue his studies in Germany.
He and Nadia are also attempting to teach themselves German, Al Kadri told BuzzFeed News, using a text book given to them by the owner of their apartment.
"We refugees are messengers," Al Kadri said of the importance of learning German. "We need to tell everyone in their language what is happening in Syria, and what they can do for the people there."
But after nearly three months of not knowing, the couple at least can take solace in the return of their now-adult cat, Zaytouna.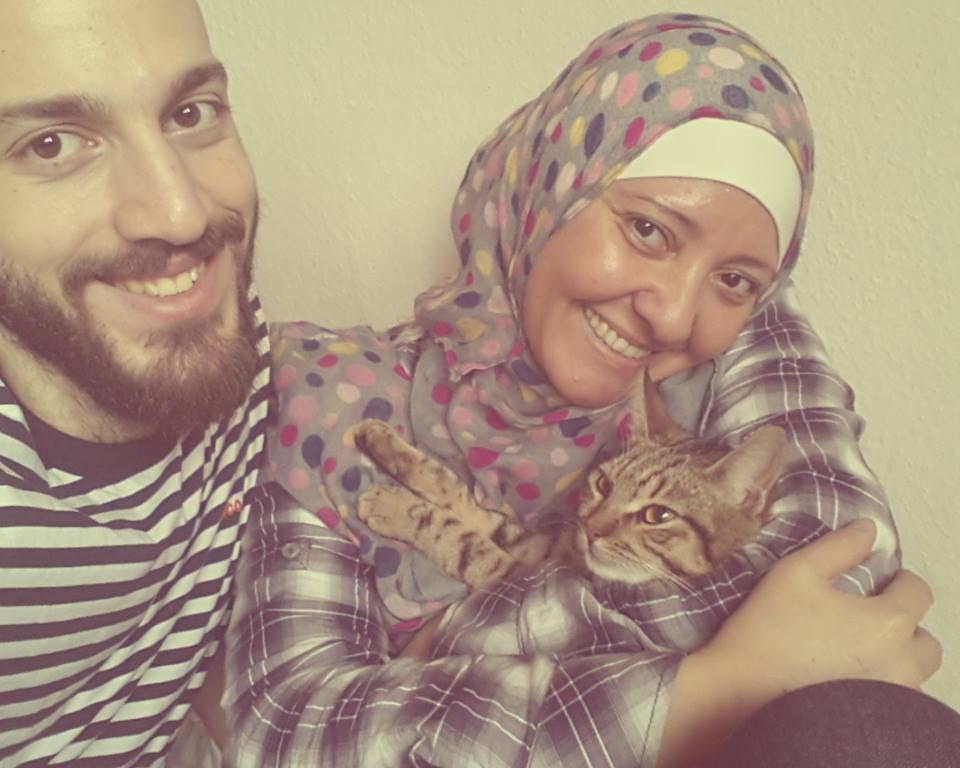 "The first thing she did was come crawl into bed with us," Al Kadri said. "She remembers her name, she knows she is with her family."
The veterinarian — who also brought cat food, treats, and toys for Zaytouna — told him that everyone at the shelter had fallen in love with the cat while she was there, he added.
"She said, 'She is so strong, running and jumping everywhere, and she loves the water!'" Al Kadri told BuzzFeed News over the phone shortly after Zaytouna was returned. "I said, 'I know! That is my cat!'"
During her time in quarantine, Zaytouna also received her own passport.
"My cat is a European citizen!" Al Kadri said laughing.
Though the past few months have been incredibly difficult, Al Kadri said that now that he and Nadia have a place to live, friends to help them, and their cat to cuddle, they are too happy to care about the past.
"When you feel and see that everyone is equal," Al Kadri said. "When you see you have the same rights and are respected as a human being, whatever your nationality, your color, your religion...then you should be happy."