A Veteran Saved A Dog By Breaking Into A Hot Car And Got Arrested
"I mean, glass, they make new glass every day, but she could never replace that dog," the Gulf War veteran, Michael Hammons, said. Update: The charges have since been dropped.
The Oconee County district attorney and the dog owner agreed to drop the charges against Hammons on Monday, May 18.
Michael Hammons was in a strip mall parking lot in Athens, Georgia, when he says he saw a Yorkshire terrier clearly in distress in a hot car with the windows rolled up.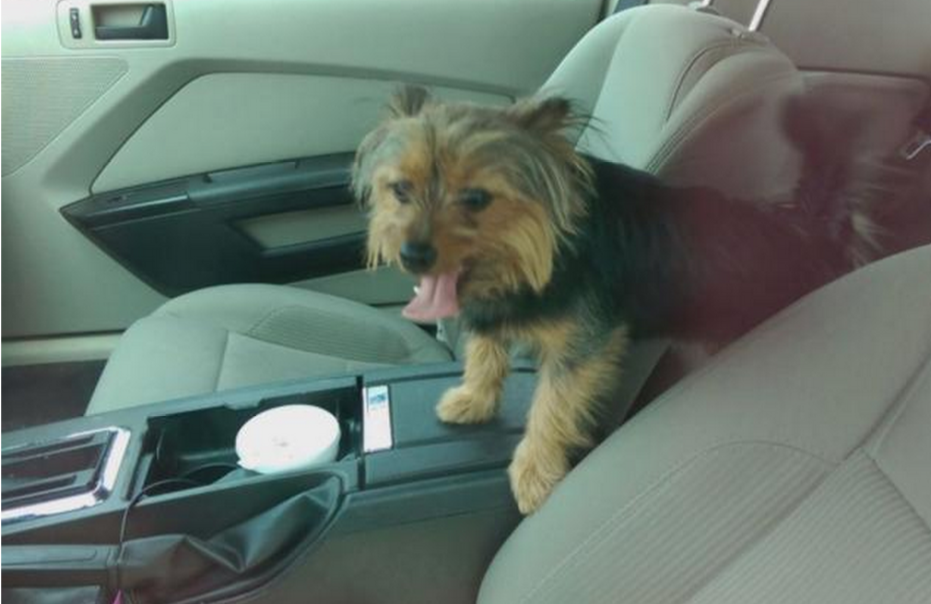 Hammons told a local Fox News affiliate that he "didn't think twice" before taking the footrest of his wife's wheelchair and smashing the window to rescue the dog.
"I knew there'd be consequences, but it didn't matter," Hammons told My Fox Atlanta. "I mean, glass, they make new glass every day, but she could never replace that dog."
Bystanders had reportedly already noticed the dog in the hot car and called police when Hammons decided to act on his own.
The owner of the Mustang, who has declined to give her name to local media, responded by insisting that Hammons be arrested.
According to the New York Daily News, Hammons, a veteran who served in the Gulf War, was arrested and charged with trespassing.
He has since been released, but if convicted, Hammons could be fined up to $1,000 and be sentenced to one year in prison.
"I full well sympathize with what he did," Oconee County Sheriff Chief Deputy Lee Weems said. "Unfortunately, I don't see an exception in the law that allows for that action to be taken."
Though the law does allow for damaging property while attempting to save children or the elderly, Weems said it does not apply to animals.
He did add in his interview with the Daily News, however, that he thought it would be unlikely that a jury would convict Hammons.
BuzzFeed News has reached out to the Oconee County Sheriff's Office for comment.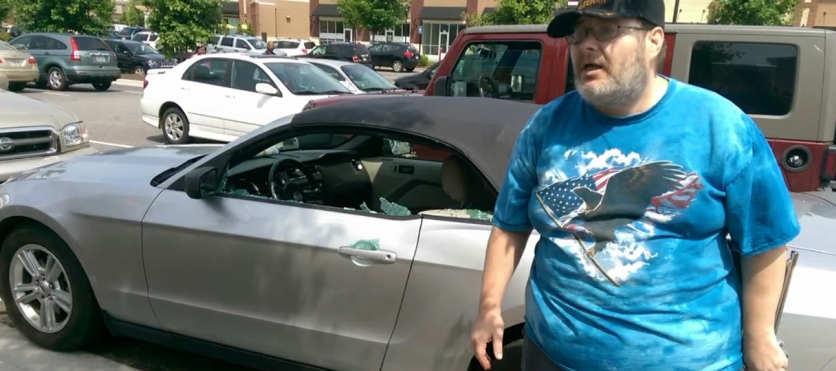 For his part, Hammons, who served in Operation Desert Storm, told NBC Atlanta he suffers from PTSD.
"I've seen enough death and destruction," he said. "I didn't want anything else to happen if I can prevent it."
PETA announced in a press release Wednesday afternoon that they will be presenting Michael Hammons with a PETA Compassionate Action Award.