Justin Bieber Graffiti Is All Over San Francisco And The City Is Pissed
"What do Ü mean, illegal?" —Justin Bieber, probably
"It's too late now to say sorry," San Francisco's City Attorney's office wrote at the beginning of a press release regarding Justin Bieber's graffiti marketing campaign for his new album, Purpose.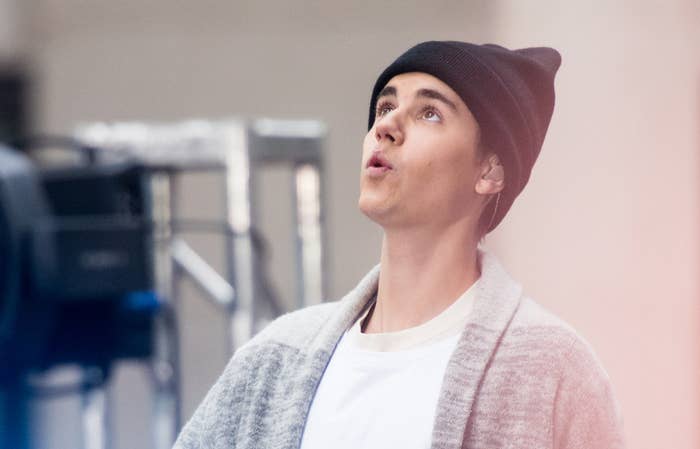 Following weeks of complaints about graffiti covering the sidewalks of San Francisco, City Attorney Dennis Herrera wrote an open letter Monday demanding the full cooperation of Bieber's record label and distribution company in putting an end to the campaign.
The graffiti was intended to promote Bieber's newest album, which was released on Nov. 13, but has remained on the streets more than a month later.
The letter was addressed to Def Jam CEO Steve Bartels and Universal Music General Counsel and EVP Jeffrey Harleston, and warned them that Herrera and the city of San Francisco can pursue civil penalties of up to $2,500 for each of the reportedly dozens of violations, plus restitution fees and costs.
Herrera said the "guerilla" marketing campaign was illegal and exploitative and that it "intentionally creates visual distractions that pose risks to pedestrians."
He also claimed the campaign affected tourism and sent a message to the youth of the Bay Area that "likeminded lawlessness and contempt for public property are condoned and encouraged by its beneficiaries -- including Mr. Bieber and the record labels that produce and promote him."
Bieber's press agents did not immediately respond to BuzzFeed News' request for comment.
San Francisco Public Works had received weeks of complaints about the graffiti, addressed personally to them or via social media, from residents of San Francisco, Herrera said.
Other similar campaigns have been written in chalk and have washed off with the rain. But Bieber's ads, most of which are stenciled on the sidewalk and read "Justin Bieber, Purpose, #Nov13," have "persisted undiminished through several rainstorms" and appear to have been made with permanent spray paint, Herrera said.
The promotion for the late 2015 release involved graffiti campaigns all over the world, including New York, Paris, London, and Berlin.
Though much of the other graffiti murals were illegally done as well, no other cities have taken action against Bieber or his label.
"As City Attorney, I take the illegal graffiti marketed for Bieber's album seriously," Herrera said at the end of his letter to the CEOs, "and I will aggressively pursure all available penalties and costs from those responsible."