Ukrainian Prime Minister Arseniy Yatsenyuk announced his resignation Sunday amid a political crisis that paralyzed the government and blocked the release of vital aid from the West.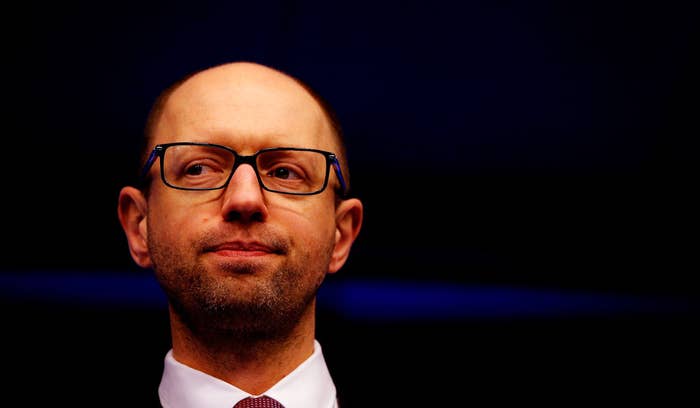 Yatsenyuk, who became an international figure when Ukraine began battling Russian-backed separatists in 2014 following the toppling of President Viktor Yanukovych, announced his decision to step down in a video posted to social media.
He criticized his political rivals for focusing on pushing him from office at the expense of tackling the country's many problems.
"The political crisis in the country was created artificially," he wrote on Facebook. "The desire to change one person blinded politicians and paralyzed their political will for real change. The process of changing the government turned into a mindless running in place."
In addition to fighting the civil war in the country's east, Yatsenyuk's two years in office were marred by economic struggles and allegations of corruption.
His cabinet barely survived a no-confidence vote in February, when two political parties left the governing coalition in protest that Yatsenyuk wasn't forced to resign. The parties' absence greatly decreased the influence of the coalition in parliament.
Yatsenyuk was appointed in order to tackle corruption in government. Since taking office in February 2014 following the Ukrainian revolution, his administration increasingly became the focus of corruption allegations, though no concrete evidence has yet been produced.
In February, the International Monetary Fund (IMF) threatened to withhold aid money if Yatsenyuk's government did not end take bolder steps to battle corruption and carry out reforms.
In February, Ukranian President Petro Poroshenko asked for the prime minister's resignation.
Public opinion polls have showed support for Yatsenyuk as low as 1% in recent months.
"The core of our problems is not purely political. It is ethical," Yatsenyuk wrote on Facebook on Sunday. "As in our everyday lives, politics is the result of morality — our ethical standards. If dignity and morality require changing the political rules, then changing these rules is certain to occur."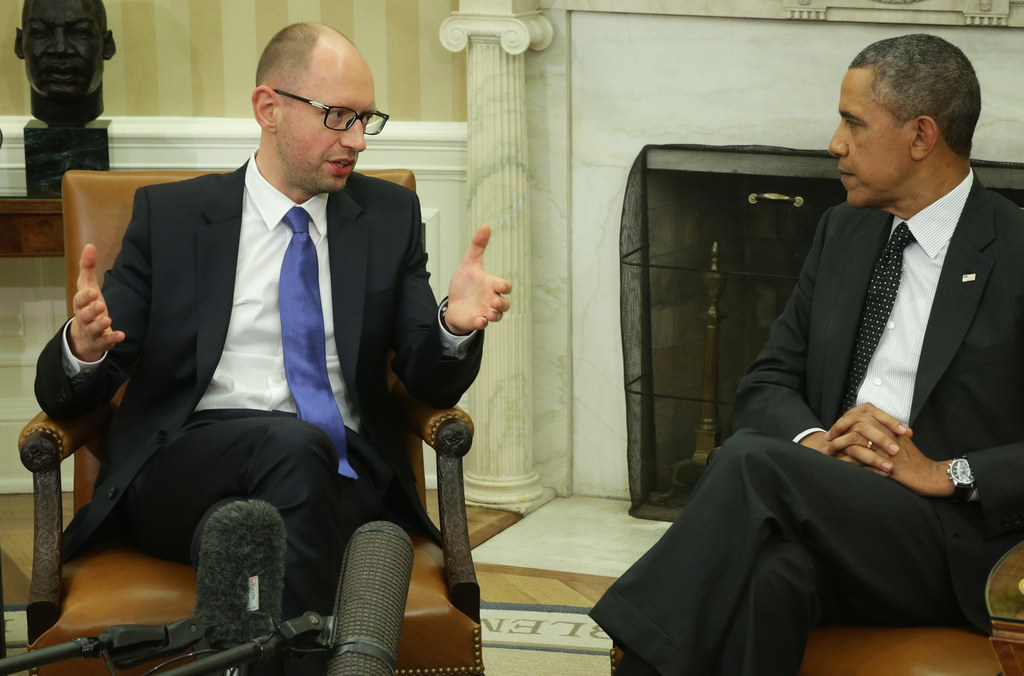 President Poroshenko has nominated parliamentary speaker Volodymyr Groysman to replace Yatsenyuk, the outgoing prime minister said.
Poroshenko himself also came under fire this week after documents in the so-called "Panama Papers" leak suggested he had offshore companies in a tax haven.
Yatsenyuk will officially turn in his resignation on Tuesday, he said.