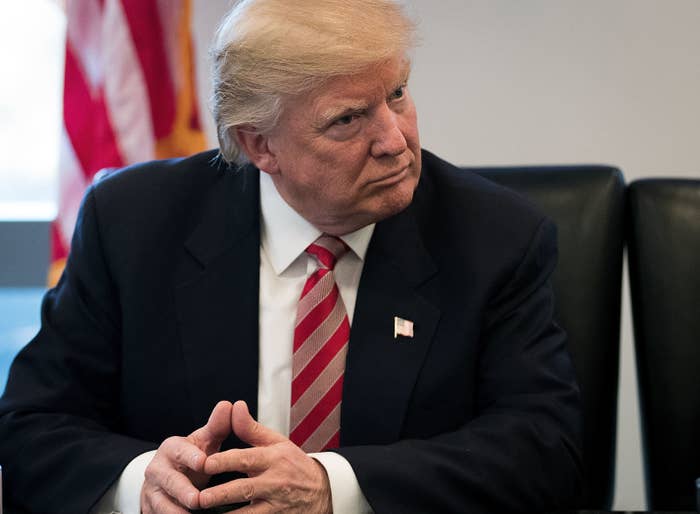 Donald Trump's team would not say whether the President-elect will repeal a rule finalized by President Obama on Wednesday blocking states' ability to defund Planned Parenthood.
"I know that the policy team is reviewing a number of different options for day one executive orders as well as additional executive orders for first 100 days," Trump aide Sean Spicer said in a phone conference Thursday morning.
He said that a final list of executive order priorities had not yet been put forward but that transition team national policy director Stephen Miller was "working with a team to get those put together. No announcement yet, but stay tuned."
The rule was initiated in September with the assumption that a Hillary Clinton presidency would finalize it if it was still pending past the inauguration. After the election, the rule was less likely to be passed under a Trump presidency.
So Obama's move came just under the wire — his finalizing it on Wednesday means it will go into effect on Jan. 18, two days before Donald Trump is sworn in as president.
Trump has said in the past that he plans to cancel many of Obama's executive actions, particularly those made in his last few months in office, and Vice President-elect Mike Pence led the push to defund Planned Parenthood when he was in the House, and Price has advocated for it.
At the same time, the rule would be time-consuming to unravel and would require either the creation of another executive rule under Trump or a bill proposed and passed and amended in the House and Senate. Both of these methods could take numerous months, or even years, depending on how many blocks they face from Democrats.
During his campaign, Trump praised Planned Parenthood, but maintained he would defund it if the organization continue to provide abortions.
"Millions of millions of women -- cervical cancer, breast cancer -- are helped by Planned Parenthood," Trump said during a GOP primary debate in February. "I would defund it because I'm pro-life, but millions of women are helped by Planned Parenthood."
Due to a federal law — the Hyde Amendment — no federal dollars are allowed to fund abortion. Federal funds for Planned Parenthood go toward cancer screening, pap-smears, STD tests, and other health and contraceptive services.

Mary Ann Georgantopoulos contributed to this report.