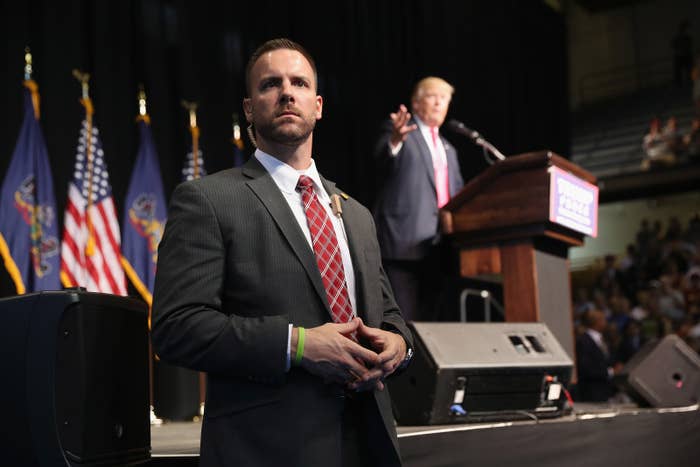 Following Donald Trump's comments on Tuesday that "Second Amendment people" may be able to stop Hillary Clinton from appointing Supreme Court justices, the US Secret Service had multiple conversations with the Republican nominee's campaign, CNN reported.
"Hillary wants to abolish — essentially abolish the Second Amendment," Trump said Tuesday afternoon. "By the way, if she gets to pick, if she gets to pick her judges, nothing you can do, folks. Although the Second Amendment people, maybe there is, I don't know. But I tell you what, that will be a horrible day, if Hillary gets to put her judges in, right now we're tied."
He later defended his comments, saying he was trying to unite gun owners' votes and political power against Clinton.
In the wake of outrage over the comments by Trump, which have widely been interpreted as insinuating the encouragement of violence against the Democratic presidential nominee, Trump's campaign reportedly told the Secret Service that the presidential hopeful did "not intend to incite violence."
"There has been more than one conversation" on the topic, an unnamed Secret Service official told CNN.
The Secret Service refused to confirm to BuzzFeed News that they had spoken with Trump's campaign about his issue. A spokesperson for the service told BuzzFeed News repeatedly that they were "aware of [Trump's] comments" before hanging up the phone.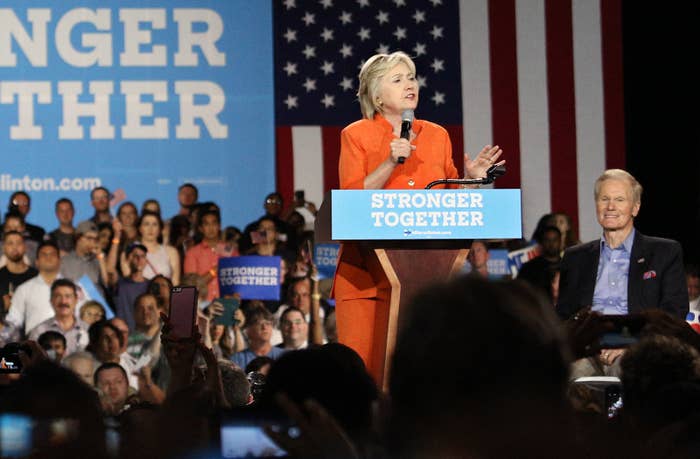 On Wednesday, the Republican presidential nominee said the conversations with Secret Service never happened, and called the report by CNN "a made up story."
At a rally in Iowa Wednesday, Clinton responded to Trump's comments, calling them "the latest in a long line of casual comments ... that cross the line."
She characterized the comments about her — as well as previous comments about other people, such as protesters — as a "casual inciting of violence."
"Words matter, my friends," she added.
Clinton then made a straightforward request for Republicans and Independents to join her in the fight against Trump.
"We may not agree on everything," the former secretary of state said, "but this is not a normal election."
Additional reporting by Ruby Cramer in Iowa.