At the end of last summer, photographer Devin Mitchell started traveling around the United States documenting the diverse lives of veterans through semi-surreal portraits for his senior thesis project.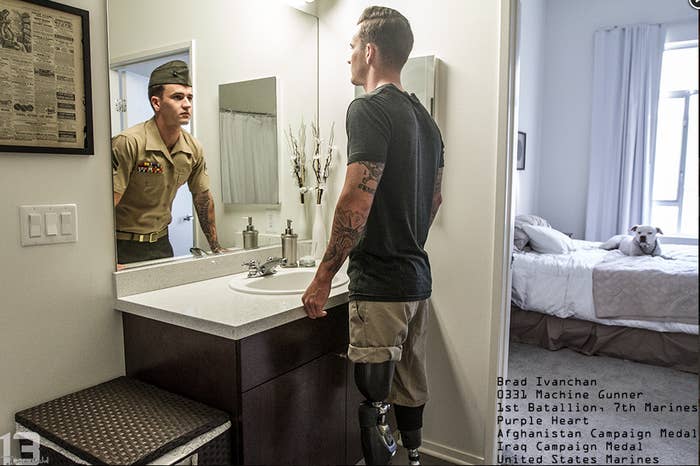 He would connect with the vets, go into their homes, and let them choose their props, costumes, poses, and who would be featured with them in the photos, the newest of which depict life with post-traumatic stress disorder, or PTSD.
"It's an intimate experience every time," Mitchell told BuzzFeed News. "Sometimes people will make me dinner, sometimes I'll spend time meeting their parents, sitting in their kitchens, talking with them about life."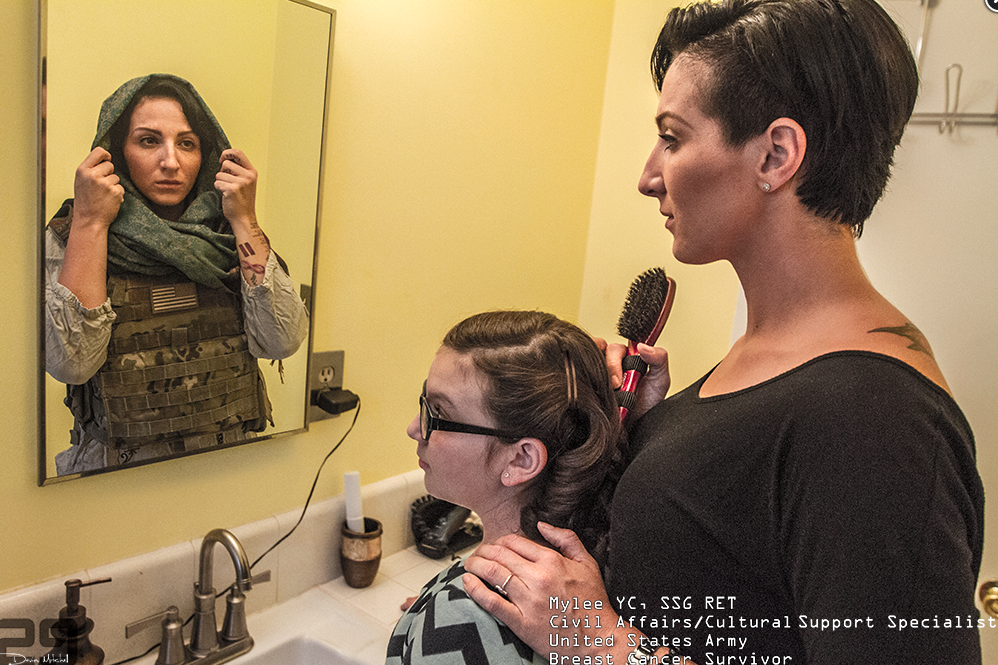 As he continued to produce the images, Mitchell said he realized how therapeutic the process of taking these photographs was for the community. He called the series the Veteran Vision Project.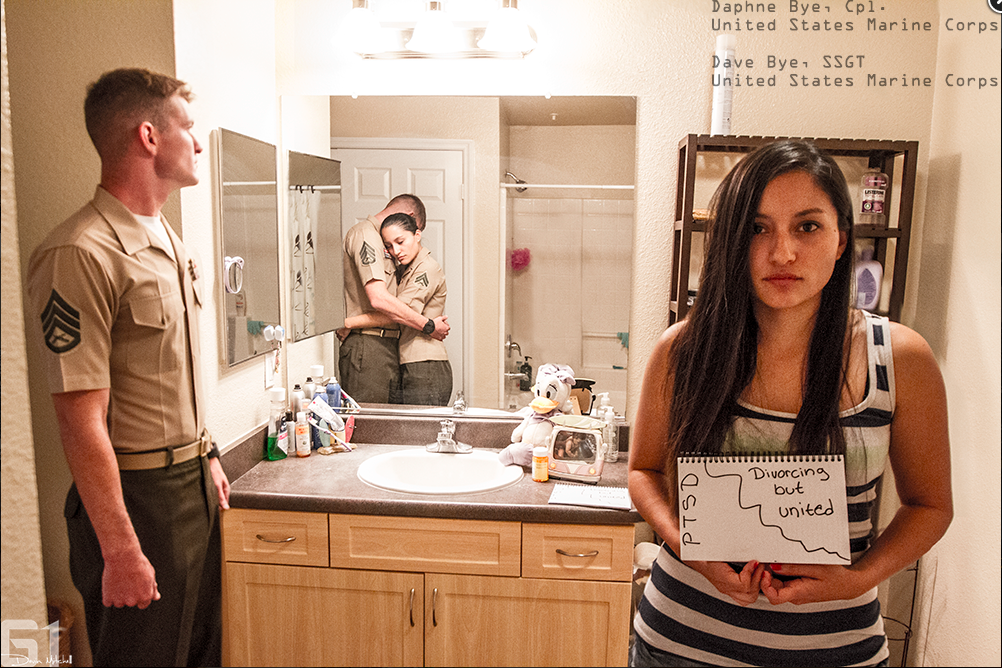 "There are two sides to this series," Mitchell said. "It spreads awareness about the veteran community, the challenges they face during reintegration into society. But it also works as a therapy for the subjects. ... It makes visible what they feel."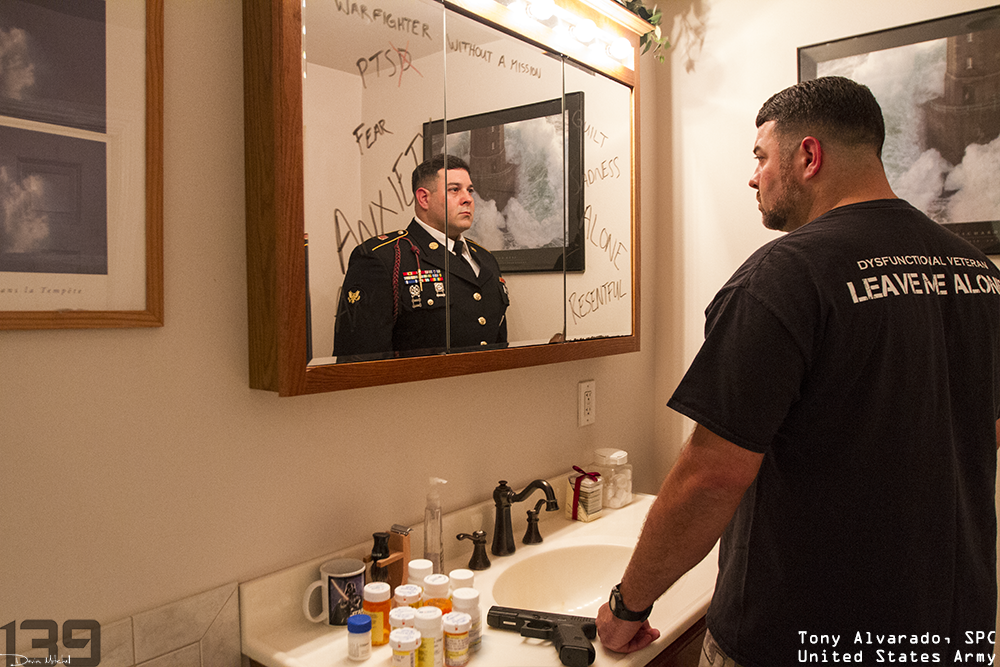 After taking thousands of portraits of veterans in their daily lives, the 27-year-old photographer was approached by a veteran to do a series on military suicide and sexual trauma. BuzzFeed News is the first to feature this series.
"From the beginning of the project, it was my mission to let veterans say whatever they want through my photographs," Mitchell told BuzzFeed News. "Many people who do projects on veterans only want to take a particular angle. I want to explore all of the issues, all of the darkness."
An annual study on military sexual assault by the U.S. military recently found that approximately 26,000 men and women are sexually assaulted in the armed forces. About 86% of these go unreported.
Military sexual trauma (MST) and suicidal tendencies among military actives and veterans are found to be strongly linked.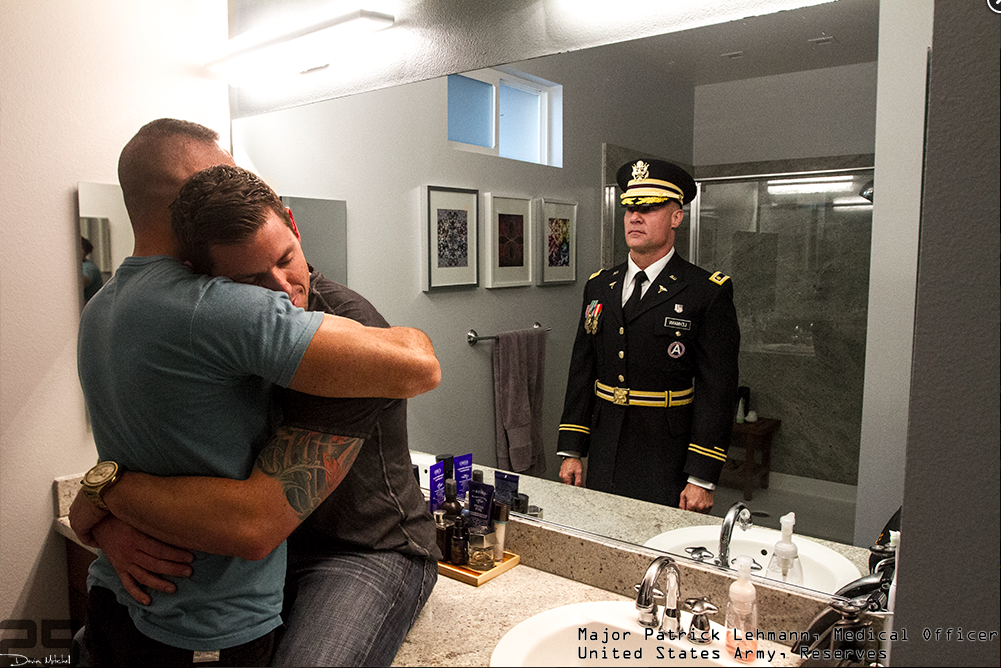 In 2014, a study was released demonstrating that approximately 20 U.S. veterans commit suicide every day, or about one every 80 minutes. Many of the photos address this statistic.
In 2014 the Department of Veteran's Affairs found that more than 7,400 veterans committed suicide, about 18% of all suicides in the US, Military Times reported. This is a small improvement from the highly-cited 22 suicides a day reported in 2012.
"I think I can safely say that every person in the military has been affected by suicide," Mitchell said. "Whether it's something they've tried, or considered, or has impacted someone close to them."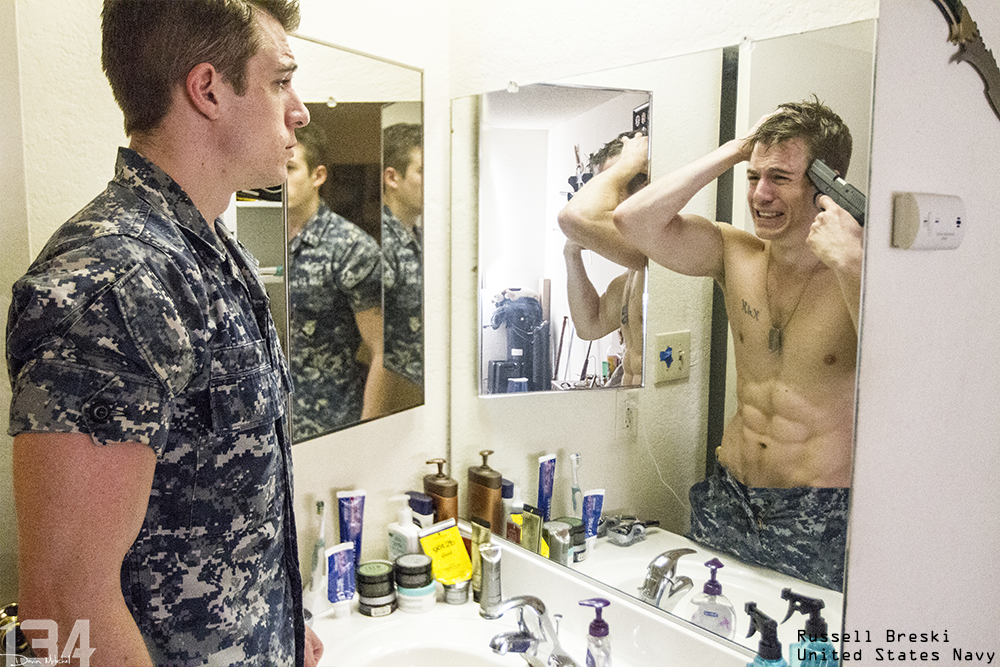 "This was healing for me because suicide is something I struggle with," Jared Comini (pictured below) said in a video on the project. "I don't [commit suicide] because of my family, and my friends that don't get to live. I keep going for them."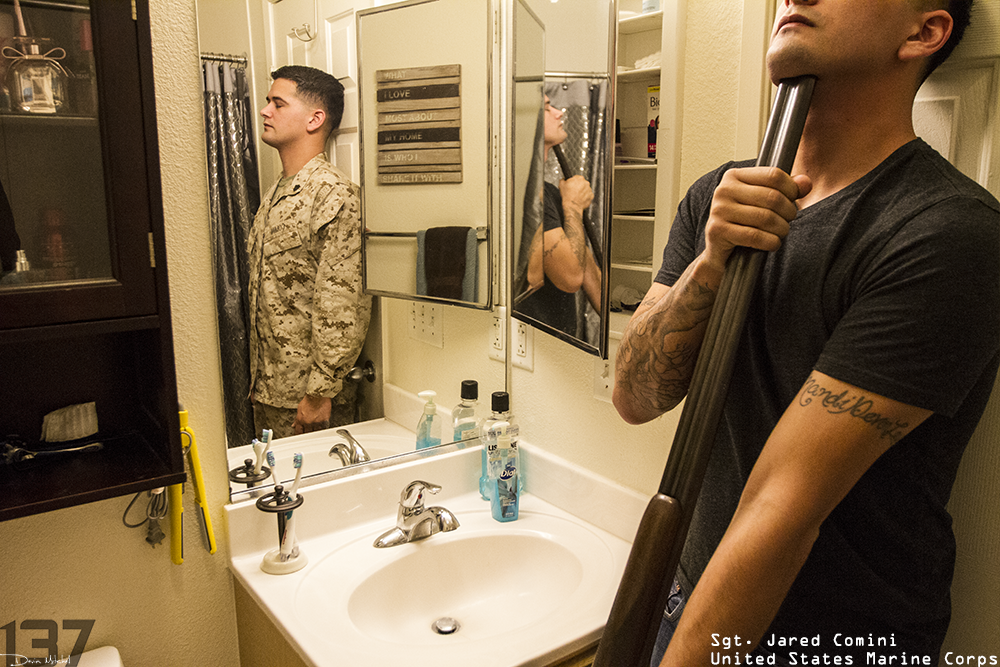 Marine veteran Brad Ivanchan, Mitchell's co-curator who is featured in the first photo, said, "This is what the war looks like when it's done for many people."
"I don't want to be another number of service members that have killed themselves," Comini added.
Mitchell said he's planning on continuing the project to raise awareness about military suicide and MST by turning the project into a book, which he's funding on Kickstarter. The profits will go toward humanitarian aid projects.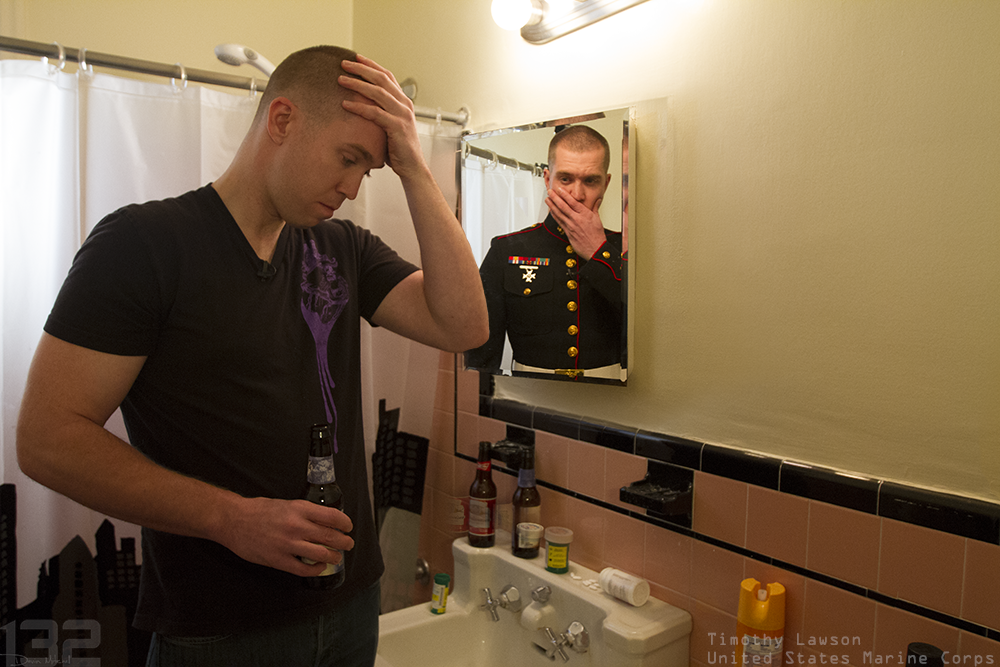 If you or someone you know is suffering from PTSD and/or suicidal impulses, please contact the Veteran's Crisis Line by clicking here.
This story was updated two years after its initial publication date to reflect updated statistics about veteran suicide rates.