These Siblings Found A Dried Up Severed Hand And "Pirate's Treasure" In Their Grandfather's Attic
Their grandparents really left them a handful.
Mike and Maria Lopez were cleaning out their grandfather's attic in Tampa, Florida, when they came across some surprising items in an old box.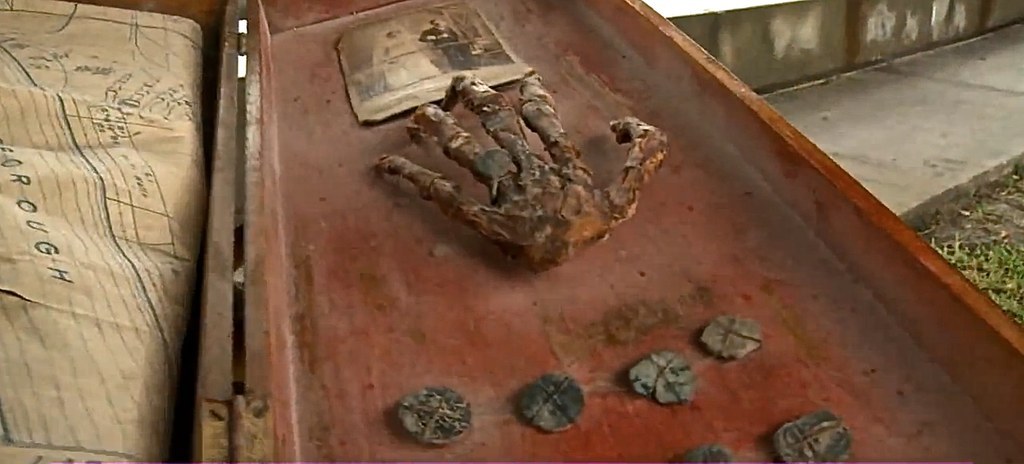 The objects included some old coins, a map, a wedding photograph of their great-grandparents, Eve and Ernesto Lopez, and a bone dry, severed, human hand with a ring on it.
The Lopezes took the box around to local antique stores who appraised the objects as "gruesome and authentic," USA Today reported.
The map is of the Tampa region as it existed in the 1930s, while the coins were said to be Portuguese and Spanish and, along with the ring, from the 18th century.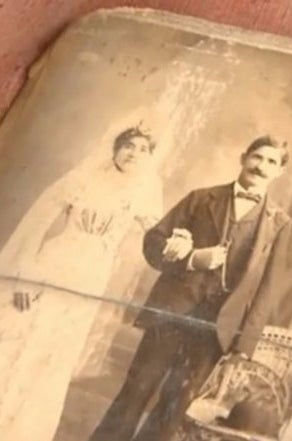 Mike Lopez, 35, said that their grandfather used to tell them stories about his father finding the treasure of the purported pirate José Gaspar, but they never believed him. They are now pretty convinced he was telling them the truth.
"Either my great-grandfather made the best, most elaborate pirate hoax ever and never shared it with anyone or he really did find some treasure on the Hillsborough River," Maria Lopez told the local news in an email. "There's really no way to know which is the case."
BuzzFeed News has reached out to the family for comment.
Gaspar is a well-known local legend. He supposedly pillaged the Florida coast in the 18th century and left behind his treasure. There is an annual carnival in Tampa in his honor.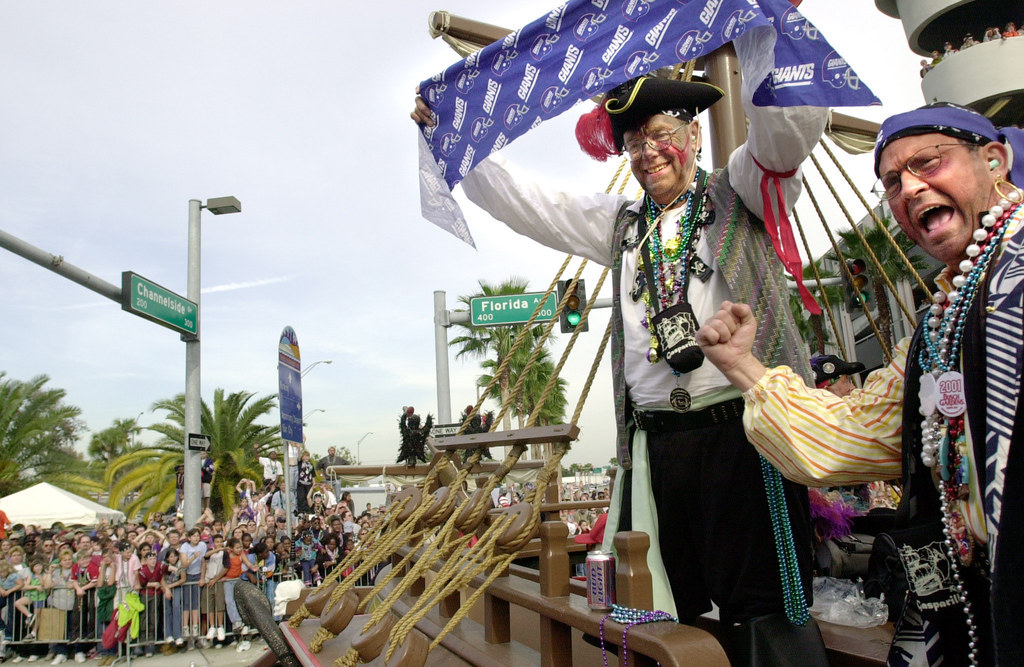 "Maybe my great-grandparents were pirates," Lopez said. "We are not sure what we're going to do with it. Possibly keep it forever, it's part of our family now."