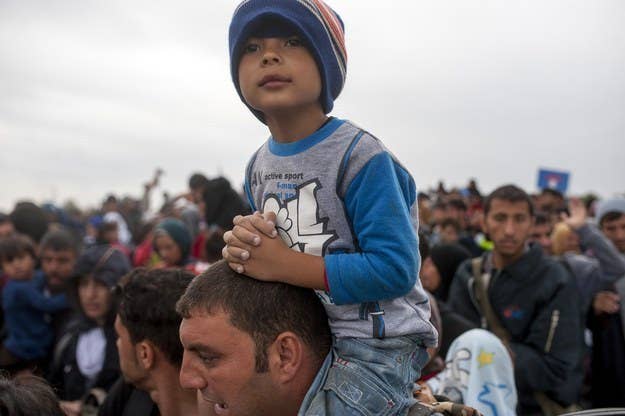 President Obama instructed the State Department to prepare to receive at least 10,000 additional Syrian refugees into the U.S. by the end of September, 2016 White House Press Secretary Josh Earnest said Thursday.
"We know there are millions of people who have been driven from their homes because of this violence," Earnest said.
In spite of that, Earnest continued, "we know that it is certainly not feasible for millions of Syrians to come to this country, but what we can do is make sure that we are doing everything we can do to try to provide for their basic needs, and that's why the United States has continued to be the largest donor to humanitarian assistance."
Still, some leading advocacy groups said the Obama administration's announcement, while a step in the right direction, wasn't enough.
"The White House's pledge is a start, but it just scratches the surface," Oxfam's vice president for police and campaigns, Paul O'Brien, told BuzzFeed News. "The U.S. can and must do more to help ensure that thousands of Syrians fleeing violence have the safety and security they need."
Mark Hetfield, president and CEO of the Hebrew Immigrant Aid Society, was incredulous at what he considered to be a low number.
"I'm sincerely hoping this is a typo, I hope the president forgot a digit," he told BuzzFeed News. "It just shows no leadership in this area, it's not even enough to be a symbolic gesture."

Hetfield added that though it is an increase from the 1,500 Syrian refugees who were originally to be taken in, allotting 10,000 to 15,000 slots for a specific country in a crisis is "business as usual," he said. "We have four years to make up for ... we need to take in at least 100,000 more."
David Millibrand, president and CEO of the International Rescue Committee, echoed Hetfield's dismay. Millibrand called the number — which he said is in fact no more than a 2,000-person increase from the original plan — "cold comfort" for the escaped Syrians and called on the government to resettle at least 55,000 more.
After an image of a drowned toddler drew the world's attention to the desperate situation Syrians face in their homeland's long-running civil war, Europe nations have opened their doors to the the largest influx of refugees since World War II. Of the 4 million Syrians who have fled, the U.S. has taken in 1,500.

The majority of escaped Syrians have entered primarily through Germany, Austria, and Greece, while France and the U.K. have agreed to take 24,000 and 20,000 refugees, respectively, in the next two years. Germany has pledged to admit 500,000 a year. The U.N. Human Rights Commission said Tuesday that it estimates 400,000 refugees will enter Europe by the end of 2015.
As news of refugees packing themselves onto trains and boats and walking hundreds of miles to Europe reached the U.S., refugee advocacy groups, politicians, and individuals began to put pressure on the Obama administration to raise the cap on the number of refugees admitted to the U.S. per year, which was originally set at 70,000.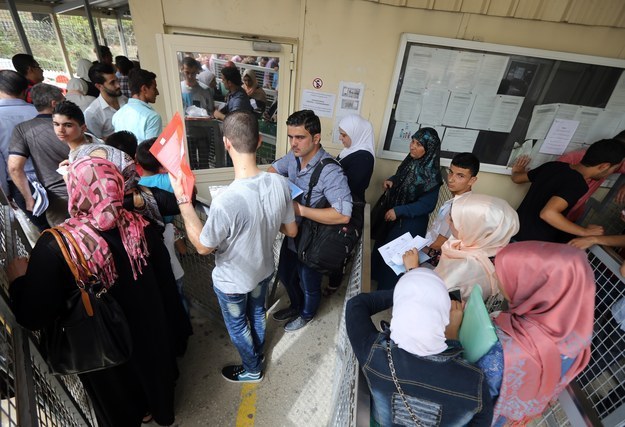 Earnest said Thursday that the U.S. was already on track to pass that cap by accepting 1,500 refugees by the end of the fiscal year, though now the number has been increased to 10,000 by fall of 2016.
Refugee advocates have called for the current overall target to be lifted to 200,000 – with 65,000 of those refugees from Syria alone to be resettled by the end of 2015.

"What we're hearing from State Department officials is that they're more comfortable with an incremental approach to the refugee ceiling," Brittney Nystrom, advocacy director or the Lutheran Immigration and Refugee Service, told BuzzFeed News recently.
Many advocates told BuzzFeed News that a larger increase in the number of refugees wouldn't cause many problems for their organizations.
"Historically, the U.S. has accepted as many as 200,000 per year," Matthew Soerens, a church training specialist at World Relief, told BuzzFeed News. "At this critical moment in time, World Relief and the many churches and volunteers that we represent are ready to help refugees to integrate into our communities."
The infrastructure to handle 100,000 – even 200,000 refugees – is already there, "we've done it before," Hetfield told BuzzFeed News recently.
Other advocates contacted by BuzzFeed News agreed. Since the public turned its attention onto the issue, they have had people saying they want to help the Syrian migrants. But there haven't been many Syrians to help. By October, however, that may change.
Still some officials believe that the White House's goal for September is too high.
"I do have a real concern that terrorists could be coming in with the refugees," Rep. Peter King, chairman of a Homeland Security subcommittee on terrorism and intelligence, said in a statement.
The Long Island Republican cited the 2013 bombing at the Boston Marathon by a pair of radicalized brothers who came to the U.S. from the former Soviet republic of Kyrgyzstan.
"Not to trivialize [the situation], but we have to find a way to walk and chew gum at the same time," King stated. "We have to help refugees, but we have to find a way to vet them."
However, Naomi Steinberg, director of Refugee Council USA, told BuzzFeed News the King's logic was wrong.
"To insinuate that the US resettlement program for refugees could potentially let in [terrorists] is erroneous," she said.
Steinberg added that refugees inside the U.S. are the most "well vetted" immigrants in the world," pointing out that it usually takes a refugee two or three years to arrive stateside due to the high level of security.
It's important to remember, she added, that refugees are fleeing terrorism and frequently victims of terrorism themselves.