There Is Now A Public Bus That Runs On Human Poop
And it only runs on route No. 2. Seriously.
At the end of March, a new "Bio-Bus" will be introduced to the city of Bristol in England.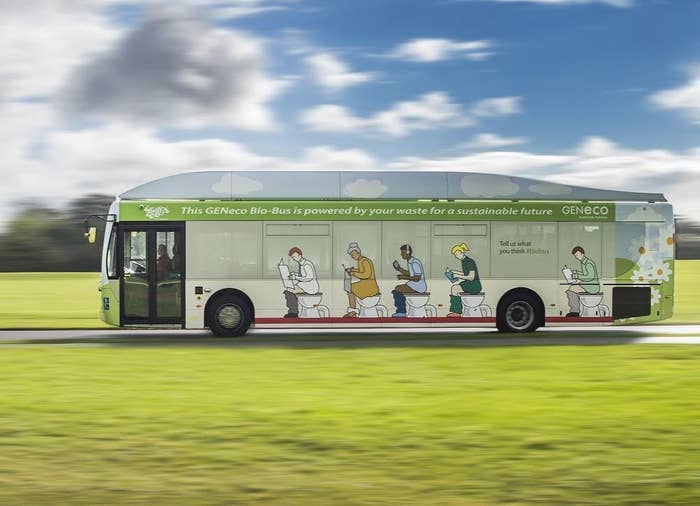 The Bio-Bus has been making the journey from Bath to Bristol Airport, but is now switching to its final home along the appropriately named Service Route 2.
The bus was created by Geneco, a company that encourages "sustainable solutions" for companies with large carbon footprints.
The bus runs on two kinds of fuel:
And human waste, aka people poop.
The waste is reportedly converted into a scentless gas called biomethane, which produces 30% less CO2 than the standard diesel fuel, Geneco said.
The gas is both environmentally beneficial and cost-effective: The Telegraph reported that the houses along one route of the bus produce enough waste per year to fuel the bus for 2.5 million miles.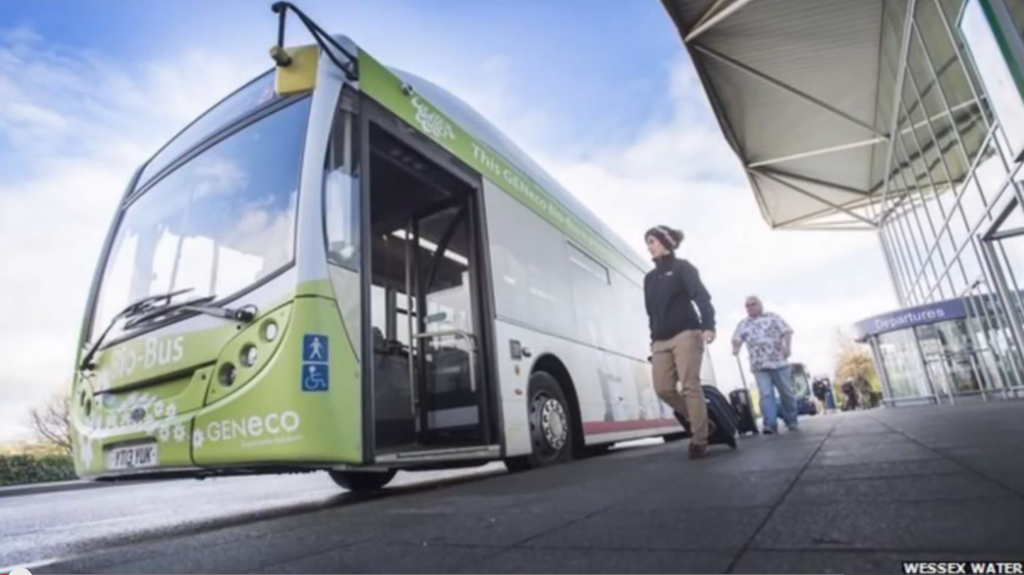 The bus seats 40 people, will operate four days a week, and is reportedly much quieter than any other kind of vehicle.
If this bus line is a success, Geneco hopes to slowly take over the entire Bristol and then U.K. bus system with its green (brown?) bus system.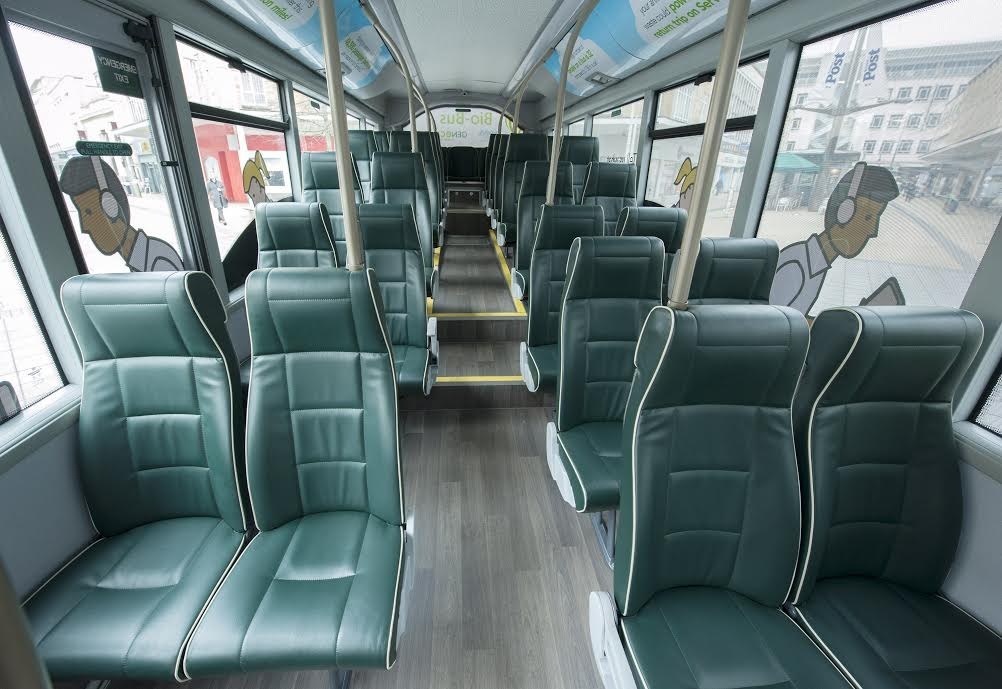 Geneco has also created a poo-powered VW Bug for private use, if you're interested.
Who knew poop could do so much?