Deaths Reported After Missiles Hit Doctors Without Borders Hospital In Syria
The attack comes over a month since U.S. airstrikes killed at least 30 people at one of the group's hospitals in Afghanistan.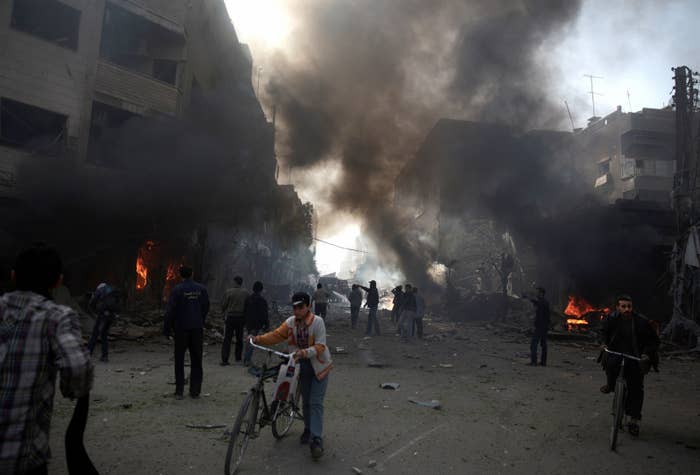 At least two people have been reported dead after a hospital supported by Doctors Without Borders was stuck by two missiles on Thursday afternoon during an attack on a town east of Syria's capital, Damascus.
At least seven people were also injured in the incident, according to a press release issued Saturday by the medical charity, which is also known as Médecins Sans Frontières (MSF). Among the injured were two medics assisting other patients at the time of the strike.
The missiles hit the entrance of the makeshift hospital 30 minutes into the airstrikes, MSF reported. At the time, seven people wounded by other airstrikes in the area had just arrived for urgent treatment. The hospital building and one ambulance were also damaged.

The strike took place in the town of Erbin, an area that has been increasingly besieged by Syrian forces since early October. Attacks occur so often that the MSF hospital was already struggling to accommodate the large amount of wounded.
"MSF is appalled that a health structure and medical staff providing life-saving treatment to wounded victims of an indiscriminate bombing campaign are once again targeted," said Brice de le Vingne, MSF director of operations.

"With two talented medics very seriously wounded, the number of medics available for these besieged communities, under a torrent of bombs, has shrunk even further," de le Vingne said.
On Friday, bombing continued in the nearby neighborhood of Ein Terma in East Ghouta, which is home to another MSF-assisted hospital, according to the medical charity. Seventeen victims wounded in both strikes were being treated in that hospital, while six others were pronounced dead on arrival.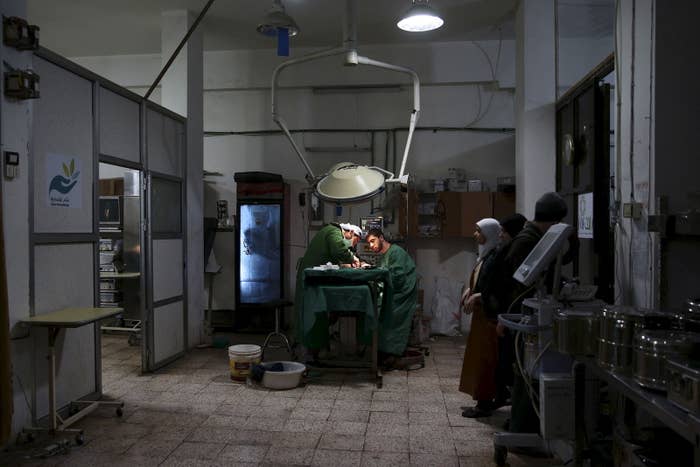 The strikes took place shortly after the one month anniversary of a MSF hospital being hit by U.S. missiles in Kunduz, Afghanistan, killing at least 30 people.
An internal review conducted by MSF into the October 3 attacks found that there were no armed combatants or fighting within the hospital grounds before or at the time of the strikes. The group says there was "no reason why the hospital should have come under attack."
MSF has repeatedly labelled the act a "war crime" and asked for "independent and impartial" investigation into whether the attack violated the Geneva Conventions. The U.S. has launched its own investigations into the incident.

"As awful as war is, it still has rules," MSF USA Executive Director Jason Cone said in a statement earlier this mont. "These rules, codified by the Geneva Conventions, aim to restrain warring parties and save lives, even in the midst of tremendous violence."