Last week, a former Stanford University swimmer found guilty of sexually assaulting an unconscious woman on campus was sentenced to six months in county jail. Since that decision, a number of letters that were written to the court have emerged.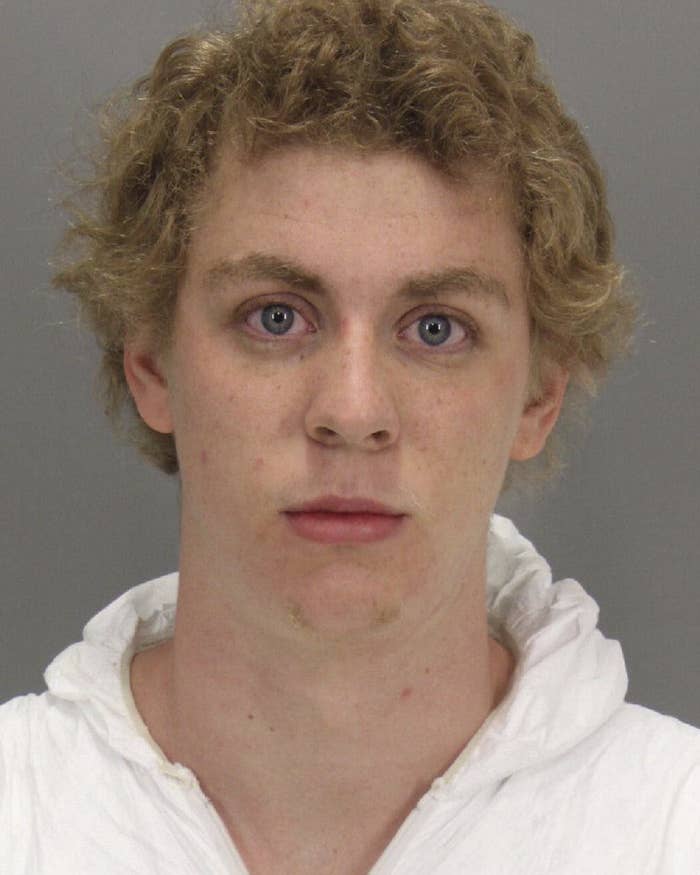 Brock Turner, 20, was convicted for sexually assaulting an unconscious woman behind a dumpster on the Stanford campus following a fraternity party in 2015.
The woman, now 23, was found unconscious and half naked by two graduate students, who tackled Turner and called the police. She was unresponsive and had abrasions on her body and dirt and pine needles in her vagina.
Turner faced a maximum of 14 years in state prison, but on Thursday was sentenced to three months of a six month in county jail and three on probation — an assignment that required the judge to grant an exception to the minimum two-year sentence for convicted rapists.
Santa Clara County Superior Court Judge Aaron Persky justified the six-month sentence by arguing that a longer stay in prison would have a "severe impact" on Turner, who had repeatedly been lauded as a champion swimmer and aspiring Olympian during the trial.
On Friday, BuzzFeed News published a letter to Turner written by the victim in which she detailed the extreme effect the assault had on her and her disappointment with the "gentle" sentence assigned by the judge.
"My independence, natural joy, gentleness, and steady lifestyle I had been enjoying became distorted beyond recognition," she wrote. "I became closed off, angry, self-deprecating, tired, irritable, empty."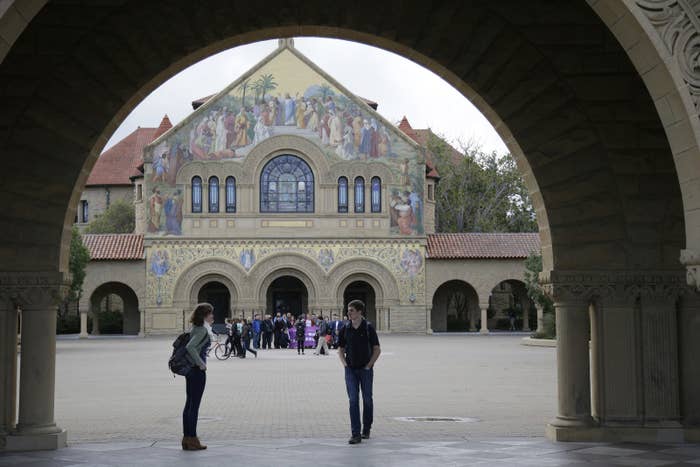 On Saturday, more letters from the case file emerged, including from Turner's father, who argued the case had already had a "devastating impact" on his son.
After Stanford law professor Michele Dauber posted an excerpt from the letter on Twitter, many people expressed outrage on social media.
The file also included letters defending the character of Turner's victim and discouraging the judge from being lenient.
The letters included a petition signed by 250 Stanford students, alumni, and professors.
Included was a letter of character from Dauber herself, who said she had known the victim since her childhood.
During Dauber's 15 years as a professor at Stanford, she has been heavily involved in efforts to improve Stanford's handling of on-campus sexual assault. She wrote of the victim's intelligence and trustworthiness, as well as the profound affect the assault had on her life.
"Having known the victim in this case extremely well for more than 10 years, my family and I are crushed and heartbroken at her victimization," Dauber wrote.
"She is a lovely, warm, talented, funny girl from a close, loving, involved family," she continued. "She was always a brilliant and diligent student, and to our knowledge she never got in any trouble."
Dauber also emphasized that in order for the judge to give a sentence of only a few months and give him probation, Persky would have to declare the case "unusual," defined by the 2016 California Rules of Court as "substantially less serious than the circumstances typically present in other cases."
Dauber, and the 255 students who signed the petition, argued that the case was in no way less serious than others, and in fact — due to the state the victim was found in, the harm done to her body, and the forced exposure of her body in public — the case was much more serious that most on-campus sexual assault cases.
"If we are to maintain the level of trust in [Stanford and California's penal] systems, we need to ensure that a survivor's dignity is upheld by adequately sanctioning the perpetrator," the petition reads. "A light sentence, such as probation or a few months in jail, would send the incorrect message that this was not a serious crime."
As California Penal Code Section 220(a)(1) states that the assault with intent to commit rape "shall be punished by imprisonment in the state prison for two, four, or six years." In line with our fellow students, we see no reason to provide a sentence less than what the law provides, and we encourage you to follow these guidelines. He does not deserve an exception and we hope you will not make one for him.
Read the full petition below:
Since the sentence was announced, thousands more people have created and signed online petitions demanding that Persky be removed from the bench and that Turner's sentence be lengthened.
Each of the 10 petitions has at least 1,000 signatures, while the most popular has more than 76,000.
On Monday, Stanford issued a response to fervent online criticism of the way the case was handled. "There has been a significant amount of misinformation circulating about Stanford's role in this case," the school wrote, adding that less than two weeks after the assault their administration had barred Turner from campus.
Stanford said they quickly reached out to Turner's victim to "offer her support and to tell her the steps [they] were taking."
They said their quick banning of Turner from "setting foot on campus — as a student or otherwise" was "the harshest sanction that a university can impose on a student."
"This was a horrible incident, and we understand the anger and deep emotion it has generated," Stanford concluded in its letter.
"There is still much work to be done, not just here, but everywhere, to create a culture that does not tolerate sexual violence in any form and a judicial system that deals appropriately with sexual assault cases."