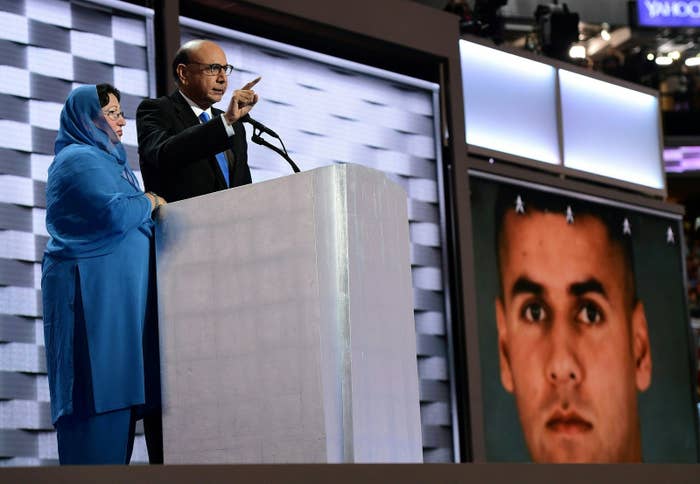 A fellow soldier of Army Capt. Humayun Khan — who said she was on the base when he was killed by a suicide bomber in Iraq — told BuzzFeed News Tuesday that she will not vote for Donald Trump after he criticized the fallen veteran's parents.
Trump has been in conflict with Khan's parents, Khizr and Ghazala, since Khizr delivered a speech criticizing the Republican nominee last week. After, Trump suggested that Khizir's wife was "not allowed to speak" during the address, said Khizir "viciously attacked" him, and repeatedly tried to refocus conversations about the Khans to "radical Islamic terrorism."

"We put our lives on the line for this country, people of all different ethnicities and races," Khan's felow soldier, Army Sergeant Angela Annette McIntyre, 49, told BuzzFeed News. "So when you hear someone who wants to be your commander in chief say things like that... it's a scary moment."

McIntyre, who was at the Army base in Baqubah, Iraq, the day he died, said that someone who "does not understand how his words affect the people he speaks about," should not be in charge of the military.

"Ultimately, the military is controlled by words," she said.

"We can't afford for our Commander In Chief to keep messing up like this, there are too many lives on the line," she added.

The veteran said before Trump's comments about Khan's family, she was on the fence about which candidate had her vote — She was neither pro-Clinton nor Trump. But now she has changed her mind.
McIntyre said she patrolled the perimeter of the base alongside Khan every morning during the ten months were stationed there together.

"We really got close down range," McIntyre said, using military slang for being deployed into an active war zone. "When you're there," she said, "your family is the military."
She said Khan had a "corny" sense of humor and was a great leader. "He lead from the front ... and he was never mean," she said. "When he gave an order he made it seem doable."
Despite being in a war zone, he was "a peaceful man," she said, who talked often about wanting "Iraqis to embrace that we were there to help them, not to harm or arm them."
In early June 2004, Khan told McIntyre not to join him on their normal morning patrol, but to go to her office and file a report. She said she was hesitant, but agreed. While she was filing the report Khan noticed a suspicious vehicle near the gate — he told his fellow soldiers to take cover, and went on his own to check it out.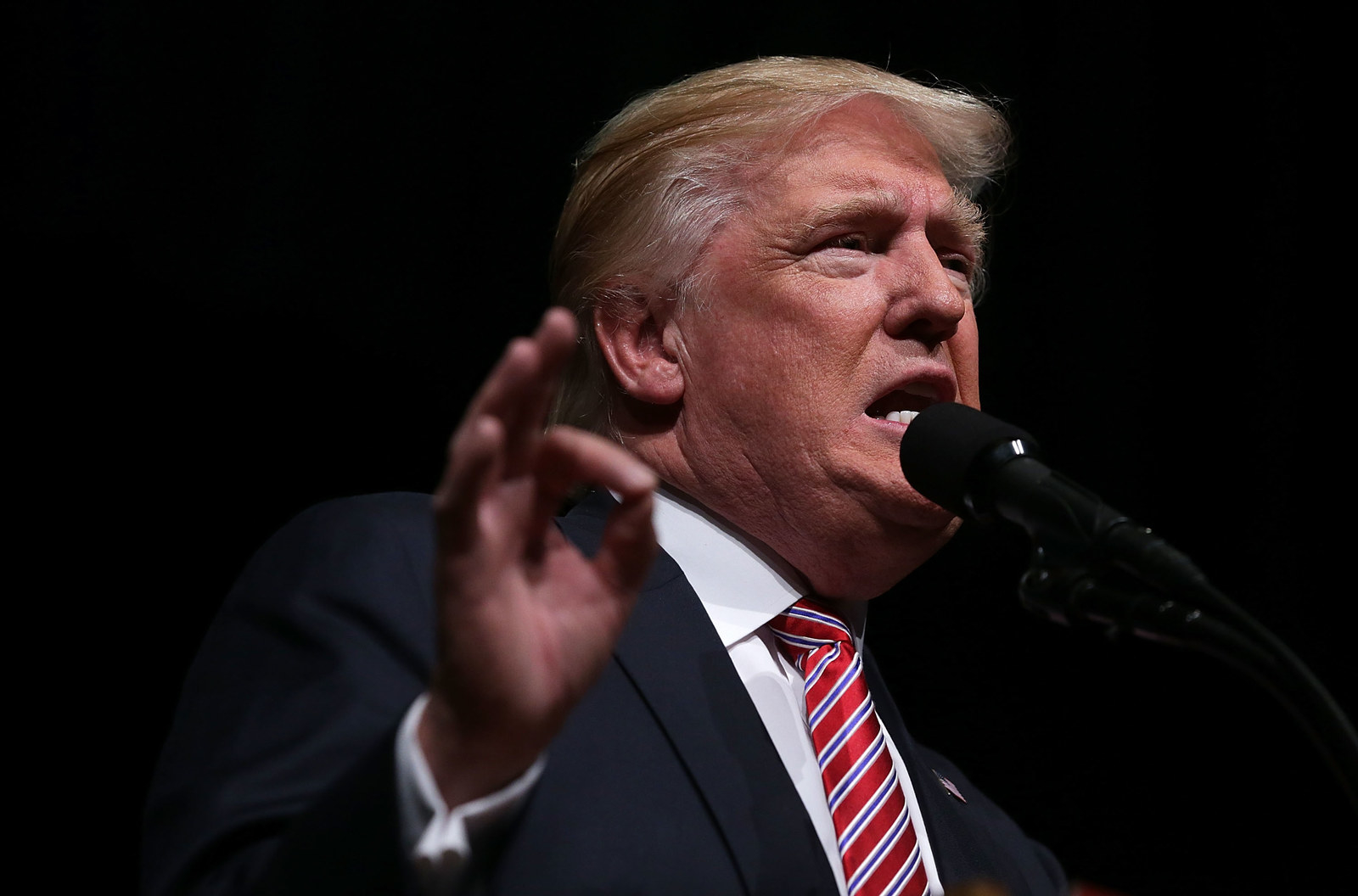 When the IED hit "the explosion was so big it impacted everything around it," McIntyre said. "The walls of my office collapsed even though we had big barriers surrounding us."
McIntyre suffered from a concussion and had a cut on her head, but she crawled out of the debris and went to check on her soldiers. "I still had all my limbs, so I was gonna do my job," she said.
McIntyre served in Iraq from 2004 to 2005, a spokesperson for the US Army confirmed.
Weeks after Khan was killed, McIntyre left the military, the Army confirmed, and went into the Individual Ready Reserves.
"For a very long time I thought, 'Why wasn't it me?' I was supposed to be there..." She trailed off. A few years later, following a divorce, she was diagnosed with PTSD. "He was such a wonderful person, so it was hard. I had to go home. I was withdrawn for years after that."
McIntyre, now out of the Reserves, is getting her masters in Disaster Medicine and Management and plans to travel the world, "continuing to be a public servant."