OK. Stop what you're doing for a second and look at this. On Ivanka Trump's Twitter account, one of her "liked tweets" is an article about her father saying that it was okay to call her a "piece of ass"...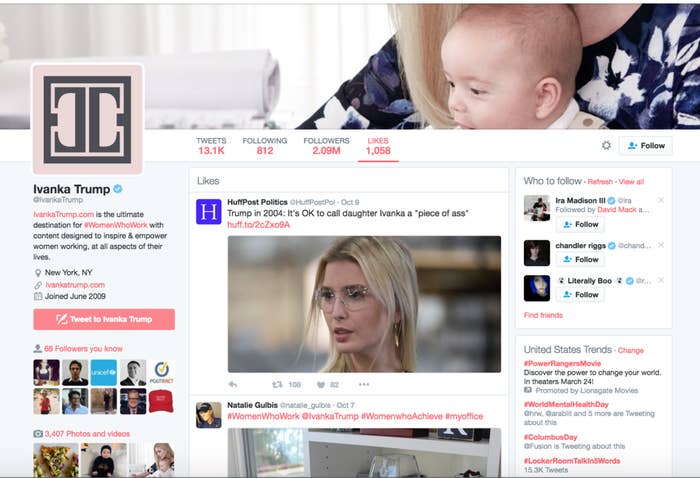 The Huffington Post article, originally reported by CNN, quotes a 2004 interview with Howard Stern in which this exchange occurs:
STERN: By the way, your daughter —
TRUMP: She's beautiful.
STERN: Can I say this? A piece of ass.
TRUMP: Yeah.
Ivanka was 23 at the time.
Neither her representatives nor her father's campaign immediately responded to request for comment from BuzzFeed News about whether she did herself like the tweet, or if it was done by someone else.
Donald Trump has spoken frequently about his daughter's appearance, including telling Stern in another interview in 2003 that she "has the best body," as well as famously saying on The View in 2006, "If Ivanka weren't my daughter, perhaps, I would be dating her."
UPDATE
The Tweet has been unliked. A source close to Ivanka's jewelry company told BuzzFeed News that the like was a "simple mistake made by a staff member."