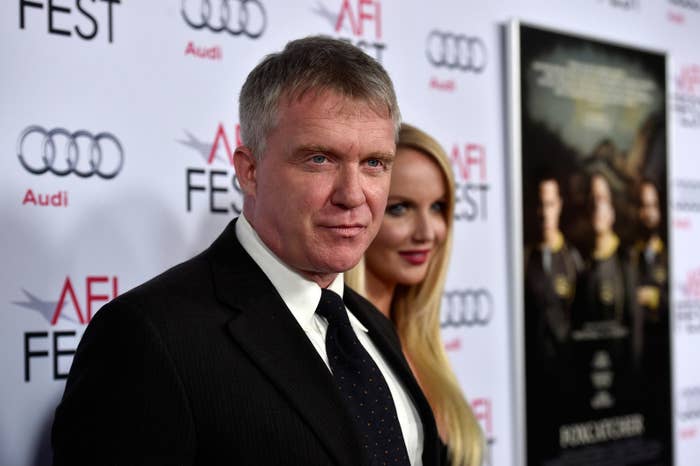 Update: Anthony Michael Hall pleaded no contest to the assault of his neighbor
Hall pleaded no contest Wednesday to the assault of his next-door neighbor. Hall entered a plea to one misdemeanor count of assault likely to product great bodily injury. He was sentenced to three-years of summary probation and ordered to do 40 hours of community service.
Breakfast Club star actor Anthony Michael Hall is facing a felony battery charge after fighting with his neighbor, officials said.
The celebrity gossip website TMZ on Sunday published heavily pixelated surveillance footage from September that allegedly shows Hall, 48, hitting Richard Samson and pushing him into a hedge.
Hall was charged with felony battery with "serious bodily injury" over the incident, according to a complaint provided to BuzzFeed News.
TMZ reported that the actor potentially faces up to seven years in prison if convicted.
Richard Santiago, spokesperson for the Los Angeles district attorney's office, told BuzzFeed News that the allegations that Hall inflicted great bodily harm could potentially extend the maximum sentence for felony battery to more than the typical four years.
Santiago said that the he does not yet know when Hall will be arraigned or the jail time the star might face.
Hall became known for his work in the 1980s in movies directed by John Hughes, such as Sixteen Candles, and the The Breakfast Club, and for being part of the infamous "Brat Pack," a group of partying young movie stars.