President Obama on Tuesday gave Hillary Clinton a strong endorsement for president, but then he told the crowd his daughter Sasha tweets, and Twitter lost it.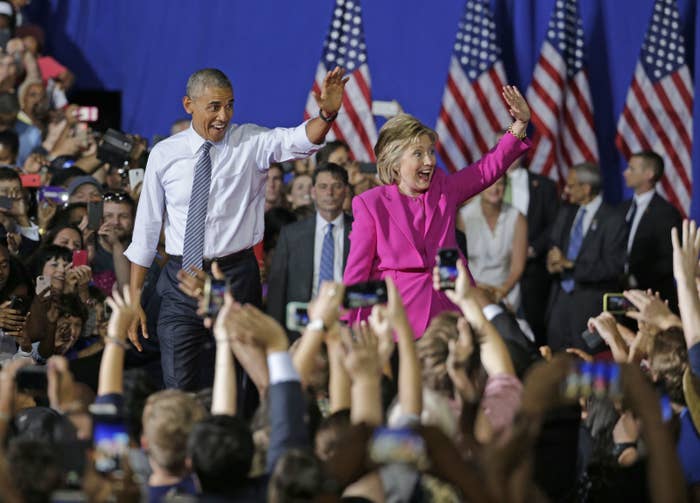 Obama made the comment in Charlotte, North Carolina, at his first campaign appearance in support of Clinton while making a point about how unqualified Donald Trump is.
"Everybody can tweet, but nobody knows what it takes to do the job until you've sat behind the desk. I mean, Sasha tweets," but she doesn't expect to sit behind the desk, Obama said.
People immediately started trying to figure out what Sasha's Twitter handle is.
Seriously, though, people freaked out.
Some thought maybe Sasha had secretly been one of the more well-known Twitter users all along.
But posers also started throwing up red herrings, making the search for the real Sasha nearly impossible.
The White House declined BuzzFeed News' request for comment, but that didn't stop Twitter users from imagining the reaction.
Many put themselves in the 15-year-old's shoes.
The dinner table might get fun tonight.