Protests erupted in Salt Lake City, Utah, after a 17-year-old Kenyan-American said to be wielding a broomstick was shot and injured by police on Saturday.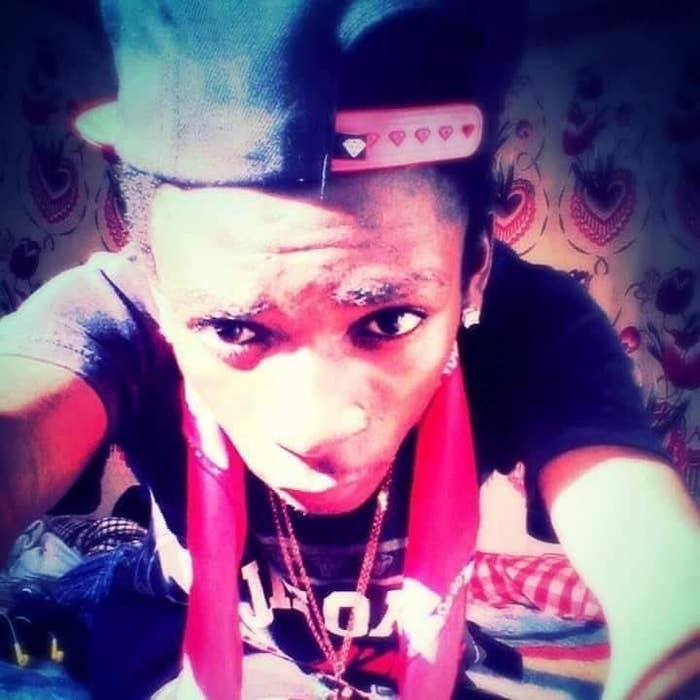 According to Salt Lake City police, officers responded around 8 p.m. to two people striking a male victim with "metal objects" in the Rio Grande district. Officers ordered them to stop.
"One of the males complied and dropped the weapon, the other continued to advance on the victim and was shot by officers," police said.
The 17-year-old who was shot has not been officially identified because he is underage, but his family on Sunday told Fox 13 his name was Mohamed. He remained in critical condition on Sunday, and his family said he was in a coma.
Selam Mohammed, who was with Mohamed at the time of the shooting, told Fox 13 the 17-year-old picked up a broken broomstick off the ground just before the police arrived.
"The police said, 'Drop it', once, then they shot him four times," Selam Mohammed said.
Mohammed said he and friends were trying to break up a fight before the police arrived.
"But the police ran in on foot and pulled their guns out already," Mohammed said. "They already had them, like, as soon as he was running he was already grabbing for his gun, not even trying to tase him or anything."
The shooting is under investigation, police said, and the investigation's results will be turned over to the local district attorney to determine if any criminal charges should be filed. Both officers were wearing body cameras at the time of the shooting.
Angry protests quickly erupted in response to the shooting, with nearly 100 police officers on the scene, some in riot gear.
According to reporters on the scene, groups congregated in the street hurling objects at police officers and chanting, "They shot an innocent kid."
Officers could be heard on the online archive service Broadcastify, which broadcasts police and EMS radio activity, calling for "a bunch of units" to rush "quickly" to the scene of the protests for backup.
An officer could be heard warning others that "they are throwing bigger rocks." He later requested more units and said, "There is glass and other items being thrown."
In a statement released on Sunday regarding the shooting, Salt Lake City Mayor Jackie Biskupski said, "The use of force by law enforcement against the public can tear at the delicate balance of trust between both sides, and must be taken extremely seriously."
She said the shooting and ensuing protests "create a number of unanswered questions in the short term," but added that she had "complete confidence" in the Unified Police Department to lead the investigation and make an "ultimate decision" regarding the incident.
According to Biskupski, this was the third "significant use of force incident" in the Salt Lake City police department in the past month. The mayor said it was an issue she and the police chief were reviewing and discussing.
Mohamed, who reportedly lives with his girlfriend Becca Monson and their son, moved to Utah from Kenya 10 years ago, according to family and friends.
Monson described Mohamed as a "caring, good, loving boyfriend [and] father.
"He just wanted to make sure we were loved and we were happy. He put us in front of everything," she said.
"I'm really angry and really sad, I just want to see him honestly," Monson told local news station KSL5.
"I just want to see him and make sure he knows that he is loved and there are people out here that care about him and there are people that want to see him do good."