Planned Parenthood Sues Louisiana In Fight Over Medicaid Funding
Planned Parenthood is asking a federal court to stop Louisiana Gov. Bobby Jindal from cutting Medicaid funding in response to a series of secretly recorded videos regarding fetal tissue samples.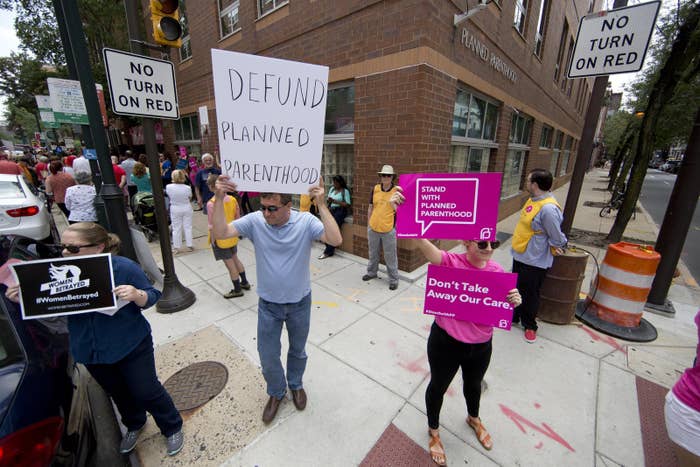 Planned Parenthood on Tuesday filed a lawsuit against Louisiana's public health department, asking a federal court to block a plan by Gov. Bobby Jindal to strip the nonprofit healthcare provider of Medicaid funding.
Earlier this month, Jindal announced that the state would terminate its contract with Planned Parenthood to provide Medicaid services in response to a series of secretly recorded "sting" videos made by the anti-abortion group Center for Medical Progress. The videos accuse Planned Parenthood of illegally profiting from the distribution of fetal tissue, an allegation the organization has strongly denied.
Calling the footage "shocking," Jindal — a Republican presidential candidate — said in a statement earlier this month that Planned Parenthood "does not represent the values of the people of Louisiana" and that it is "not an organization that is worthy of receiving public assistance from the state."
So far, investigations in at least five other states state have found Planned Parenthood to be in compliance with the law. Louisiana's investigation, however, remains ongoing.
The two Planned Parenthood clinics in Louisiana – one in New Orleans, the other in Baton Rouge – do not provide abortion services or participate in fetal tissue donation programs.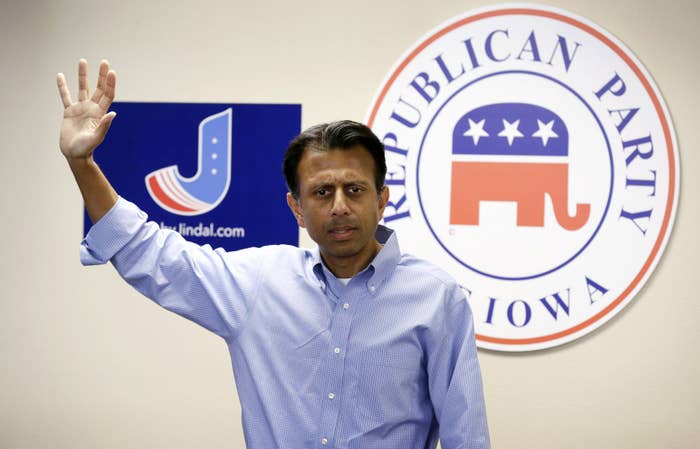 On Tuesday, Planned Parenthood Gulf Coast (PPGC) announced that it had filed a lawsuit against Kathy Kliebert, secretary of the Louisiana Department of Health and Hospitals (DHH), alleging that termination of Medicaid provider agreements with local affiliates violates federal law.
"It violates federal law to prevent Medicaid patients from obtaining services, including family planning services, from any qualified provider," Carrie Flaxman, senior staff attorney for the Planned Parenthood Federation for America, said at a news conference. "Even if a woman is struggling to make ends meet, she should still be able to choose a trusted provider for the sensitive topic of sexual and prenatal healthcare."
In mid-August, the Obama administration warned state officials that blocking Medicaid funds could be against the law.

In its lawsuit, Planned Parenthood claims that more than 5,200 patients could be left without coverage as a result of Louisiana's "political move" to cut the Medicaid funding.
The three anonymous plaintiffs who joined in the lawsuit get their medical care through PPGC. The suit alleges that they all prefer Planned Parenthood to other Medicaid providers "because of the private and personal nature of the medical care that they receive, as well as other reasons, including convenience.
Steve Spires of the Louisiana Budget Project — an independent organization that monitors how policy affects the state's low-income population — said at the news conference that Planned Parenthood is particularly important for low-income residents.
According to the lawsuit, Planned Parenthood provided more than 15,000 health care visits to more than 10,000 clients in New Orleans and Baton Rouge in fiscal year 2014. Currently, more than 60% of visits in Louisiana are for patients enrolled in Medicaid, the nonprofit says.

Nearly 1 in 5 women in Louisiana are uninsured, Spires added, and Louisiana has some of the highest rates of death from HIV, cervical cancer, and infant mortality in the nation.

"In general, Louisiana needs more doctors and more clinics, and a great need for providers who specialize in reproductive health," Spires said.
In an email to BuzzFeed News, Jindal's communications director, Mike Reed, said there are more than 1,400 Medicaid providers under contract to provide family planning and related services to eligible men and women.
"Planned Parenthood is flailing," Reed said. "This lawsuit is without merit and the state will aggressively defend our right to cancel the contract."
The Medicaid contract between the Louisiana DHH and Planned Parenthood gives either party the right to cancel at will with a 30-day notice, he noted.
"Governor Jindal and DHH chose to exercise that right to cancel," Reed said.
Though the lawsuit filed by Planned Parenthood in Louisiana on Tuesday is the only one of its kind in response to the recent surge in de-funding attempts, Flaxman told reporters that other affiliates are looking at "all available options."
Efforts in Arizona and Indiana to terminate Medicaid contracts with Planned Parenthood have been blocked by federal courts in the past.