Charleston Shooting Victim Clementa Pinckney Gave A Moving Speech On Walter Scott
"The Lord teaches us to love all," Sen. Pinckney said, "and we pray that over time that justice be done."
Three months before state Sen. Clementa Pinckney was one of the nine people killed in the Charleston church shooting, he gave a moving speech on the shooting death of black unarmed city resident Walter Scott by a police officer.
Fifty-year-old Walter Scott was allegedly shot in the back eight times by Officer Michael Slager, after being pulled over for a malfunctioning break light.
A bystander filmed the incident, including Slager handcuffing Scott after apparently shooting him. Slager has since been indicted on murder charges.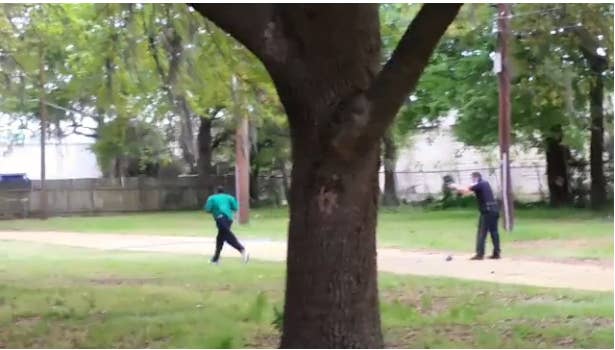 The speech, which Rev. Pinckney labeled a "point of personal interest," was on the importance of South Carolina officers wearing body cameras.
"Over this past week, many of us have seen on the television and read in newspaper [about] Walter Scott who, in my words, was murdered in North Charleston," the senator began.
"It has really created a real heartache and a yearning for justice not just in the African-American community, but for all people."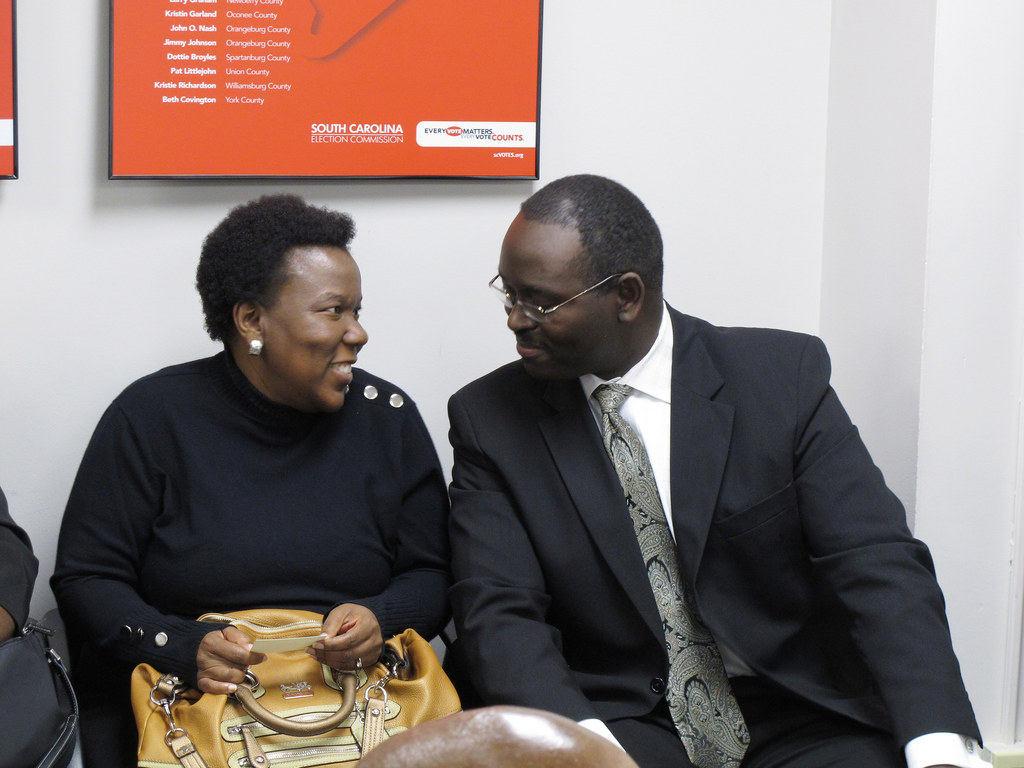 When we were able to see the video, hear the gunshots, when we saw him fall to the ground and when we saw the police officer come and handcuff him on the ground without even trying to resuscitate him, without seeing if he was even alive, ... without calling for help.
"When we saw [Walter Scott] die facedown on the ground as if he were gunned down like game. I believe we all ... said, 'I believe.'"
If the video had not been made, the senator argued, many people would not believe that someone could shoot an unarmed man while he was running away.
"I believe that as a legislature, that as a state, we have a great opportunity to allow sunshine into the path of this process," Pinckney continued, perhaps alluding to the same quote from Martin Luther King Jr. that President Obama cited yesterday, while addressing the shooting:
"And if one will hold on, he will discover that God walks with him, and that God is able to lift you from the fatigue of despair to the buoyancy of hope, and transform dark and desolate valleys into sunlit paths of inner peace."
Pinckney concluded his speech by saying the South Carolina senate's hearts went out to the families of both Scott and his killer.