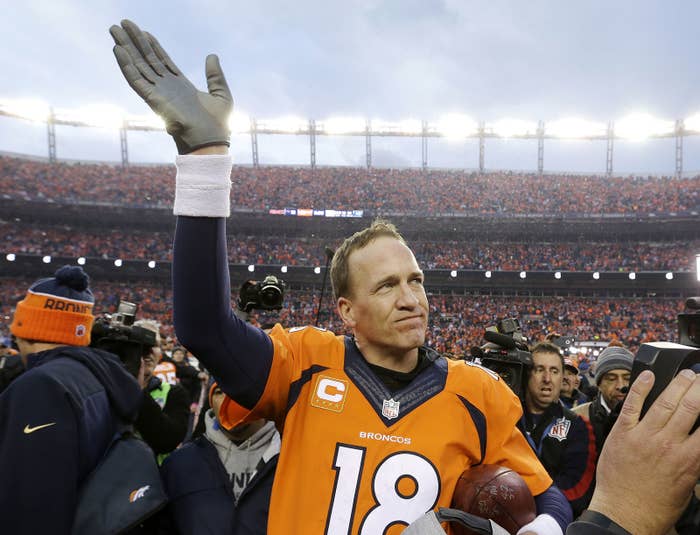 Denver Broncos quarterback Peyton Manning announced his retirement from professional football Monday, telling fans that after 18 years, "it's time."

Between tears, Manning thanked his coaches and teammates on his two NFL teams, the Indiana Colts and the Denver Broncos. He went on to read a long list of things he will miss about a career in football.
"I'll miss picking out the game balls with my equipment guys. I'll miss checking to see if the Giants won and calling Eli," he said, referring to his brother.
Manning spent a large part of his speech thanking fans for their near decade of support.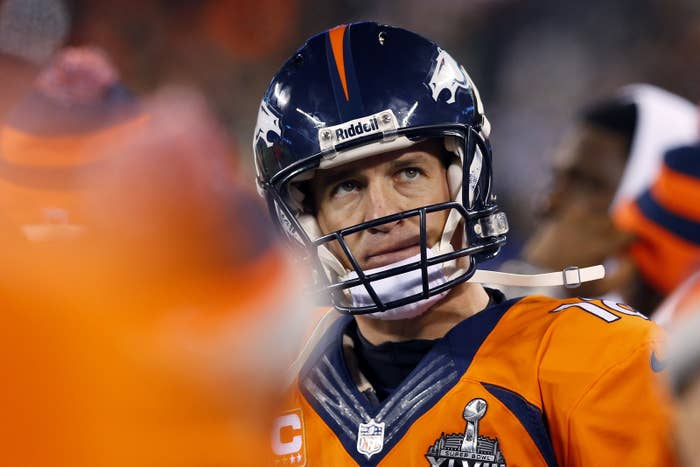 "Football fans don't even know how much they meant to me over the years," Manning said. "Fans you are at the core of what makes this game remarkable. The many letters you have sent me over the years that have moved me ... [You have] given me a voice that can echo well beyond the game."
Team executives and coach Gary Kubiak took turns commending Manning on his career, mourning his retirement, and telling celebratory stories about the football great.
"Every athlete out there should look at Peyton Manning and what he's about," Broncos Executive Vice President John Elway said, growing visibly emotional. "He utilized every aspect to be the best athlete he could be, we got every ounce of ability that he has."
The 39-year-old quarterback is a five-time NFL MVP and was named Super Bowl MVP after Super Bowl XLI. He holds numerous records in passing yards and touchdowns, including for most career passing touchdowns (539) and most career passing yards (71,940).

Toward the end of the speech, Manning said he believes the end of his football career is "the beginning of something I haven't even begun to imagine yet," though he did not address exactly what that might be.
"After 18 years it's time," Manning concluded to enthusiastic applause. "God bless all of you and God bless football."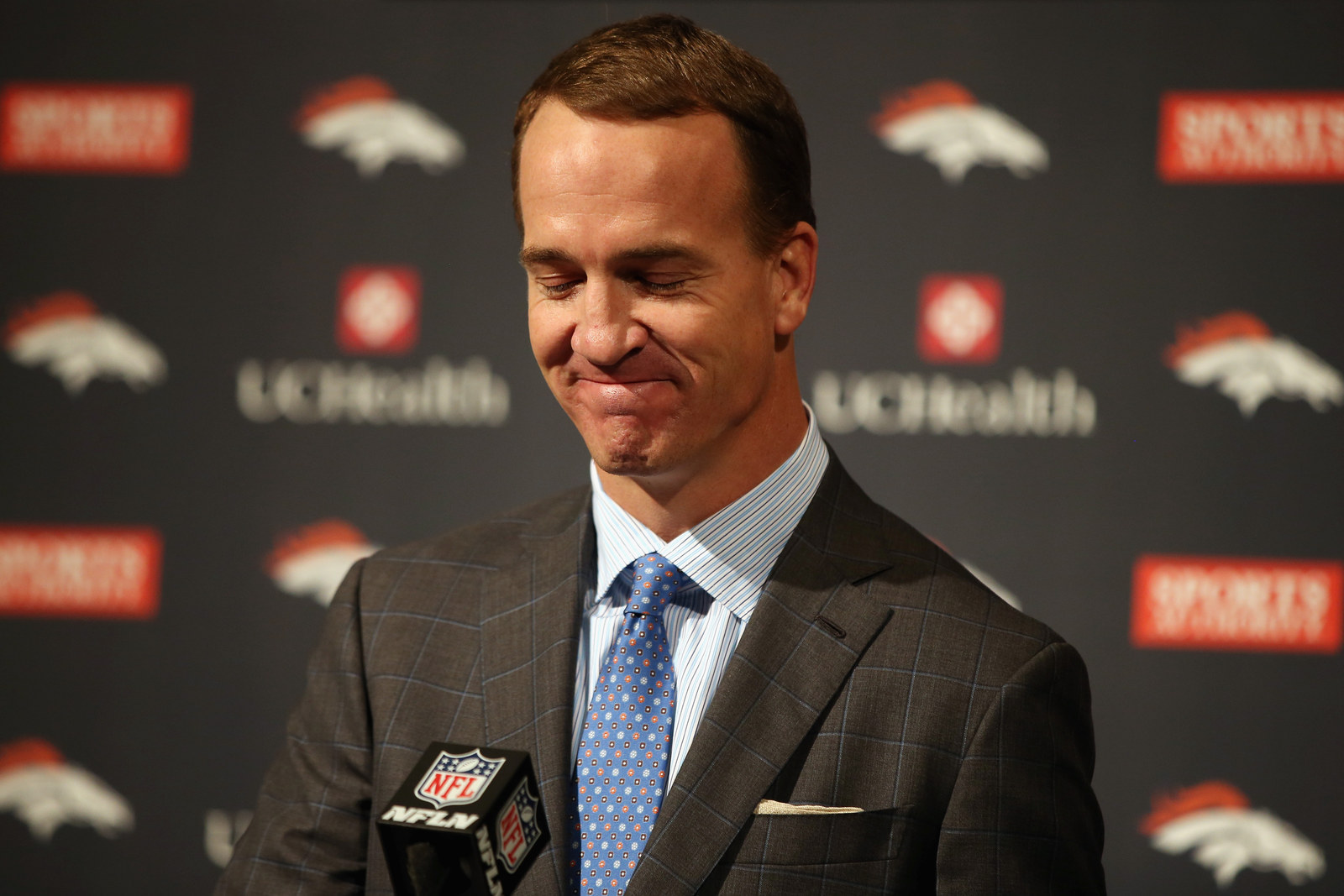 During a follow up news conference, one reporter brought up allegations of sexual assault against Manning by female football trainer Jamie Ann Naughright. Asked if the allegations that Manning exposed himself to Naughright in 1996 had any negative affect on the day's celebrations, the quarterback said nothing could take away from the moment.
"It is sad that some people don't understand the truth," Manning said. "This is a happy day and nothing...can take away from this day."
"And as Forrest Gump said, 'That's all I'm gonna' say about that," he added.
The 2015-2016 NFL season was Manning's 18th. He was drafted first overall in Tennessee in 1998. At the beginning of the 2015 season, Manning was one of three remaining players drafted in 1998 who were still active in the NFL. Among them, only quarterback Matt Hasselbeck remains.

Manning began his career with the Indianapolis Colts, where he spent 14 seasons before joining the Denver Broncos. Ahead of the 2011 season, Manning underwent neck surgery, but later needed spinal fusion surgery. Manning missed the entire 2011 season with the Colts and was cut at the end of the season.