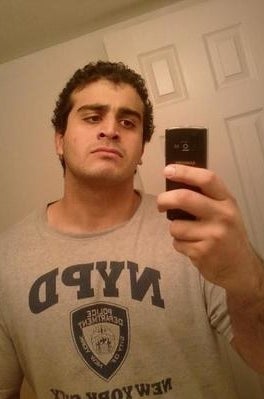 Mateen, who had been armed with a handgun and AR-15-type rifle, was killed at the scene after a SWAT team stormed the club, Hopper said. But what led him to open fire inside nightclub is something that investigators are continuing to piece together.
Mateen was born and raised in New York until his family moved to Port St. Lucie in eastern Florida. He was of Afghan descent.
He had worked as a contracted security guard in Florida since 2007 for G4 Security — a company that provides security for federal buildings.
G4 Security said in a statement Monday that when Matteen was hired he was given a "detailed company screening when he was recruited in 2007 and re-screened in 2013 with no adverse findings."
Before becoming a security guard, he worked for the Florida Department of Corrections. Mateen worked at Martin Correctional Institution from October 2006 to April 2007, a department spokesman told BuzzFeed News.
In 2009, he married Sitora Yusufiy in New Jersey, but she left him after a few months of marriage when he began physically abusing her, she told reporters Sunday.
The divorce wasn't finalized until 2011, government records obtained by BuzzFeed News show. Yusufiy said it took a year and a half for the divorce to go through because she was in New Jersey, while Mateen was in Florida.
Yusufiy met Mateen online and, in the beginning, acted normal, but after a few months, "I saw he was bipolar," she said, adding that he "would get mad out of nowhere." She also called him "mentally ill."
Yusufiy also told reporters Mateen was pursuing a career as a police officer at the time and that she believed he had worked at a Fort Pierce-based juvenile detention center.
Mateen's father, Seddique Mateen, told NBC that a few months ago Mateen was angered by two men kissing in Miami, especially because it took place in front of his three-year-old son.
His father has since held his own news conference, telling reporters that the family was totally unaware of any issues.
"We are saying we are apologizing for the whole incident," Seddique Mateen said. "We weren't aware of any action he is taking. We are in shock like the whole country."
Public records show that Mateen was living with a woman named Noor Zahi Salman, who appears to be the mother of his son.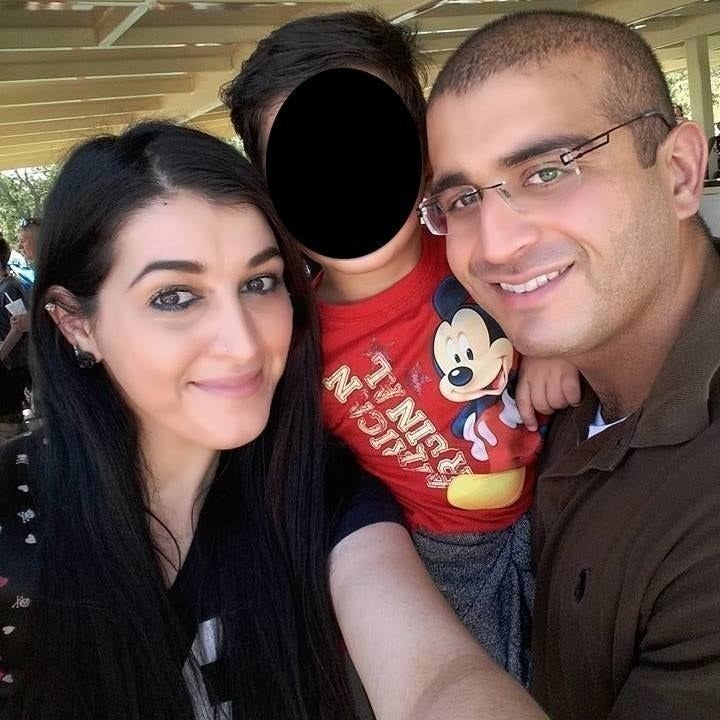 Salman is named as Mateen's wife in a mortgage filed in St. Lucie County in September 2013.
A neighbor of the couple told the Washington Post that Salman did not wear the hijab or any other type of religious garb.
The FBI investigated Mateen twice before Sunday's attack — once in 2013 and again in 2014 — for possible terrorist motivations and connections.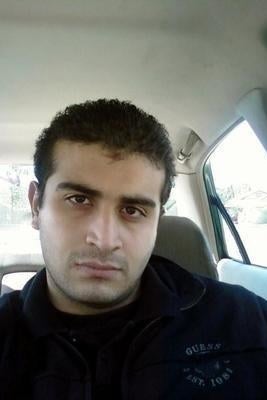 Speaking from the White House after getting briefed by FBI Director James Comey, Homeland Security Secretary Jeh Johnson, and other officials, President Obama said Monday there is no evidence that Mateen was directed or part of a larger plot.
The investigation into the shooter's motivations, he added, are still in the preliminary phase and that it appears he was "inspired by various extremist information that was disseminated over the internet."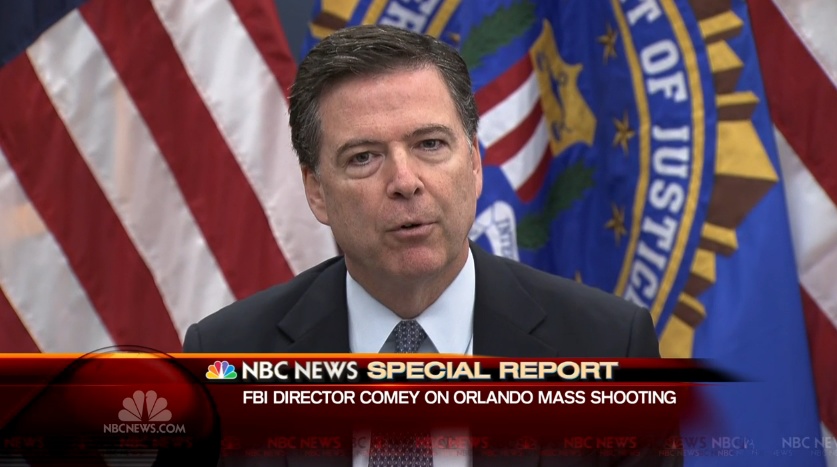 Comey also gave an update Monday on new information discovered about Matteen.
Prior to the attack, Comey said, Mateen made three 911 calls. During his exchange with the dispatcher, Mateen pledged his allegiance to the leader of ISIS, but also claimed solidarity with Boston Marathon bombers and a Florida man who blew himself up in a suicide bombing, Moner Mohammad Abusalha, who was a member of Jabhat al-Nusra, the Syrian branch of al-Qaeda.
Mateen first came on the FBI's radar after agents were made aware of comments that he made while working as a security guard at a Florida courthouse, Comey said.
It was there that Mateen had made comments to coworkers about family connections to al-Qaeda, and that he hoped law enforcement would raid his apartment and kill his wife so that he could then martyr himself, Comey added.
Mateen's comments prompted the FBI to open an investigation, which included using a confidential informant, recording his conversations, and conducting two interviews in 2013 and 2014.
Asked during the first interview about his comments while working as a security guard, Mateen said he said those things out of anger and because his coworkers were teasing him for being Muslim.
The FBI again interviewed Mateen after Abusalha killed himself in Syria while driving a truck packed with explosives into a government outpost and detonating the bombs.
But Comey said investigators determined that Matteen only knew Abusalha "casually."
"I don't see anything in reviewing our work that our agents should have done differently," Comey said, adding that he would continue to scrutinize the agency's work regarding the Pulse nightclub attack.
Omar's father, Seddique Mateen, at one point also had a Youtube channel and Facebook page which he used as a platform to call for his strong political beliefs, including support for the Afghan Taliban.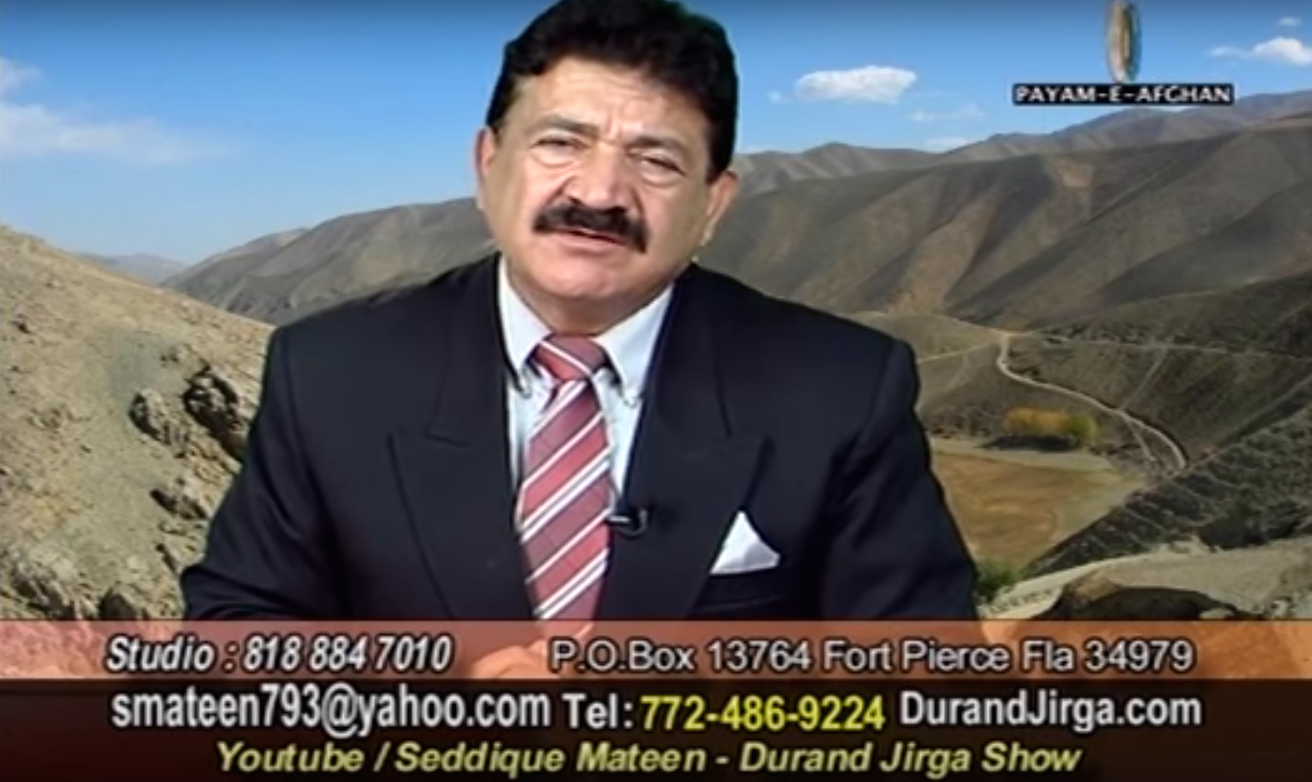 Seddique Mateen announced on his show that he wanted to run for president of Afghanistan. In one recent video, he expresses gratitude toward the Afghan Taliban, while denouncing the Pakistani government, especially the ISI, or Inter-Services Intelligence.
Mateen also posted on his Facebook page that he had met with members of Congress from the Foreign Affairs Committee during a hearing on Afghanistan. BuzzFeed News has reached out to the committee, though there is no record of a hearing in which Mateen took part.
On Monday, the St. Lucie County court released a cache of documents, including past lawsuits involving Seddique Mateen — including one involving a debt-buying company and another with an insurance company following a car accident.