This Syrian Family Brought Their Kitten All The Way To Greece On A Boat
Welcome to Greece, Zaytouna the cat!
Everyone, meet Zaytouna the cat, who joined the thousands of Syrians fleeing their war-torn country to make the perilous crossing across the Mediterranean to reach Europe.
This Syrian refugee, who arrived in Lesbos, Greece, told volunteers that he brought the kitty all the way across the sea in a life raft.
"Zaytouna" means "Olive" in Arabic, a symbol of peace and, incidentally — or not? — a food Greece is well known for.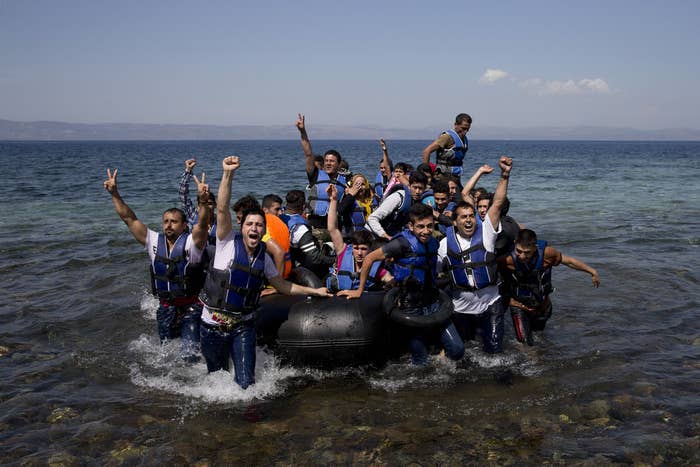 Greece has so far seen 250,000 refugees arrive on its shores this year, according to the International Organization for Migration.
As the picture drew attention on social media, cat lovers (and pretty much anyone with a soul) showered Zaytouna and her owner with praise.

Welcome to the land of olives, Zaytouna! Glad you and your family are safe.
BuzzFeed News has reached out to the photographer who captured the moment.