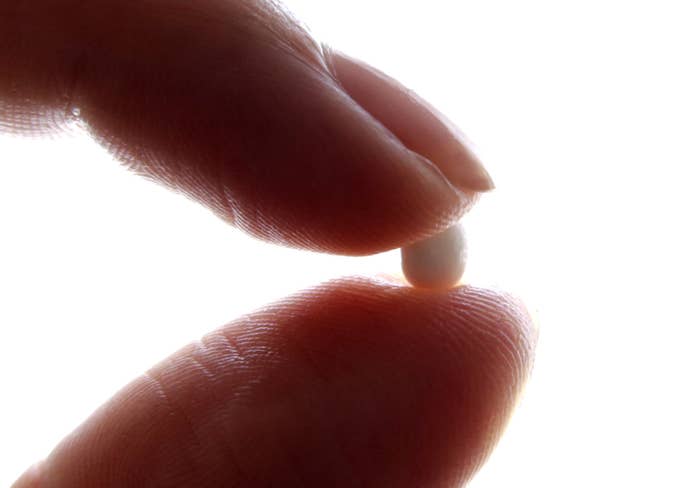 The University of Notre Dame will stop providing contraception coverage through its insurance company, the institution told students and employees in an email Friday.

Notre Dame is the first university to publicly announce that they will take advantage of two new rules the Trump administration implemented in October allowing employers or institutions to stop providing insurance coverage for "religious" or "moral" reasons, the American Civil Liberties Union told BuzzFeed News.
Faculty, staff, and graduate students at the university were alerted to the coming change via emails from the human resources department last week. Notre Dame told BuzzFeed News that access to no-cost contraception will end for employees at the end of this calendar year, and an email from forwarded to BuzzFeed News said contraception coverage will end for students on August 14, 2018.
"The University of Notre Dame honors the moral teachings of the Catholic Church," the letter to students began. It went on to discuss the rules recently released by the Trump administration, and announce that they will no longer partake in an Obama-era federal program that provided separate coverage for "women's health products or procedures that the University objects to based on its religious beliefs."

In a separate email to employees, Notre Dame officials wrote: "The University's medical plan will continue to allow prescriptions for contraceptive medications to be filled when there is an appropriate medical necessity as shown by a treating physician," adding that the prescriptions would no longer be cost-free, but will have a copay. "The use of the medication must be for treating a specific medical condition and not as a means of preventing pregnancy."

If employees still want to receive contraceptive coverage from an insurance plan not associated with the university, Friday's letter will give them time to make "alternative arrangements," the school said in an email sent to employees and provided to BuzzFeed News by Notre Dame. Open enrollment on Obamacare's individual marketplace begins today and runs through Dec. 15.
The Catholic university has more than 12,000 enrolled students, and more than 3,000 employees.
Two Notre Dame students already have a pending lawsuit against the Trump administration over the new rules, filed on behalf of them and the international nonprofit Medical Students for Choice by a clinic at Yale Law School. This is one of several lawsuits filed by state attorneys general and advocacy groups since the rules were released.
The suit was filed before Notre Dame sent out the official email, but after the university's president, John Jenkins, released a statement in support of Trump's rules, sparking a protest by faculty, staff, and graduate and undergraduate students who opposed their school's decision.
"We welcome this reversal and applaud the attorney general's statement that 'except in the narrowest circumstances, no one should be forced to choose between living out his or her faith and complying with the law,'" the statement read.
On Wednesday night, the Notre Dame Graduate Workers Collective, an independent group of graduate students, released a petition against the removal of no-cost contraception coverage. They argued that while Catholicism is central to Notre Dame's mission, "is not exhaustive of its identity." The students expressed concern that the policy is unfair to the many non-Catholics that are a part of the university's community.
Notre Dame, along with other religious institutions and schools, has opposed the Obamacare rule that required all institutions and employers to provide contraception coverage to their students and employees, or to arrange for their insurance companies to provide government-funded coverage separately for them.
The university sued the Obama administration in 2013 over the birth control mandate. The case wound its way through the courts and was still pending when the Trump administration released its rules on Oct. 6.
In mid-October, the Department of Justice settled with Notre Dame and 77 other organizations who filed lawsuits against the mandate. Notre Dame cited this settlement in their email to staff as a reason for the change in coverage, as well as the implementation of the Trump administration's new rules. There are still more than a hundred plaintiffs whose cases have yet to be settled.