For the past four years, Women's Media Center, an organization founded in 2005 by Gloria Steinem, Robin Morgan, and Jane Fonda, has published an annual report on the status of women in the American media.
The report studies the representation of women and people of color in media across print, television, radio, digital, film, and now social media and video games.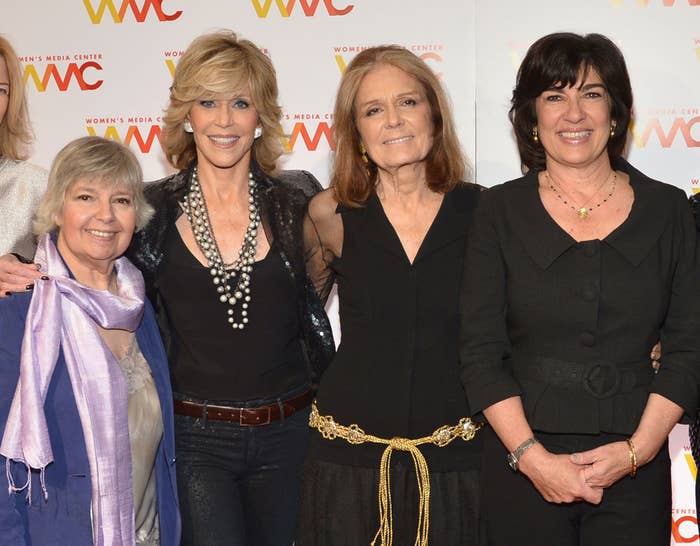 This year the report found that men produced 62% of the news across all forms of media in 2014, about .05% down from last year.
Julie Burton, president of WMC, broke down their findings in the report's introduction:
Women, who are more than half the population, are assigned to report stories at a substantially lower rate than men. In evening broadcast news, women are on-camera 32 percent of the time; in print news, women report 37 percent of the stories; on the Internet, women write 42 percent of the news; and on the wires, women garner only 38 percent of the bylines.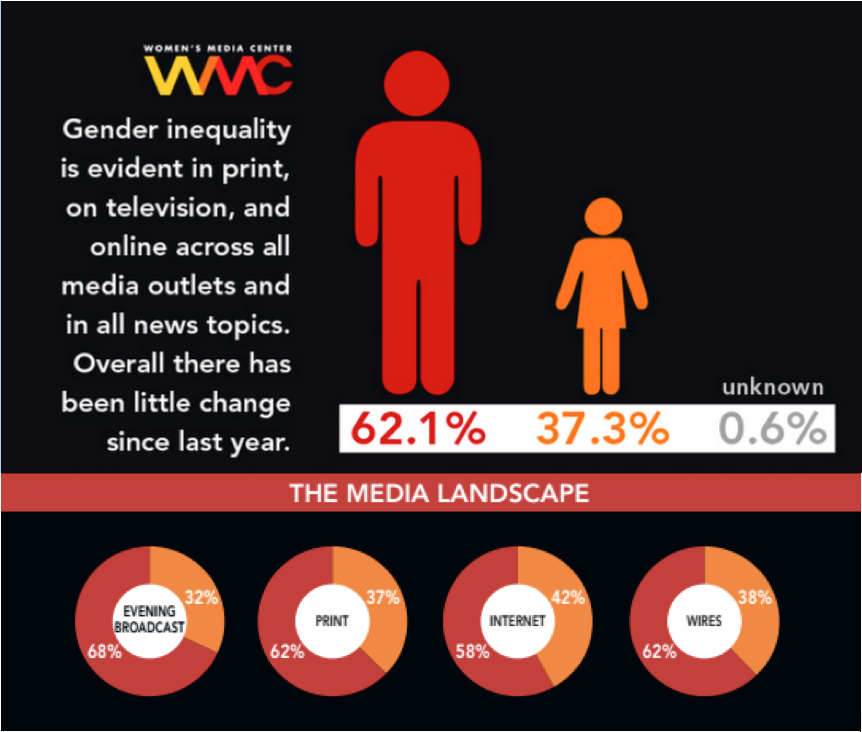 The report analyzed 27,758 pieces of news produced by evening broadcasts on major networks, two major news wire services, four popular internet news sites, and the top 10 national newspapers by circulation.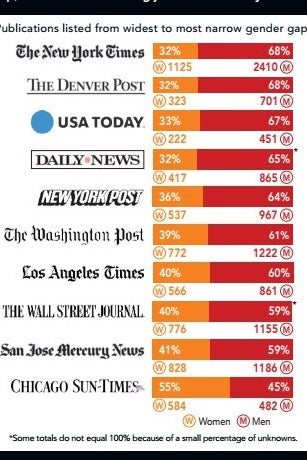 This year, with the 2016 presidential election in mind, the report put an emphasis on the representation of women in political news media. Of the news sources studied, they found that 65% of those reporting on politics were men.
Women, the report found, were more likely to report on "soft news" such as lifestyle, health, or culture, a division that, Burton points out in the report, is in itself gendered. The writers, subjects, and consumers of what is considered "soft news" are much more likely to be women or to be delegated to female journalists.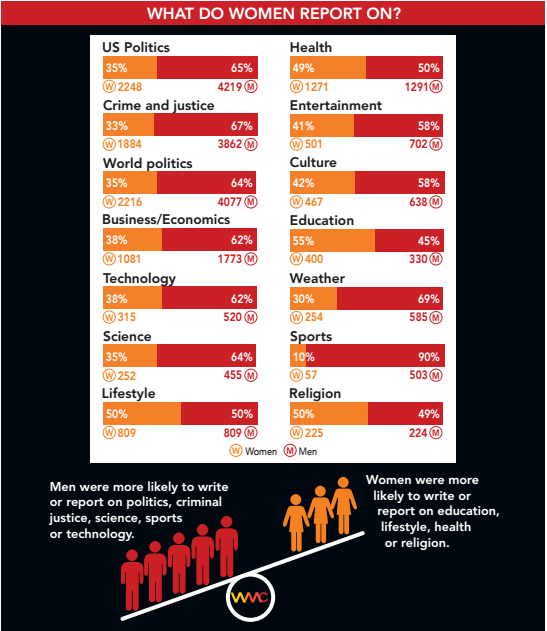 Gloria Steinem, WMC's co-founder, told BuzzFeed News that closing the gender gap in media is about about more than achieving gender equality in every workforce, but about showing people the most accurate reflection of their country.
"It isn't that people are different at birth, but that the culture profoundly shapes people's experience by gender and race and ethnicity and class," Steinem said about the effects media has on Americans. "We're just not getting a realistic picture of issues unless we're listening to the people affected by them."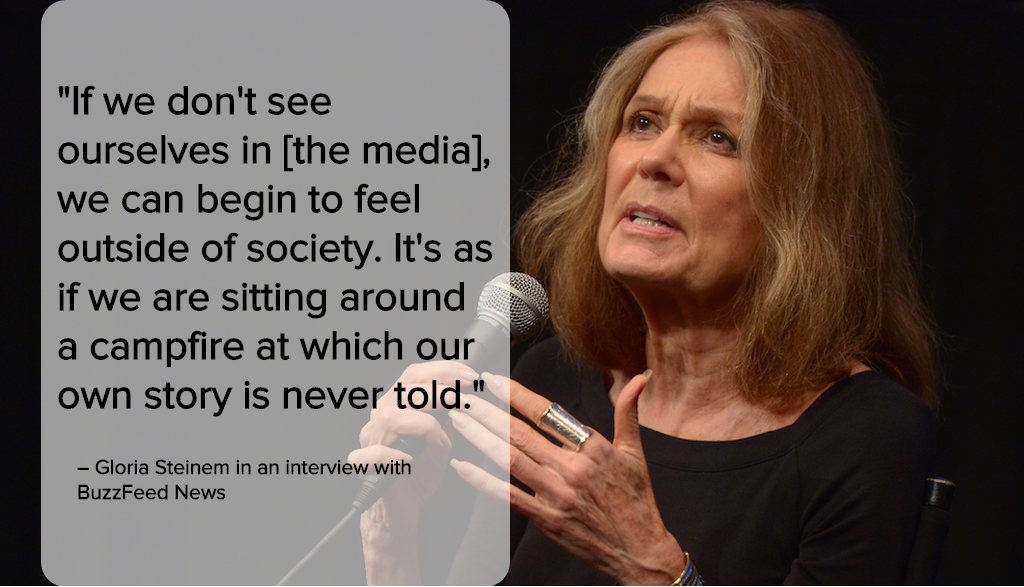 "Women are 51% of our population and people of color are 37%, and we need a media that reflects our society," Steinem continued.
This reflection is particularly important during an election period, Steinem emphasized. "[This] is the main and often only time we have a national public discussion about the direction of our country."
Reflecting on the findings of the American Society of News Editors, Steinem asked how women of color, who make up 6% of employees in American newspapers' newsrooms, could feel that the news is reflecting their experience "when so few of them are writing it."
"Remember that in only a few years, the majority of people in the U.S. will be people of color — and the majority of women," she said. "We need change — and we need it fast."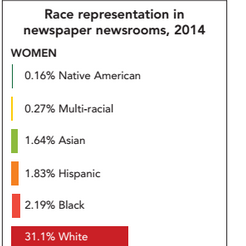 There is no doubt that the role of women in the media has improved since Steinem founded Ms. magazine in 1972. But since the beginning of the 21st century, it has remained at a relative standstill, most of all in print news.
"I remember when even the weather was never reported by women because that was supposed to be for scientists — which women weren't supposed to be," Steinem told BuzzFeed News. "We've progressed past that, but we're still often in a place of tokenism, not representation of reality."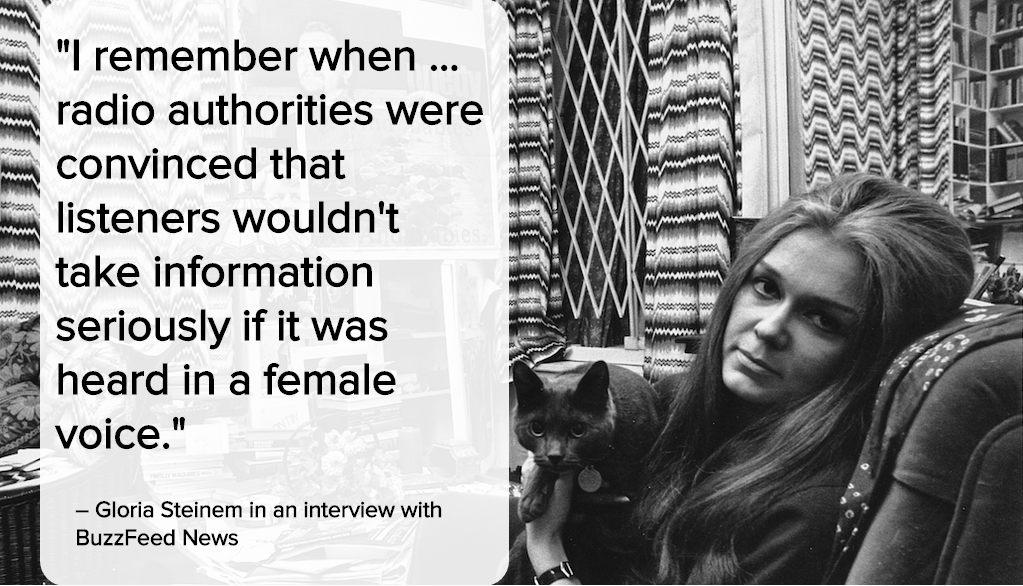 Last year, women produced .5% more of the news than they did in 2013, but in newspaper newsrooms the gender imbalance has stayed within 1% since 1999.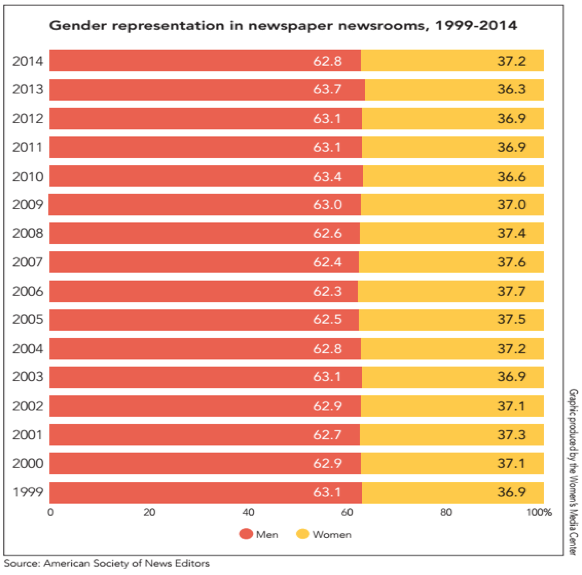 Though women report 42% of internet news, the WMC report found that more women use social media than men. Though, unsurprisingly, they are also more frequently and severely sexually harassed for doing so.
Using a report by Quicksprout, WMC found that 76% of female internet users used social networking sites, more women than men used Facebook, Twitter, and Instagram, and that female users wrote more posts.
On the other hand, WMC found that though women and men were both harassed frequently online, the kinds of harassment women endured was more severe. Twenty-five percent of women reported being sexually harassed online, while 26% of women, versus 7% of men, reported being stalked.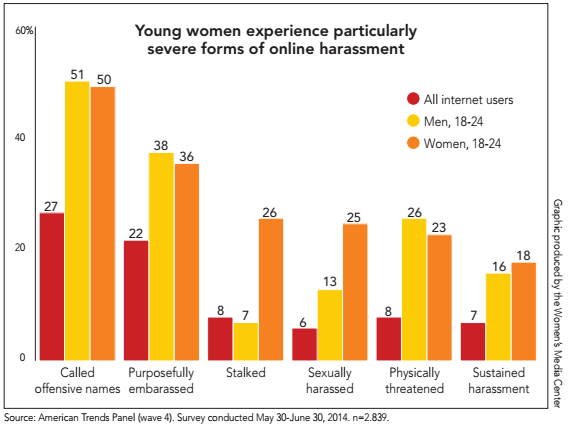 The goal of WMC's annual report on the status of women in the U.S. media is not only to highlight gender inequality in the media, but to urge news sources and news consumers to make active attempts to close the gender gap.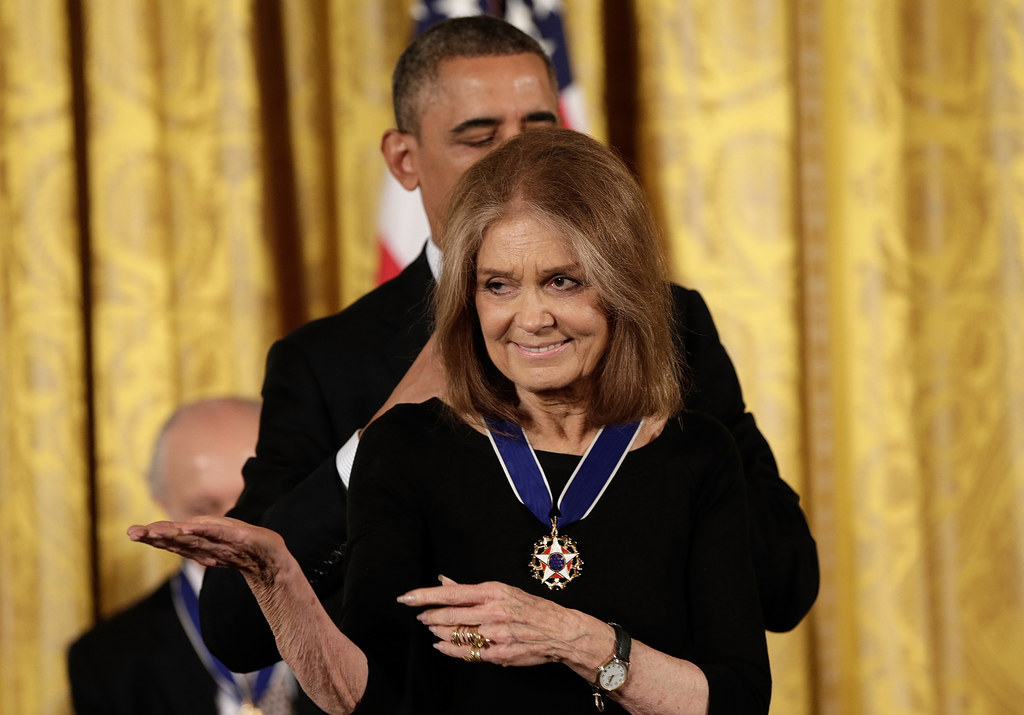 It's happened before. Five years ago, Bloomberg News, Steinem pointed out, took stock of how much of their output was produced by women, and made an active effort to amend their gender imbalance.
"The report – and the response to it – has grown each year," Steinem told BuzzFeed News. "We want media outlets to be public and transparent about their efforts to increase the share of women's voices in media. Being open about their efforts will encourage other media to tackle this problem, too."